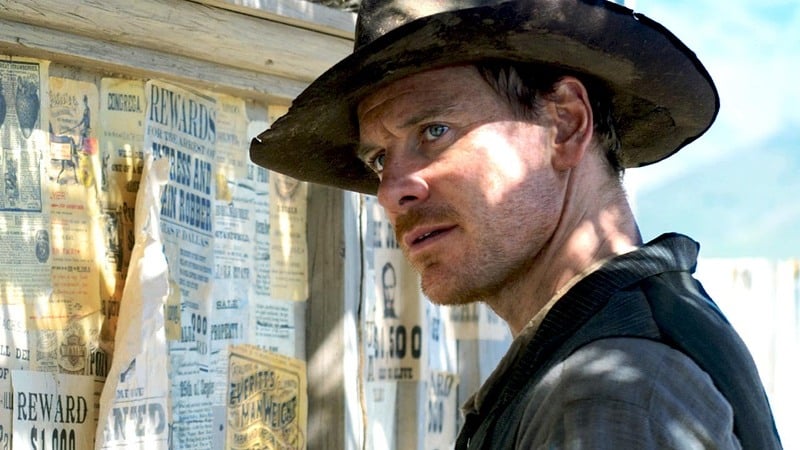 8 Great Films You Might Have Missed in 2015
It's been a busy old year at the cinemas, with huge films like Avengers: Age of Ultron, Jurassic World and Mad Max: Fury Road earning great reviews and even great amounts of money.
With so many big films hitting the big screen, though, quite a few have slipped through the cracks somewhat. Here are some of 2015's most overlooked films to date – check them out!
(We're focusing on 'big' movies for the sake of this post; share your indie and arthouse recommendations in the comments!)
---
Tomorrowland
Tomorrowland should have been one of the biggest films of the year, but it sadly got eclipsed by a packed release schedule.
The film sees jaded ex-boy genius Frank (played by George Clooney) who seeks to discover the secrets of a mysterious place called Tomorrowland. Assisting him is teenage science buff Casey, who stumbles on his secret laboratory.
Directed by Brad Bird, the guy behind The Incredibles and Mission Impossible, Tomorrowland isn't quite as exciting or compelling as his other work (as reflected in the reviews), but it's a great family blockbuster with an inspiring message and a surprisingly adult take on some of humanity's biggest issues.
---
Mr Holmes
We know what you're thinking: another flipping Sherlock Holmes movie!
Well, this one is slightly different. Rather than focusing on the eccentric detective's adventures at the height of his sleuthing, Mr Holmes sees a retired Sherlock looking after bees with just his housekeeper and her son for company. Eventually, Sherlock and the boy start reworking on the case that sent him into retirement.
Ian McKellen is a great Holmes, capturing the sadness and loneliness of Holmes' later years –and the renewed vigour visiting his old occupation gives him.
---
A Most Violent Year
Gangster dramas are ten-a-penny these days, but this one from J.C Chandor is definitely worth watching. Oscar Isaac stars as an immigrant trying to earn his fortune in New York City, only to get slowly sucked into a world of greed, intimidation and violence. Jessica Chastain plays his wife.
A Most Violent Year didn't bring in huge box office receipts but we reckon it'll become a cult favourite over the next decade or so.
---
It Follows
Great horror films have been few and far between recently, but It Follows is definitely one of them. At its heart, It Follows is basically a slasher flick with a teenager stalked by a seemingly unstoppable killer. But there's a huge twist: the 'stalker' is actually a curse passed on through sexual intercourse. Blimey!
Unlike many contemporary horrors, It Follows is slow-paced and lingering, creating an almost unbearable sense of dread. An absolute essential for your Halloween horror marathon.
---
Slow West
Westerns are coming back in a big way, thanks in no small part to Django Unchained and Quentin Tarantino (whose latest Western, The Hateful Eight, comes out next year).
You don't need to wait for that, though. Slow West is a fantastic old-school gritty Western in which a young man travels across America to find the woman he loves. With him is a mysterious traveller played by Michael Fassbender, and – because this is a Western – they're being pursued by a gang of outlaws.
Although the title suggests a slow-burner, Slow West is actually fairly fast-paced and has plenty of moments of tension and twists. A Western for the 21st century, then.
---
Ted 2
We thought it was just us who forgot this came out, but Ted 2's box office performance suggests quite a lot of other people forgot about it too. This time, Ted is married and wants a kid. Unfortunately, he'll have to prove he's a person in court first, so he enlists the help of his best pal and Thunderbuddy Mark Wahlberg.
To be honest, if you've seen the first film, you'll know what to expect here. It's every bit as immature and silly as the first, but that's why we love it.
---
Maggie
Now, here's a novelty: an Arnold Schwarzenegger movie without any explosions, fighting or one liners!
Instead, Arnie plays the father of a young girl who is slowly turning into a zombie, giving him a rare chance to flex his acting muscles.
It's low-key and melancholy, but fans of The Walking Dead will love it. And Arnie is a surprisingly good actor!
---
Southpaw
Jake Gyllenhaal is nearly unrecognisable as a battle-scarred boxer in this drama directed by Antoine Fuqua of Training Day.
Gyllenhaal's character Billy Hope's successful career takes a turn for the worse after a tragedy and he's forced to fight his way back to the top. It's basically a grittier version of Rocky and the story is fairly obvious, but Gyllenhaal is so good that you won't really care. It's much more entertaining than the rubbish Mayweather vs. Pacquiao fight too.
Interestingly, Southpaw was originally an Eminem biopic in the form of a boxing movie, and many of the events parallel recent life. He doesn't appear in the movie, although there is a training montage set to his music.
---
Want to refresh your movie collection? Start selling DVDs now! As we pay on the same day we receive your items, it's never been quicker. Just click below to get started.