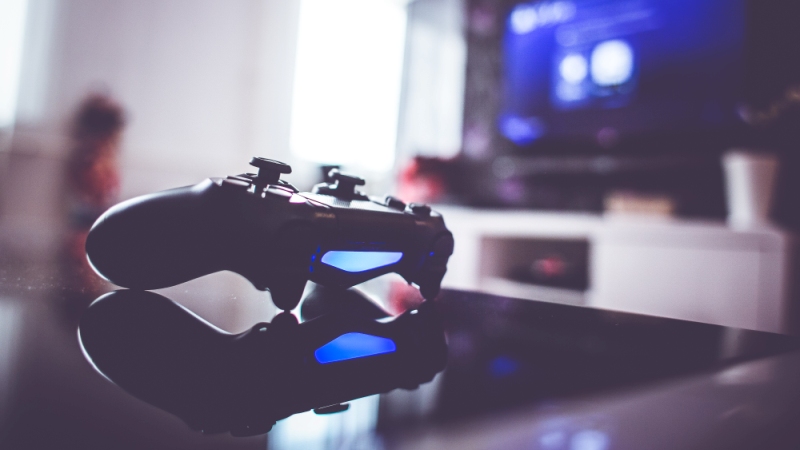 What are the best games of 2015?
It's been a great year for gaming, with a ridiculous amount of brilliant games released across all platforms. In fact, we're struggling to decide what to play next!
So, we went over to Metacritic, look at overall scores and found the top 10 games of the year. If you only play 10 games from this year, make sure it's these!
---
Fallout 4
The internet nearly exploded when Fallout 4 was finally announced at this year's E3. But while most of the reaction to the finished product was positive, there were a few gripes with the simplification of the role-playing elements, the graphics and it's similarity to the previous games.
If you love Fallout though, you'll absolutely love this. There's no denying it's a great game – it's just not the best game of all time, which the hype suggested it might be.
---
Forza Motorsport 6
The 6th version of Microsoft's racer has it all: incredible graphics, over 450 amazing cars and perhaps the most immersive campaign mode of any racing game ever.
On top of the already brilliant racing action, Forza Motorsport 6 also added Drivatar AI, which basically makes computer opponents drive like the rest of us idiots, and a weather system that actually affects your handling. In short, it's the closest you'll ever get to being a professional race driver (minus the hefty financial rewards, of course…)
---
Super Mario Maker
Super Mario Maker is pretty much every old school Super Mario game you've ever played, with one huge difference: you build the levels, and you can go as crazy as you like.
You can also play levels made by other people, which makes this more or less an endlessly updated Mario game. What more could you ask for?
---
Kerbal Space Program
The Kerbals are a race of aliens who want to conquer the skies, and it's your job to help them.
Unfortunately, helping them won't be easy. Because while KSP looks like a cutesy 'build your own spaceship' game, it actually involves lots of physics and intelligent stuff.
You'll fail many times, losing many brave Kerbals in the process. But that moment you reach the stars in the millionth spaceship you've constructed makes it all worth it.
---
Ori and the Blind Forest
Who said gaming's all sequels, remakes and online multiplayer? Ori and the Blind Forest is a single-player Metroid-style platformer with a unique art style, and it's one of the best games of the year.
Despite its cartoon appearance, Ori is surprisingly challenging; it's an old school platformer made modern, with all the precision leaping and trial and error those games required.
---
Pillars of Eternity
The spiritual sequel to the legendary Baldur's Gate had a lot of expectations to live up to. Fortunately, it smashed them all. Pillars of Eternity's huge world, immersive role-playing and brilliant combat made it one of the best RPGs not only of this year, but of all time.
Interestingly, Pillars was funded on Kickstarter way back in 2012, raising over $4 million!
---
Bloodborne
Coming from the same team that made Dark Souls, the chances of this being rubbish were very slim indeed.
Bloodborne took everything we love about Dark Souls – the exploration, the expansive and eerie game world and, of course, the ridiculous difficulty level – and threw in guns and a brand new combat system to master.
---
The Witcher 3: Wild Hunt
The idea behind The Witcher 3 is simple: you're an angry bloke called Geralt who runs around a seemingly endless world killing loads of stuff, while a group of ghostly riders called The Wild Hunt are causing all kinds of mayhem.
That really doesn't do it justice though. The Witcher 3 is more like having a second life; there's a ridiculous amount to do, and pretty much all of it is worth pursuing. It's (mostly) all killer, very little filler. And, best of all, it's spurred on by a brilliant story. A worthy choice for best RPG of the year.
---
Metal Gear Solid V: The Phantom Pain
The final part of the Metal Gear Solid series (presumably) had a troubled development, with legendary director Hideo Kojima apparently sidelined by Konami and some furore about the *ahem* dress choices of a lead female character.
We needn't have worried. MGS V retains the stealth action we know and love and adds in new elements like base-building and an open world, all topped off with a typically bonkers storyline.
---
Undertale
According to Metacritic, Undertale is the game of the year based on ratings alone. It's worth bearing in mind that it has a lot less reviews than most of the games in this post, but it's still a big achievement for a game funded by $50,000 from Kickstarter and built using Game Maker.
Despite that, this Japanese-inspired RPG – which sees a young child fighting their way out of a world of monsters – has won critical acclaim for its subversions of RPG conventions. If you like old school RPGs like Final Fantasy, this should be right up your alley!
---
What was your favourite game this year? Let us know in the comments, on Facebook or on Twitter!
If you need some extra cash to buy any of the games in this post, why not trade in games with musicMagpie? It's FREE, easy and we'll pay on the same day we receive your items. Just click below to get an instant price.