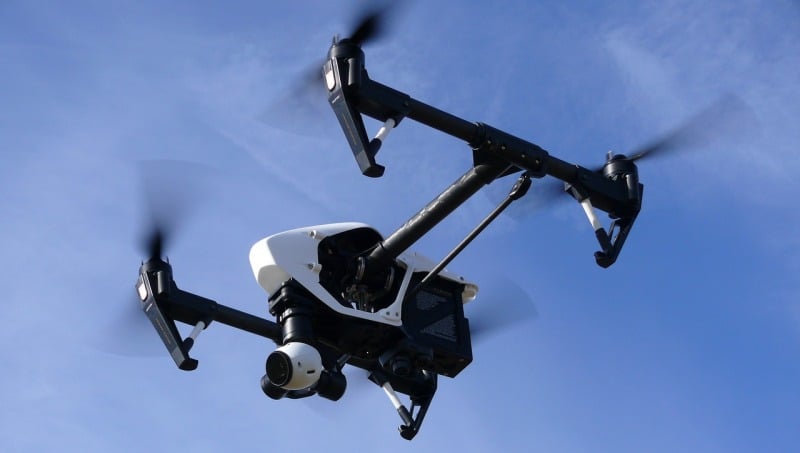 The big tech trends of 2016
It's a new year, which means we're another step closer to a world of flying cars and hoverboards (but not the kind that blow up while charging).
2016 should be a big year for tech, as demonstrated by all the exciting stuff on display at CES 2016 at the moment. Beyond phones and tablets, here are a few more exciting new tech trends we think will go mainstream this year.
---
Virtual reality
It feels like we've been talking about VR for ages but 2016 looks like the year it'll finally hit our living rooms. Promise.
Pre-orders for the long-awaited Oculus Rift are now open, with the first units shipping on 28th March. You'll need to drop $600 (about £410) if you want one, but you get two free games too: Lucky's Tale, a platformer set in a VR toy set and EVE: Valkyrie, a space shooter.
HTC and Valve have just unveiled the latest version of their Vive at CES too, with launch set for April. With an immersive control system, an innovative new camera system which can overlay the real world so you don't bump into stuff and full access to the Steam store, the Vive could be serious competition to the Rift.
A recent report suggests that VR will have around 55.8 million users by the end of the year, which is amazing considering the PS4 only just reached 36 million units worldwide.
The only real hurdle is the need for a super powerful PC, although new graphics cards should make it cheaper and easier to adapt. There's always the PlayStation VR too, which hooks up to the PS4. That's out earlier this year at a cost of around £350.
---
Drones
You can now pop to the shops and buy a drone, which was unthinkable a few years ago. The drone revolution hasn't quite taken off yet, thanks to strict laws on flying and a lack of real usefulness beyond taking pictures, but all it takes is one person to come up with a single extra-useful use and everyone from your mum to your gran will have their own drone.
Drone manufacturers are working to make them easier for the public too, with automatic obstacle dodging and new safety features in the works. Admittedly, it'll be a while until these kinds of features hit 'affordable' models, but it's not unthinkable that drones will become a must-have by the end of the year either.
---
Mobile Pay
Apple Pay launched last July but people still seem reluctant to whip out their iPhone to pay for stuff. Why is that?
Perhaps it's just like contactless cards, which took a while to catch on but now makes chip and pin seem like caveman technology.
Of course, it'd help if Android users had an easy way to pay using their mobile too. Samsung Pay should launch by March 2016, although there's no sign of Android Pay hitting our shores anytime soon. Regardless, we think you'll see a lot more people paying for drinks with their phone next New Year's Eve.
---
Smartwatches and wearables
2015 was supposed to be the year of the smartwatch, with the Apple Watch finally hitting shelves. But while the Apple Watch undoubtedly made wearables more popular (it sold 6 times more than its nearest competitor), they still don't feel essential.
The good news is that one of the biggest barriers to buying a smartwatch – the price – will fall this year. Apple should reveal a 2nd generation Apple Watch later this year, which means the price of 1st generation models will become more affordable for the average consumer.
If iOS isn't your thing, there's a raft of reasonably priced devices on the horizon, including the newly announced Fitbit Blaze. With more watches hitting the market, we should more of them on people's wrists by the end of the year!
---
Nintendo NX
It's a bit silly including the NX in this post because a) no-one actually knows what it is and b) it might not even come out in 2016.
That won't stop us getting excited about it, though. Early reports suggest Nintendo's new console will be a hybrid console/handheld as powerful as the Xbox One and PS4. Other reports suggest it might be an OS used across multiple consoles. The only thing we really know is that it will replace both the Wii U and the 3DS.
We should find out more in March or April, with a full launch rumoured for E3 in June. One analyst has suggested that the console will then come out in October/November in time for Christmas, although others are more sceptical.
However, the Wii U's poor performance, the 3DS' aging technology and the fact developers received development kits late last year give us hope we'll have a new Nintendo console under our Christmas tree. Now, if we could just have that Legend of Zelda game we've heard so much about too…
---
Which gadgets are you looking forward to most this year? If you need some extra cash to buy them, sell electronics, including mobile phones and games consoles, with musicMagpie! We pay on the same day we receive your items, which means you can start spending sooner. Just click below to get an instant price.