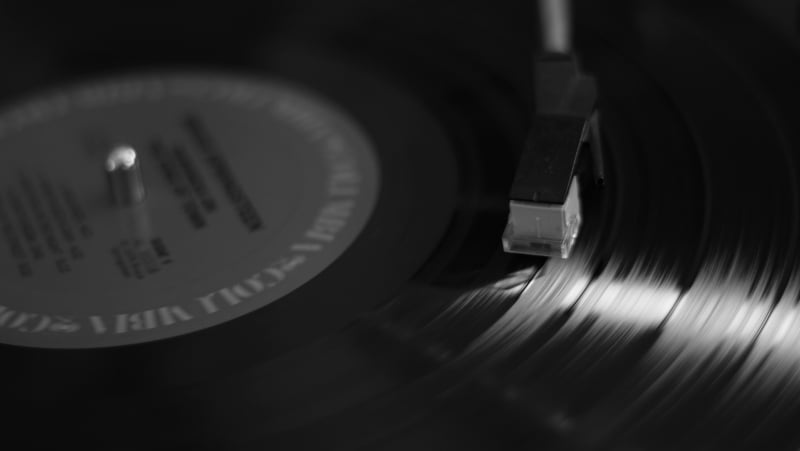 10 hip-hop albums from 90s everyone should listen to
The 90s is rightly regarded as one of the most important periods in hip-hop history, with countless groundbreaking albums that still influence the genre to this day.
The sheer amount of great albums makes delving into the world of 90s hip-hop daunting though, so we've delved into our 90s collection on the musicMagpie Store and picked out 10 of the best to get you started.
---
The Slim Shady LP – Eminem
The Slim Shady LP is Eminem's second album and is almost entirely rapped by his depraved and immoral alter ego Slim Shady. As a result, the album is disgusting, disturbing and utterly brilliant.
The Slim Shady LP is like the grossest and most offensive cartoon ever made, with Eminem's over-the-top lyrics layered over some extremely catchy production.
Like many of his subsequent albums, Eminem's more offensive and silly songs are balanced by some powerful tracks about his rough upbringing and difficult pre-fame life; Rock Bottom, for example, was written after he was fired from his job a few days before his daughter's birthday.
Overall, it's one of Eminem's best albums and one of the biggest crossover hits in hip-hop history. Take it round to your parents house, play it loud and party like it's 1999!
---
Enter The Wu-Tang (36 Chambers) – Wu-Tang Clan
Back in 1993, hip-hop was either of the gangsta or alternative variety. Enter the Wu-Tang Clan, a group of 9 rappers from New York with a gritty background.
Enter The Wu-Tang is full of tales of New York's dark underbelly, with some raw production adding to the aggressive and unnerving atmosphere.
There are some fairly unusual influences on this one too. It utilises soul samples (now a staple of hip-hop) and, more importantly, samples from kung-fu movies, which become an important part of the Wu-Tang image.
Enter the Wu-Tang is nothing short of classic and inspired countless rappers in the decade to come. It also spawned some of the biggest names in 90s hip-hop, including Raekwon, RZA, Method Man, Ghostface Killah and ODB.
---
Illmatic – Nas
Nas' debut is one of the best rap albums ever made, and with good reason.
Inspired by Nas' life in Queensbridge, New York, Illmatic is almost a documentary, with powerful lyrics that are made more complex by some impressive use of poetic techniques.
The gritty lyrical content is backed by a tough production with hard beats but subtler melodies. As well as the usual hip-hop influences, Illmatic also draws on jazz, blues and many other genres.
Words don't really do Illmatic justice. Just listen to it!
---
Ready to Die – The Notorious B.I.G.
The tragic end to Biggie's life often overshadows his music, which is a shame because Ready to Die is among the best hip-hop records of all time.
Like Illmatic, Ready to Die is semi-autobiographical. It begins with Biggie's birth and upbringing, taking in his time as a drug dealer before a difficult end where he contemplates killing himself.
If that sounds depressing, well…it kind of is. But there are plenty of lighter moments on the album, with some great production and classic tunes – although we recommend listening to it from start to finish.
---
Entroducing… – DJ Shadow
Instrumental hip-hop is nowhere near as popular as its lyric-strewn counterpart, but Entroducing… deserves a place in anyone's record collection.
Built from the ground up using samples, Entroducing… is equal parts complex, catchy, uplifting, depressing, beautiful, weird and fun. It's an amazing feat by an amazing producer.
Entroducing… is hugely influential, even beyond the realms of hip-hop. It's widely reported that it's one of the reasons Radiohead took such a left turn from their rock roots with Kid A.
---
Only Built 4 Cuban Lynx – Raekwon
Although Only Built… is technically a Raekwon solo album, it actually features every member of Wu-Tang Clan and was produced by RZA.
Like Enter the Wu-Tang, Only Built… is heavily influenced by cinema, although this time it's mafia and crime flicks rather than kung-fu movies.
The production is slightly more laid back than Enter the Wu-Tang, with the lyrics focused on getting to the top of the game and Mafia movie soundbites sampled throughout. It's basically a rap version of Once Upon a Time in America.
---
Reasonable Doubt – Jay-Z
Reasonable Doubt is Jay-Z's lowest selling album but widely regarded as his best. Combining the gritty street stories of Nas with a cooler, crime boss-style persona, Reasonable Doubt's lyrics are more aspirational than other records of the time, with Jay-Z taking on a more laid-back, witty delivery.
The whole album is a great insight into one of the world's biggest artist before he was big; the album was self-financed and released by Jay-Z's own Rock-A-Fella records, which was based in a dingy office in one of New York's roughest districts.
---
ATLiens – Outkast
Unlike many of the gritter albums released in the 90s, ATLiens is weird and proud. While some of its lyrics focus on street life, Andre 3000 and Big Boi also take time to reflect on the possibility of life in outer space and various other 'out there' themes.
The production is certainly unique for the time too, with reggae and dub influences featuring prominently and no samples used. It was also a big step forward for Southern hip-hop, which was drowned out by the East-West feud at the time.
---
The Chronic – Dr. Dre
The Chronic is one of the greatest hip-hop albums of all time by possibly the most influential rapper and producer of them all. If you've never listened to it, you're missing out.
---
All Eyez on Me – 2Pac
All Eyez on Me was 2Pac's first album after being released from prison and signing to Death Row Records, who posted his bail.
As a result, 2Pac loses the introspective and emotional edge that made him one of rap's most interesting characters and goes all out thug, with a brash and aggressive delivery that's as impressive as it is scary.
Double albums are usually a bit hit and miss, but All Eyez on Me is full of great tunes – the most famous of which is California Love, 2Pac's mega-hit with Dr. Dre.
---
You can find all of the albums in this post on the musicMagpie Store's 90s music collection from just £1.19. You can also find them in our range of classic hip-hop vinyl too. Build out your collection today!

What is your favourite 90s hip-hop album? Let us know in the comments.