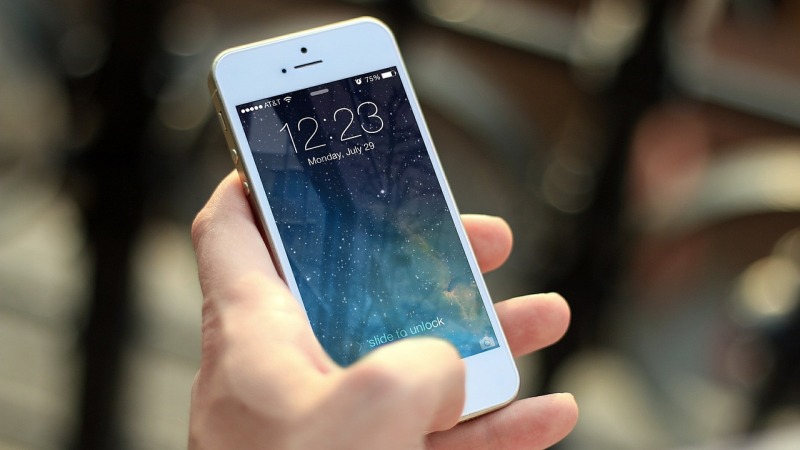 2016's best new phones (that aren't the iPhone 7)
Although iPhone 7 rumours will dominate headlines from now until September, there are actually quite a few brilliant non-iPhone 7 devices coming out this year. Here are a few of our favourites!
---
iPhone SE
Yeah, it's an iPhone. But it's not the iPhone.
Instead, the SE is a smaller and presumably cheaper device from Apple. The 4 inch screen is an obvious response to those who find the 6 and 6S too big, although the SE will apparently share many of the 6S' features: the A9 processor and Touch ID being just two.
Apple are expected to unveil the SE at an event on the 21st March, and it should hit shelves soon after.
---
Samsung Galaxy S7 Edge
The iPhone's big rival makes a serious case for the 'best phone in the world' title with a huge range of amazing features.
The S7 Edge has a 5.5 inch quad HD, Super AMOLED screen. Normally, this would make the phone quite wide. However, the Edge's curved screen make this one of the narrowest phablets around. The curved glass back makes it nice and easy to hold too.
The Edge is as powerful as it is pretty and practical too. With 4GB of RAM and a super-charged chip, it's one of the most powerful phones on the market. It's battery is 38.5% bigger than the S6 Edge too, with wired and wireless fast charging available.
The edged screen has become much more than a gimmick too, with the ability to 'swipe in' various apps and notifications.
The big news, though, is the return of Micro SD support as a result of customer demand. That means you can boost the 32GB memory by up to 300GB.
---
HTC One M10
HTC had a difficult 2015, with the M9 receiving a lukewarm response and some less than stellar financial results.
They rebounded towards the end of the year with iPhone-a-like A9 though, and they'll be hoping to get back to the heights of the One M8 with M10 – although rumours suggest it'll actually be called the HTC 10.
While nothing has been confirmed yet, rumours suggest that the HTC 10 will have a 5.2 inch screen, the latest Qualcomm 810 processor and 4GB of RAM. It should also feature a 23 MP camera, a fingerprint scanner and (hopefully) wireless charging.
HTC are expected to unveil their new flagship device in April.
---
LG G5
As good as most smartphones are, real innovation has been thin on the ground over the past few years.
The G5 could change that with its modular build, which allows you to remove the bottom of the phone and add new accessories depending on how you want to use the phone. These accessories, which LG are calling 'Friends', include camera and sound improvements.
The device itself isn't too shabby either, with a 5.3 inch quad HD screen, a fingerprint scanner and the latest version of Android Marshmallow. The G5 is also LG's first ever metal unibody handset.
---
Nextbit Robin
This Kickstarter-backed device is hoping to hold its own against the big boys with one very unique selling point: storage.
Everyone who purchases a Nextbit Robin gets 100GB of Cloud storage on top of the device's 32GB internal storage. This is no ordinary cloud storage, though: instead it's managed by Nextbit and moves apps, music and photos to the cloud until you need to use them. All it takes to download them to your device again is a tap on an icon.
It has quite a distinctive appearance too, with a plastic angular design that makes it look like something from a futuristic cartoon. That's a good thing, of course.
In terms of specs, the Nextbit has a Snapdragon 808 processor, 3GB of RAM, a 5.2 inch screen and front-facing speakers.
---
Huawei Mate 8
Huawei are slowly but surely becoming a big name in the Western smartphone market after years of domination in China, and the Mate 8 should help them grab an even larger audience share.
The Mate 8 (which is fun to say, by the way) is a 6 inch phablet with a Kirin 950 chipset. What that means in non-techy terms is that it's really, really fast. According to this article, it even beat the iPhone 6S in some tests. It apparently charges 105 times faster than the iPhone 6S.
---
If you're planning to upgrade your device this year, sell your phone with musicMagpie. We'll give you an instant price and fast same day payment, plus it's completely FREE to sell. Just click below to get started.
You can also buy refurbished Phones for less with a FREE 12 month warranty at the musicMagpie Store!