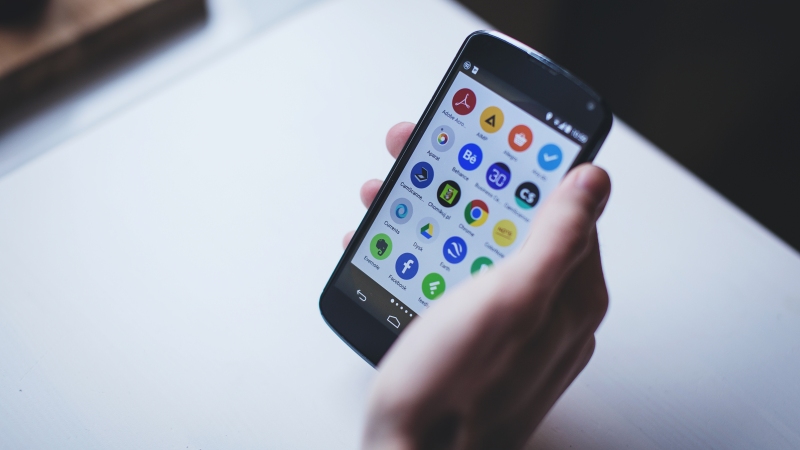 The best smartphones and gadgets from MWC 2016
The world's most beloved (and not so beloved) tech companies descended on Barcelona recently for Mobile World Congress, a 5 day extravaganza celebrating the best new products soon to hit the market.
Here are some of the new gadgets we're most excited about.
---
Samsung Galaxy S7 & S7 Edge
No surprises here: Samsung announced the sequel to the ridiculously successful S6, set for release on 11th March (although you can pre-order it right now).
At first glance, not much seems to have changed from the S6: the screen size is the same (5.1" for the standard, 5.5" for the Edge) and it still has a premium metal finish, which is still a bit of a novelty after years of plastic Samsung devices.
There are a couple of improvements, though. The S7 has 4GB RAM and a 12MP camera, as well as a bigger battery and waterproofing. The real crowd-pleaser, though, is the reintroduction of expandable microSD storage. It was removed from the S6 but is back by popular demand.
In equally exciting news, Samsung are bundling in the Gear VR headset with every S7 pre-order. If you're set on getting an S7, we'd pre-order it just for that.
---
LG G5
While the S7 is the biggest new phone announced at MWC 2016, the G5 is arguably the most innovative.
On the face of it, it's a fairly standard handset: a 5.3 inch quad HD screen, a fingerprint scanner, the latest version of Android Marshmallow, a metal unibody handset (LG's first, by the way).
However, the G5 has a pretty huge innovation: it's modular. You can remove the bottom of the phone and add new accessories, like camera and sound improvements, to tailor the phone to your own personal preferences.
While there's no info on how much each of these 'Friends' (as LG are calling them) will cost, this is a pretty huge step forward in smartphone technology.
---
LG Rolling Bot
The remote control BB-8 from Star Wars: The Force Awakens was one of Christmas' biggest-selling toys, so it was inevitable that someone would try to adopt it as the latest tech trend.
And what do you know? Here comes LG with the Rolling Bot, which is a a lot like BB-8 except it doesn't have a head and probably can't save the galaxy from Kylo Ren and The First Order.
It's controlled using an app on the G5 and can do all kinds of cool stuff, like controlling your TV and audio devices. It can also take pictures and film videos, which is a bonus if you like filming people's ankles.
---
Sony Xperia X
Sony haven't had the best of times with smartphones, falling out of the top 10 manufacturers in the world and generally struggling against fierce competition in the Android market.
That won't stop them having another crack though. The Xperia X series is a replacement for the Z series, and boasts some promising features including a 5 inch screen, 3GB of RAM and up to 2 days of battery life.
The real headline feature, however, is the 23 megapixel camera with 'predictive hybrid autofocus'; apparently, this feature can predict where moving objects are going and take a perfect picture. While we're not sure how well it works in practice, that's an extremely impressive claim.
Sadly, the top-end model in the X series – the X Performance – isn't coming to the UK.
---
Xperia Ear
Sony's other big announcement is the Xperia Ear, a Bluetooth-style in-ear headset that acts as a personal assistant – a bit like in the movie Her, except it won't sound like Scarlett Johansson and it probably won't fall in love with you.
It's voice-controlled so you can make calls on the go and all the usual stuff you'd expect from a headset. It can also provide location-relevant info on weather and traffic, the latest news stories and social media posts.
---
HP Elite X3
Microsoft have made a big deal of Windows 10 being cross-device. You can use it on your PC, your phone, your laptop and even your Xbox One.
The HP Elite X3 takes this one step further by offering all of those things (apart from the Xbox One, for obvious reasons) in a single device.
At its core, the Elite X3 is a 6 inch phablet with a Snapdragon 820 processor, 4GB of RAM and 64GB of memory, with a fingerprint and iris scanner thrown in for good measure. Those are excellent stats by any standards.
However, it can also be plugged into a 'Mobile Extender', which is essentially a netbook with a keyboard. You can also connect it to a monitor and use it as a desktop computer, complete with Windows 10 desktop apps.
As you might have guessed, the Elite X3 is aimed more at the enterprise market than personal users but it could be the big leap forward that Windows 10 needs to improve its market share against Android and iOS.
---
HTC Vive
HTC's virtual reality set, developed in conjunction with gaming giants Valve, was first announced at last year's MWC. This year, we got a release date and a price: early April and (take a deep breath) $799!
For that $799 (around £575), you get the headset, two controllers and room scale movement controllers plus two games, Job Simulator: The 2050 Files (which is a lot more exciting than it sounds) and Fantastic Contraption.
The price definitely places this in the realm of hardcore gamers only for the moment, but it's exciting to see so many VR devices finally getting a commercial release this year.
---
If you're planning to upgrade your phone this year (or just fancy one of those cool rolling robots), sell your phone with musicMagpie! It's easy: just get an instant price, send it for FREE and we'll pay on the same day we receive it. You can sell tablets, games consoles and much more too. Click below to get started.