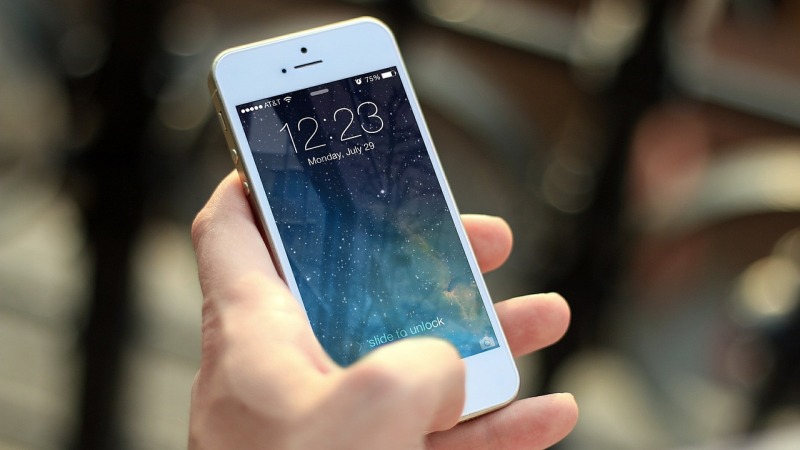 10 iOS tricks and tips that will change your life
Smartphones have made our lives ridiculously easy. From finding somewhere on maps to keeping in touch with everyone, life is pretty sweet at the moment. Honestly, how did people survive before 2007?
Believe it or not, you can make your life even easier with a few handy shortcuts and tricks hidden in iOS. Here are 10 of our favourites; share yours in the comments!
---
Enter your email address instantly with the @@ shortcut
If you hate entering your email address in forms over and over again, this is the shortcut for you.
Keyboard shortcuts are a useful part of iOS that a lot of people don't know about. They allow you to replace phrases, email addresses and passwords with just a couple of letters or symbols. It's like autocorrect, except it won't transform innocent messages to your mum into expletive-laden rants.
Here's how to set up a text shortcut, as outlined by iMore:
Go to Settings, then General, then Keyboard
Tap Shortcuts then tap Add New Shortcut
Type the phrase you want to replace in Phrases
Type the shortcut you want to use in Shortcut
Tap Save in the top right corner
Our favourite text shortcut of them all is the @@ shortcut dreamt up by RocketINK. It's a genius way to enter your email address with just a couple of keys: just set your email address as the phrase and @@ as the shortcut. You can then set up other email addresses to @@@ and so on.
---
Set up custom iMessages for calls you can't answer
Sometimes you can't answer the phone for a good reason. Rather than picking up and trying to explain why in hushed tones, set up a custom iMessage to insta-reply.
Just go to Settings > Phone > Respond With Text and customise the default options iOS provides. When someone calls, just tap 'message' and tap your custom response to send the message instantly.
---
Assign custom vibrations to your friends
Stop giggling at the back.
The iPhone's standard vibration only lets you know that someone's calling. With custom vibrations, you can set custom rumbles for different people.
Go to Contacts then tap on the person you want to set a custom vibration for. Scroll down to the Vibration field and choose from the list of preset vibrations. Alternatively, you can create your own by tapping on the screen. Just don't go too wild.
---
Practice good grammar with the double space full stop
Good grammar isn't dead, despite what some people say.
Instead of switching to the symbols keyboard to find a full stop, double tap the space bar when you come to the end of a sentence. iOS will give you a lovely full stop and a space to start typing your next sentence. It's the little things that save the most time.
---
Manually enable Low Power Mode to survive the day
Low Power Mode is an absolute lifesaver and much more practical than that horrendous case Apple released, which surely has to go down as the ugliest thing to emerge from Cupertino.
Your iPhone will prompt you to enable low power mode when you're running out of juice, but it's also useful if you need your phone all day and you won't have access to a power socket.
To enable it manually, go to Settings > Battery and select Low Power Mode. This will disable a lot of syncing, background app activity and some animations, as well as reducing the amount of time before your phone goes into standby mode.
---
Sort your notifications
Whether you're a group by app sorta person or a sort by time sorta person, iOS has you covered.
Go to Settings > Notifications and you'll have the option to either sort notifications by 'Recent' or 'Manual'.
As the name suggests, 'Recent' will sort your notifications by the time they arrive. 'Manual' allows you to group them by app, which is extra handy if you want to get rid of all your Facebook Candy Crush requests in one go.
---
Block out the world with Do Not Disturb
Is there anything worse than being awoken from a blissful slumber by some drunk mate declaring their undying love for you?
End these irritating-but-actually-quite-sweet disturbances by going to Settings > Do Not Disturb and setting a time frame during which no calls or texts will arrive.
Don't worry if there's an emergency: you can set it up so calls and messages from 'Favourites' still arrive, as well as allowing calls if someone tries to ring a set number of times in a three minute window.
---
Cure email anxiety with Reply Notifications
Waiting anxiously on a response to an important email is hell: the anticipation, the constant refreshing, the wondering why they haven't responded.
iOS has a cure: message-specific notifications. Just go to the email thread, tap the flag at the bottom left of the screen and select Notify Me. You'll know as soon as you get a response, letting you get on with your day without worrying. Well, kinda.
---
Find your phone even when it's dead
Thanks to the magic of iCloud, you can send the last known location of your iPhone just before it dies.
Go to Settings > iCloud > Find My iPhone and toggle Send Last Location to on. Before your phone dies, it will transmit its last location.
Then, go to iCloud.com, click Find My Phone and your device will appear on a map.
---
Select all of your photos with a swipe
Individually selecting photos to delete or share is for chumps. If you've got iOS 9, you can now select photos en masse by swiping your finger over them like the all-powerful photo-managing god that you are.
---
Tired of your iPhone or planning to upgrade? Sell iPhone with musicMagpie and get paid on the same day we receive it! Click below to get an instant price and start selling.