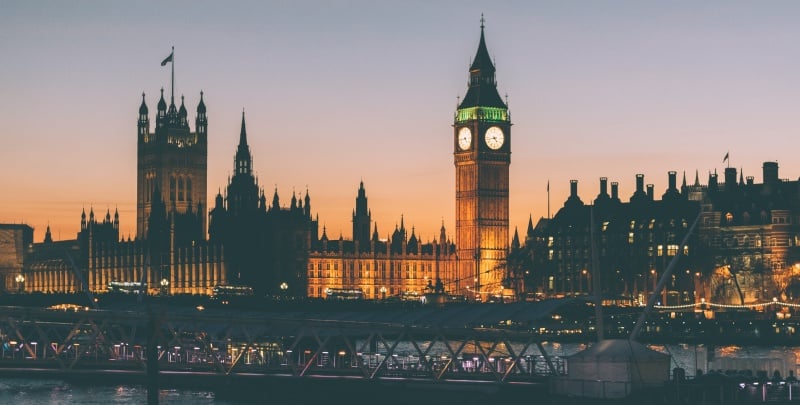 Forget Superman: Here are the greatest heroes from British movies and TV
Britain doesn't do traditional heroes. Just look at the cinema listings: while the US is represented by Batman and Superman, Britain has Eddie The Eagle, a skiier famous for coming last at the Winter Olympics.
While Eddie is very much a real person, his story fits the narrative of the British hero perfectly. He isn't the best at what he does, but he's relatable. He's also very funny.
So, in honour of Eddie and to celebrate our brilliant Best of British DVD collection on the musicMagpie Store, here are some of our favourite British heroes from movies and TV.
---
Alan Partridge
Norwich's favourite son is a desperate fame-hungry loser, a pathetic egomaniac who lives in a travel tavern before upgrading to a static home. But it's impossible not to love Alan Partridge.
Is it the catchphrases? Is it the constant ability to say the wrong thing at the wrong time? Is it because, like Alan, we all want to be loved (or at least have a series on BBC television)?
Whatever it is, Alan Partridge is rightfully one of Britain's most beloved comedy characters and a true British hero. Cashback!
---
Karl Pilkington
Karl Pilkington is the embodiment of that feeling you get when you look at a beloved painting and think 'is that it?'
Through his mardy Mancunian lens, Karl captures our national values of understatement and refusal to be overawed by even the most wondrous things perfectly. He's a hero for all of us who'd rather spend the weekend at home than venture out on some crazy cycling holiday up a mountain.
He also has some unique views on jellyfish.
---
The Inbetweeners
Over the past five years, young adult fiction has dominated the box office: The Hunger Games, Twilight, Divergent – the list goes on. All of them feature chiseled and beautiful heroes and heroines brooding about love and generally taking life very, very seriously.
Britain's most famous screen teenagers (arguably) are the Inbetweeners, four average chaps who are useless with girls and not much better at everything else. Their adventures show what it's really like growing up: a series of crippling moments of embarrassment and awkwardness that your mates will mock you mercilessly for until your dying day.
---
Brian
With The Life of Brian, Monty Python turned the Greatest Story Ever Told into something ridiculous but weirdly relatable.
Despite his biblical roots, poor Brian is as British as they come. In the face of a rowdy bunch of followers convinced he's the messiah, Brian does what every British person would do: mildly protest before eventually giving up and going along with the whole ordeal until it reaches its natural conclusion – in this case, crucifixion.
The next time you end up getting coerced into something you don't want to do through sheer politeness, remember Brian.
---
Tim and Daisy
Anyone who has lived (or is living through) their 20s knows that it's not all coffee houses and a high-paying job at a glamorous workplace; it's usually sitting around in your pants playing video games or half-heartedly pursuing ambitions before giving up and going to the pub.
Amazingly, Edgar Wright, Simon Pegg and Jessica Hynes made the boring reality of growing up seem like the most exciting thing in the world thanks to endless pop culture references and ideas cribbed from Hollywood movies. Even an argument in the kitchen can turn into something straight out of Tekken.
---
Mark Corrigan
You'll struggle to find a character more sad or pathetic (notice a theme emerging?) than Mark Corrigan, the 'star' of Peep Show.
Living with his best mate Jez (who he probably hates), Mark's life is a series of crushing disappointments and shattered dreams that just happen to be hilarious.
Mark is either a great reminder that life could always be worse or scarily relatable. He's also a great advert for not sharing a flat with your mates beyond 30.
---
Basil Fawlty
Basil Fawlty is the embodiment of that purest of British emotions, impotent rage. He is the feeling you get when someone cuts in front of you in a queue. He is the feeling you get when someone doesn't say please, or doesn't hold the door open for you.
Every day, we are all that man thrashing his car with a branch. We are all Basil Fawlty.
---
You can find all of the movies and TV shows mentioned in this post in our amazing Best of British collection on the musicMagpie Store – prices start from just £1.19!