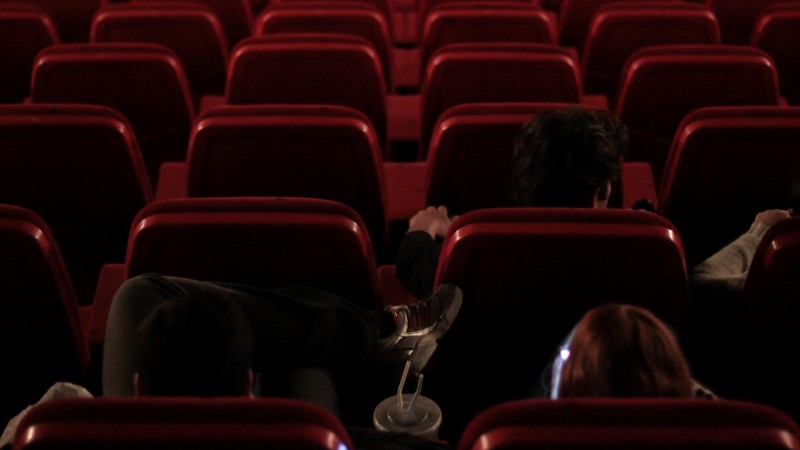 Aliens, ghosts and talking pets: What to watch at the cinema this month
June 2016 should be a great month for football and tennis fans, as well as people who enjoy politicians falling out with each other over whether or not we should stay in the Europe club.
But what of those who love nothing more than spending time in a darkened room with impossibly beautiful movie stars? Well, there's plenty for us too.
---
3rd June
Me Before You
Based on the novel by JoJo Moyes, Me Before You is a romantic weepie in which a young lady (Emilia 'The Mother of Dragons' Clarke) meets a chap (Sam Claflin) who was paralysed in an accident and intends to show him that life is still worth living. Bring a box of issues.
The Nice Guys
Shane Black of Lethal Weapon and Iron Man 3 fame directs this action-comedy, which stars Russell Crowe and Ryan Gosling as an enforcer/private eye duo investigating the disappearance of an adult movie star.
The Nice Guys got great reviews on the other side of the pond and could be the surprise hit of the summer. In the meantime, we recommend watching Crowe and Gosling's excellent promo skits.
Race
Race is a biographical drama about Jesse Owens (played by Stephan James), an African-American athlete who won 4 gold medals at the 1936 Berlin Olympic Games AKA the ones Hitler tried to Nazify.
Luckily, Owens was there to stick a metaphorical two fingers up at Hitler. Race depicts Owens inspirational journey to the Games.
---
10th June
The Boss
Melissa McCarthy stars as a successful CEO who gets sent to the slammer for insider trading. A kindly assistant takes her in and together, they start a brownie business – only for old enemies to re-emerge…
---
17th June
Barbershop 3: A Fresh Cut
Ice Cube and pals are back for another stint in the barbershop, and they've brought Nicki Minaj and Tyga along with them too.
This time, they have to save the shop from naughty gang members causing trouble in the neighbourhood.
The Conjuring 2
Paranormal investigators Ed and Lorraine Warren (who are real people) head to London to investigate spooky occurrences at a council house in Enfield.
Like the first film, The Conjuring 2 is based on real events – although that definition depends on whether you believe in ghosts or not.
Gods of Egypt
Alex Proyas of The Crow directs this utterly barmy film about Egyptian gods (unsurprisingly) who exist among mortals and end up having a massive scrap over who gets to be king.
So far, so mythological drama, but we know from the trailer that there is at least one spaceship involved somewhere. It has cult classic written all over it.
---
18th June
The Secret Life of Pets
Like Toy Story with animals, The Secret Life of  Pets follows two dogs (voiced by Louis CK and Eric Stonestreet) fighting to stop an army of abandoned pets (led by a fluffy bunny voiced by Kevin Hart) who plan to exact revenge on happy pets and their owners.
---
23rd June
Independence Day: Resurgence
Not content with blowing up the White House, those pesky aliens are back to wreak havoc on Earth – and this time, Will Smith isn't around to save us.
Fortunately, Jeff Goldblum and Bill Pullman have stuck around and Liam Hemsworth has joined the gang too. We also have loads of alien weaponry now too, which is useful.
With Roland Emmerich directing, expect at least one famous landmark to explode into a million pieces.
---
24th June
Elvis & Nixon
In 1970, the King and Richard Nixon met for a very important meeting. Elvis, presumably bored of wearing flashy white jumpsuits, wanted to be sworn in as an undercover narcotics agent.
Elvis and Nixon tells the story of this meeting, with Michael Shannon playing Elvis and Kevin Spacey (the first choice for dodgy politicians) playing Nixon.
---
If you need some spare cash for the cinema, sell DVDs with musicMagpie. We'll give you an instant price and pay you the same day your stuff arrives!

Featured image credit: Leo Hidalgo on Flickr