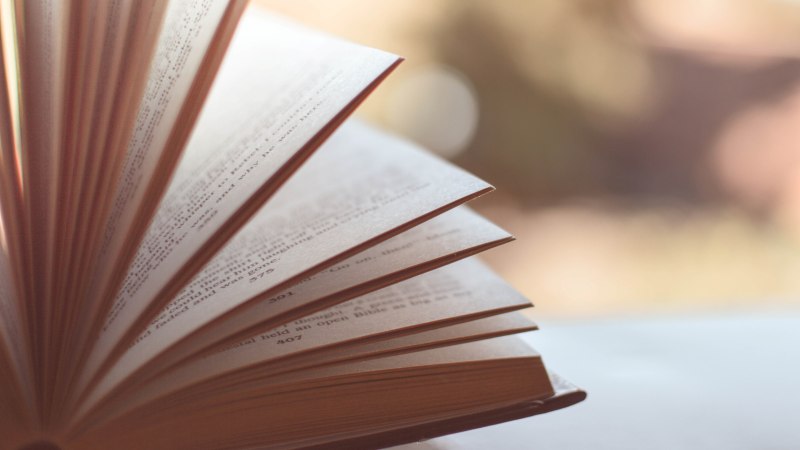 As a new uni year starts, which students will pay most for textbooks?
This week, thousands of fresh-faced young people are heading to uni to learn, party and realise they're terrible at cooking (top tip: make friends with a good cook early on).
They'll also have to learn some serious financial management skills. It's no secret that higher education isn't cheap, with the cost of living, tuition fees and accommodation among the major financial outlays.
But there's another big, less discussed expense: textbooks. Pretty much every student is given a reading list at the start of the year, and the cost of the books on the list can range from a couple of quid to a couple of hundred pounds!
There are a number of reasons some textbooks have jaw-dropping price tags. They're printed in lower volumes than most novels but are still in high demand, while others include software, colour photos and other elements that ramp up the cost of production.
As we now buy books, we decided to take a look at a selection of reading lists from popular course at the top 14 Russell Group universities and find out which undergraduates have to fork out most for textbooks on average.
Here's what we found…
| | |
| --- | --- |
| Course | Compulsory reading costs (£) |
| Engineering | 607.37 |
| Nursing | 464.51 |
| Psychology | 317.69 |
| Business | 298.46 |
| Computer Science | 245.85 |
| Biology | 195.45 |
| Art & Design | 186.72 |
| Chemistry | 184.64 |
| Law | 105.22 |
Of the courses we looked at, it's engineering students who'll pay most for textbooks. The £607.37 outlay represents a third of the first term's maintenance loan.
Nursing students are second with £464.51, while psychology is 3rd with an expenditure of £317.69.
Law students will pay the least this year, with a meagre £105.22 to spend on books. That's surprising given all the complex legislation they have to learn. Biology, Art & Design and Chemistry all come in under the £200 mark too.
What is clear from our research is that students have to pay a fair whack for textbooks, no matter what they're studying. On top of accommodation, food and – yes- going out, it's no surprise a lot of students struggle.
If you're a cash-strapped student, we can help. We offer cash for all kinds of unwanted items, including CDs, DVDs, Games, Books, Mobile Phones and Electronics. You can also sell textbooks, so you can cash in at the end of the year and put the money towards next year's reading list.
It's really easy to sell your stuff too. Just get an instant price using our website or FREE app, pop your stuff into a box and send it for FREE. We'll then pay you the same day it arrives by bank transfer or cheque – the choice is yours!
Universities included in the independent research: Bristol, Cardiff, Edinburgh, Leeds, Liverpool, Newcastle, Cambridge, Exeter, Glasgow, Imperial College London, Kings College London, Queen Mary, Southampton, University College London.