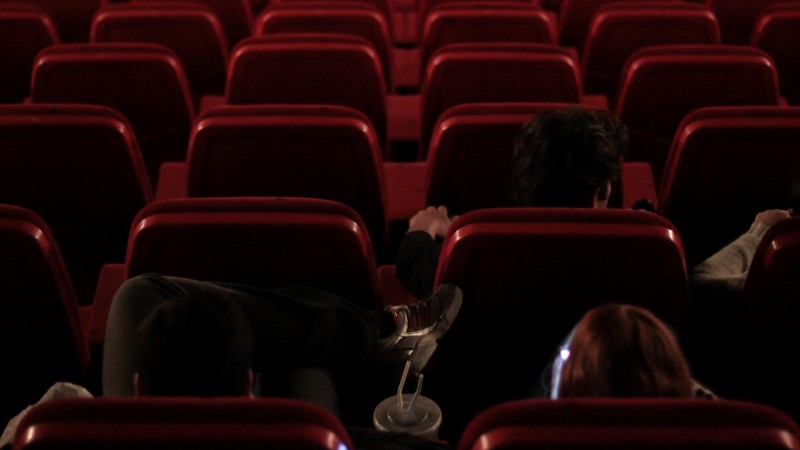 The best new movies coming out in 2017
Let's be honest: 2016 hasn't been the best year, has it? Even Hollywood had a tough time, with countless box office flops leading some critics to declare 2016 one of the worst years in film history.
2017 will be much better though. Here's why!
---
T2: Trainspotting 2 – 27th January 2017
Not to be confused with the greatest action movie of all time, this T2 is the sequel to the beloved black comedy/90s nostalgia fest Trainspotting.
After a few years away, Renton (Ewan McGregor) returns to Scotland to try and make amends with his old pals Sick Boy (Jonny Lee Miller) and Spud (Ewen Bremner) while avoiding the psychotic Begbie (Robert Carlyle), who has just been released from prison.
With such huge expectations, the team behind Trainspotting 2 are playing down the hyp… oh no, wait, Irvine Welsh has already said it's better than the original. No pressure!
---
The Lego Batman Movie – 9th February 2017
The first of two Batman films in 2017, The Lego Batman Movie offers a slightly different take on The Dark Knight.
Lego Batman (Will Arnett) is a sullen mope with a grim outlook. Nothing new there. But when The Joker (Zach Galifianakis) hatches a plan to take over Gotham, Batman is forced to learn the importance of teamwork, friendship and not taking himself too seriously to defeat him.
Michael Cera co-stars as Robin, while Billy-Dee Williams finally gets to play Two-Face 28 years after he appeared as Harvey Dent in Tim Burton's Batman.
---
Logan – 3rd March 2017
Hugh Jackman has been playing Wolverine for the best part of 15 years, which is more than you get for most crimes, so it's no surprise that he's finally hanging up the claws and dodgy sideburns.
Logan should be a fitting farewell. It follows an aging Wolverine, his healing powers starting to fail, as he protects a young mutant from a mysterious (read: evil) force named the Reavers.
With a distinct Western vibe and plenty of violence (apparently), Logan stands in stark contrast to most superhero films – but that might be a good thing.
---
Kong: Skull Island – 10th March 2017
Everyone's favourite giant ape gets yet another big screen makeover! This time, Kong is discovered by a team of explorers led by Tom Hiddleston, Samuel L Jackson and John Goodman. We're guessing he won't be happy about it.
Interestingly, Kong: Skull Island is part of a wider series that will eventually see Kong duking it out with atomic lizard Godzilla.
---
Baby Driver – 15th March 2017
Edgar Wright is best known for quirky comedies packed with pop culture references.
Baby Driver promises to be a little different. It follows a young getaway driver (Ansel Onsort) who plans to quit his life of crime to spend time with his girlfriend.
Like all good wantaway criminals, though, he's soon forced into one last job by a scary crime boss. Interestingly, all the action is choreographed to the music the driver plays to drown out his tinnitus.
Wright has said that drama and tension will be the focus of Baby Driver, although we imagine there'll be a few jokes too.
---
Beauty and the Beast – 17th March 2017
The live action adaptation of Beauty and the Beast seems to have been in the works forever, with photoshopped images of Emma Watson as Belle cropping up before she'd even graduated from Hogwarts.
You know the deal here: a beautiful local girl goes to rescue her father, who has been kidnapped by a hideous beast with a large collection of sentient cutlery. She offers herself in exchange and, eventually, they fall in love. It definitely isn't Stockholm Syndrome.
Dan Stevens plays the Beast, while Ian McKellen, Josh Gad and Luke Evans voice some of Beast's self-aware furniture.
---
Guardians of the Galaxy Vol 2 – 28th April 2017
Chris Pratt and his merry band of star-hopping pals return, and this time they've been hired to protect the galaxy from a new threat named Ego. However, Star Lord has some pressing concerns about his parentage too…
If this is anywhere near as fun as the first, or has anywhere near as good a soundtrack, it could be one of the best films of the year.
---
Alien: Covenant – 19th May 2017
Alien: Covenant is the sequel to Prometheus, further exploring the origins of the universe's meanest extraterrestrials.
It follows the crew of colony ship Covenant, who discover a brand new planet which could well sustain human life. Unfortunately, something already lives there and, sure enough, all hell breaks loose.
The trailer, released on Christmas Day, suggests Covenant will return to the horror roots of the series… although the casting of James Franco and Danny McBride could mean it's actually an apocalyptic comedy a la This is the End (it isn't, obviously).
---
Wonder Woman – 23rd June 2017
The second of many, many superhero movies hitting the cinema over the summer, Wonder Woman explores how Diane Price became the immortal crime fighter we all know and love.
In the midst of World War One, pilot Steve Trevor crashes onto an island full of powerful women. Rather than staying there and waiting for everything to blow over, he encourages Diane Price to join him in battle and together they go to kick some bad guy butt.
And the rest, as they say, is history!
---
Despicable Me 3 – 30th June 2017
At this point, the makers of Despicable Me could release a two hour slideshow of Minion memes and it'd still make a gazillion pounds at the box office.
Fortunately, they haven't gone down that route. Despicable Me 3 sees ex-villain Gru face off against former child star Balthazar Bratt (voiced by South Park co-creator Trey Parker), who plans to take over the world to stop people making fun of him.
Gru also meets his long-lost brother Dru (also voiced by Steve Carrell) and has to adjust to married life. Those pesky Minions will undoubtedly crop up to cause trouble at some point too.
---
Spider-Man: Homecoming – 7th July 2017
The aptly-titled Homecoming is the first Spider-Man movie produced by Marvel Studios, and it looks like a return to the character's roots after the oddly grim Amazing Spider-Man movies.
Thankfully, Homecoming spares us the Spidey origin story and picks up shortly after Spidey's appearance in Civil War. Some sources report that the film has a strong John Hughes vibe, with Peter Parker (Tom Holland) still a fresh-faced high school student.
Spidey's main nemesis in Homecoming is Vulture, played by the usually lovable Michael Keaton. Iron Man will make an appearance too.
---
War for the Planet of the Apes – 14th July 2017
Bringing us another step closer to Charlton Heston screaming at a half-buried Statue of Liberty, War for the Planet of the Apes charts the epic battle between the remnants of humanity and Caesar's crew of damn dirty apes (who are actually quite reasonable).
As with previous films in the series, War promises to offer a compelling look at how society collapses when faced with angry talking monkeys. It might put you off going to the zoo for a bit too.
---
Dunkirk – 21st July 2017
Dunkirk is a dramatic retelling of the evacuation of Allied troops surrounded by enemies in 1941, with Tom Hardy, Kenneth Branagh, Cillian Murphy, Mark Rylance, Fionn Whitehead and… erm, Harry Styles forming the ensemble cast.
So far, so war drama. Except that Dunkirk is directed by none other than Christopher Nolan, who is notorious for mind-bending twists and odd structuring. Will the lads be saved by a time-travelling Matthew McConaughey? Is it all a dream? Will Batman appear?
Probably not. Although he has apparently spent $5 million on a vintage German aircraft so he can crash it at the end, so we can at least expect some typically huge special effects.
---
The Dark Tower – 28th July 2017
This adaptation of Stephen King's epic fantasy series has been in the works for a long time but should finally hit out screens in 2017… hopefully.
It follows a young man named Jake, who's father died on 9/11, as he begins to experience terrifying visions of monsters. Eventually, these visions take physical form and chase him into another world.
Once there, Jake teams up with a knight (Idris Elba) who hopes to reach The Dark Tower to stop an evil sorcerer (Matthew McConaughey) and save Midworld.
If you love epic fantasy movies, this'll be right up your street.
---
Blade Runner 2049 – 6th October 2017
It's always hard to follow up a masterpiece, but Ridley Scott has given himself a fighting chance by enlisting the directorial services of Dennis Villeneuve (Enemy, Sicario and Arrival) and the acting services of Ryan Gosling (Drive, Half Nelson, Hey Girl memes) for his long-awaited Blade Runner sequel.
Gosling plays Officer K, a blade runner who uncovers a secret that could destroy what remains of society. He seeks out Deckard (Harrison Ford), who has been missing for 30 years, to help him unravel the mystery.
We'd be surprised if this is anything less than mind-blowing to be honest.
---
Justice League – 17th November 2017
The other comic book super gang finally hits the big screen in November, with Batman joining forces with Wonder Woman, Aquaman, The Flash and Cyborg to take on new baddie Steppenwolf (nothing to do with the band, sadly).
Based on the trailer, Justice League will move away from the super serious tone of Batman vs Superman with some grade A bantz between Bruce Wayne and pals. We're sure there'll still be more fighting and explosions than a UFC bout held in a volcano though (this is a Zack Synder film, after all).
---
Star Wars: Episode VIII – 15th December 2017
Directed by Rian Johnson of Looper and Breaking Bad fame, Episode VIII picks up from Rey's meeting with Luke Skywalker and focuses on the ongoing struggle between the Rebels and the evil First Order.
Adam Driver, who plays stroppy Darth Vader superfan Kylo Ren, has compared the film to The Empire Strikes Back which means a) the poor rebels will probably get a kicking and b) it'll be amazing.
It'll also be Carrie Fisher's last screen role, with filming completed shortly before her tragic death. Hopefully it'll be a fitting tribute.
---
Jumanji – 29th December 2017
It finally happened. After years of rumours, a new Jumanji film is actually happening.
It's not a remake, however. Instead, it's a spiritual sequel in which four teenagers are sucked into the infamous game's jungle. There, they are transformed into four new people played by Dwayne Johnson, Kevin Hart, Jack Black and Karen Gillan.
In short, it doesn't sound anywhere near as bad as it could have been.
---
What film are you looking forward to most in 2017? Let us know in the comments!
Don't forget, you can now buy DVDs and Blu-Rays from musicMagpie too! Prices start from just £1.19 and you'll get FREE delivery too… why wouldn't you?!