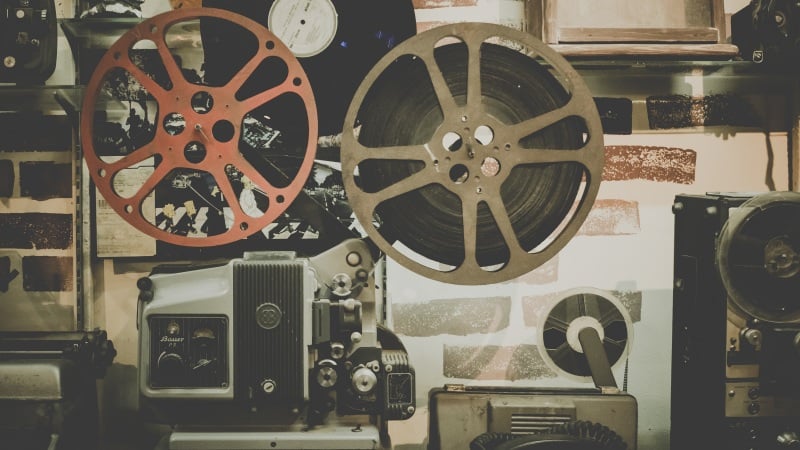 5 essential Masters of Cinema releases that belong in your film collection
Since 2001, the Masters of Cinema collection has been a wealthy source of film history with its large catalogue of motion picture releases. Founded by UK film distributor Eureka Entertainment, the collection has handled the home entertainment rights for a variety of films from various different genres and numerous decades, making it the UK's answer to America's Criterion Collection (until the latter's arrival in the UK through Sony earlier this year).
The films themselves are released on either DVD or Blu-Ray, but  since the start of the decade, have also been released on what is known as "˜Dual Format' (a combination of both DVD and Blu-Ray that is also practiced by the BFI, Arrow Films and StudioCanal with its anime releases). They have even acquired certain releases from other prominent film distributors (such as films released by Universal Pictures, Paramount, 20th Century Fox, MGM and more recently Sony Pictures Home Entertainment).
It is also a mostly auteur-based affair. The directors include the likes of Yasujiro Ozu, Federico Fellini, Alfred Hitchcock, Robert Altman and Anthony Mann to name but a few.
With that said, here is a top five list of the essential Masters of Cinema releases that should be a part of your collection. On with the countdown…
---
Nosferatu (1922)
dir. F.W. Murnau, cast "" Max Schreck, Gustav von Wangenheim, Greta Schr̦der and Alexander Granach, original distributor РFilm Arts Guild 
A cornerstone of silent cinema, Nosferatu has the distinction of being one of the first adaptations of Bram Stoker's Dracula (same plot but different characters owing to legal issues with Stoker's widow).
With a towering performance from lead actor Max Schreck (with urban legends claiming his extreme method style could be down to him being an actual vampire), disturbing visuals (keep an eye on the shadow sequence) and a compelling narrative, this is one horror film not to miss.
We would also recommend a double feature with this and Werner Herzog's 1979 remake with Klaus Kinski in the lead role.
---
Nashville (1975)
dir. Robert Altman, cast "" David Arkin, Ned Beatty, Karen Black, Ronee Blakely, Keith Carradine, Geraldine Chaplin, Shelley Duvall, Henry Gibson, Scott Glenn, Jeff Goldblum, Elliot Gould, Barbara Harris, Michael Murphy and Lily Tomlin, original distributor "" Paramount Pictures
Not to be confused with the American soap opera of the same name. But you can always rely on Robert Altman to challenge conventions and do a lot with a huge canvas. In this sprawling "˜anti-musical', we are taken on a journey through the music and political scenes of Nashville, Tennessee.
From song and dance numbers to a traffic jam, culminating to the sound of gunfire at a political rally, this is an epic not to be missed. This makes for a great night in with Altman's similarly-made Short Cuts and Paul Thomas Anderson's Magnolia (as Anderson owes a lot of his style to Altman)
---
Fantastic Planet (La Planete Sauvage) (1973)
dir. René Laloux, cast (voices of) "" Jean Valmont, Eric Baugin, Jennifer Drake, Jean Topart and Gérard Hernandez, original distributor "" Argos Films
As we have had one silent film and a New Hollywood release, this author only thinks it fair that the medium of animation have some representation on this list (the Animation Age Ghetto has no place on this blog).
And what better representation than the French animated oddity Fantastic Planet (La Planete Sauvage). With its weird animation, surrealist storyline and blue alien creatures, one would think of it as France's answer to the Beatles film Yellow Submarine (1968). So if you fancy a challenge and something that deviates from what the mainstream dub as normal, this one's for you.
Buy Fantastic Planet (La Planete Sauvage) on Dual Format
---
Wings (1927)
dir. William A. Wellman, cast "" Clara Bow, Charles Rogers, Richard Arlen and Gary Cooper, original distributor "" Paramount Pictures
The first ever feature film to take home the Academy Award for Best Picture, Wings tells the story of two lovers and the trials and tribulations against the backdrop of World War I (particularly the air force).
One can marvel at the dogfight sequences portrayed in the film (all from Wellman's own experiences from his days in the US Air Force), all using actual aircraft from World War I, similar to Howard Hughes' usage in Hell's Angels (1931).
Also keep a close eye out for Gary Cooper in his film debut (this would not be the last time Cooper would embark on a role in a WWI film, with Sergeant York (1941) on the horizon). So sit back and enjoy an aerial assault of the senses, digitally remastered for the Masters of Cinema collection.
---
Shoah (1985)
dir. Claude Lanzmann, cast "" N/A, original distributor "" New Yorker Films.
As with the realm of animation, we couldn't afford to leave the medium of documentary filmmaking  unmentioned.
The selected representative for this particular genre is Claude Lanzmann's 1985 opus Shoah, a nine hour documentary covering the Holocaust. It may seem lengthy to some, but don't let that stop you (especially as it's divided into four discs and in the form of its original television broadcast). Harrowing, atmospheric and ground-breaking, this is one documentary that manages to succeed where numerous cinematic fictional pieces on the Holocaust fail.
If you can withstand lengthy running times, then  we also recommend, once it becomes available, the acclaimed 2016 documentary O.J.: Made in America (an epic look at racial tensions in the United States against the backdrop of the life of O.J. Simpson).
Honourable mentions: Sunrise: The Story of Two Humans (1927), The Blue Angel (1930), Ace in the Hole (1953), The Burmese Harp (1956), Man of the West (1958), Seconds (1966), F for Fake (1973)
---
Check out even more films from the Masters of Cinema collection, all at amazing prices, on the musicMagpie Store! Click below to browse and buy Blu-Rays and DVDs…