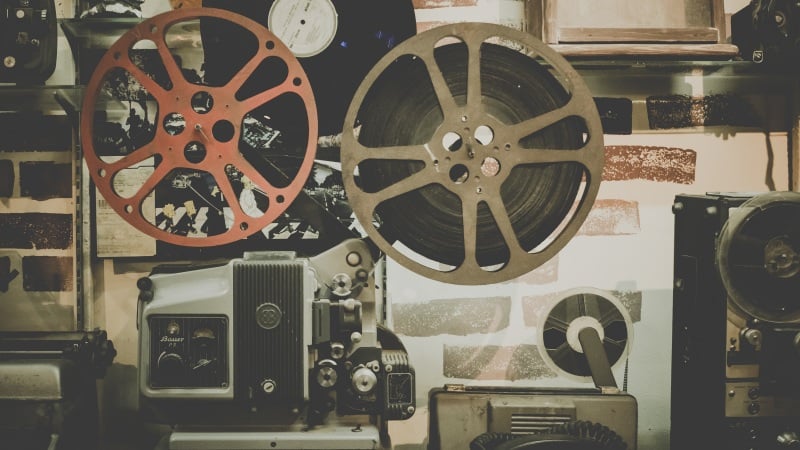 5 Oscar Best Picture Winners That Deserve More Recognition
With the Oscar nominations just announced, let us continue this awards season themed month and delve into a countdown of five of the most obscure Best Picture winners that nobody seems to bring up nowadays. I have discussed AMPAS before, so I won't bore you with the details. With the ceremony a month away, let's begin the countdown…
---
Amadeus (1984)
Dir. Milos Forman, cast – Tom Hulce, F. Murray Abraham, Jeffrey Jones, distributor – Orion Pictures
Winner of the Best Picture Oscar of 1984, Amadeus offers a look at the life of Wolfgang Amadeus Mozart, through an adaptation of Peter Shaffer's 1979 play of the same name. Though sometimes it takes liberties with Mozart's life (with some basis in historical fact), the film is a searing look at the life of the famous composer, with a brash theatricality thrown in.
Both lead performers balance each other well, with Hulce employing a giggling, theatricality as Mozart (with elements of vulnerability thrown in later on) and Abraham as the sour, obsessive rival composer Antonio Salieri. But what really stands out is the bright and vibrant production and costume design (including the mason costume) and the soundtrack, offering a range of Mozart compositions. So make do and pick up a copy now.
---
Unforgiven (1992)
Dir. Clint Eastwood, cast – Clint Eastwood, Morgan Freeman, Gene Hackman and Richard Harris, distributor – Warner Bros.
Winner of the Best Picture Oscar of 1992, Unforgiven sees director/actor Clint Eastwood, with assistance from screenwriter David Webb Peoples (Blade Runner), emulate his mentors Don Siegal and Sergio Leone by taking on the myth of the Old West.
Like his previous works High Plains Drifter, The Outlaw Josey Wales and Pale Rider, Eastwood once again presents a bleak, unromantic view of life in the Old West, only this time, we see an element of age thrown in as a final, world-weary reflection of Eastwood's 'Man with No Name' type-roles.
The supporting cast also provide outstanding turns, most notably Gene Hackman as the film's antagonist Sherriff 'Little' Bill Daggett. Eastwood also shows his maturity with a feminist element and strong-willed female characters (reflecting his libertarian views and his ability to remain with changes of social norms (chair incident aside)). With the addition of fine cinematography, this is one example of a revisionist western to check out.
---
Patton (1970)
Dir. Franklin J. Schaffner, cast – George C. Scott and Karl Malden, distributor – 20th Century Fox
Winner of the Best Picture Oscar of 1970, Patton plays like America's answer to Lawrence of Arabia, offering a complex look at the life and military career of General George S. Patton. Focusing on his military campaign during the final years of World War II, Patton offers both a celebration of its eponymous title character's skills and triumphs, but also critiques his flaws and personal issues (such as his attack on a shell-shocked private in Italy).
Even though he didn't think so during filming, George C. Scott gives the performance of a lifetime as General Patton, in summary (to parody a line from the film): 'Scott, you magnificent bastard'. The imagery is also very arresting, in particular the opening sequence where Patton delivers a stirring, blunt and forthright speech to the troops in front of a giant American flag.
Of course, it wouldn't be a war movie if it didn't have battle scenes, and Patton delivers with battle scenes in Africa, Italy and eventually the climax as allied forces approach Berlin. An epic of massive proportions, add this to your collection now.
---
No Country for Old Men (2007)
Dir. Joel and Ethan Coen, cast – Tommy Lee Jones, Josh Brolin, Javier Bardem, Kelly Macdonald and Woody Harrelson, distributor – Paramount Vantage, Miramax Films
Winner of the Best Picture Oscar of 2007, the Coen Bros' western-thriller No Country for Old Men was the film that stood out from some stiff competition (including Atonement, There Will Be Blood and Juno). Adapted from the novel of the same name by Cormac McCarthy, the film tells the story of a three way cat and mouse chase between three men on opposite sides of the law, all after a suitcase of money from a drug deal gone wrong.
One of the major stand-outs of this film is Javier Bardem as hitman Anton Chigurh whose presence oozes a cold and calculating vibe, bad hair and all. The other is cinematographer Roger Deakins, whose cinematography for this film (and his other 2007 feature The Assassination of Jesse James by the Coward Robert Ford) ranks among his best . So if you feel up to viewing this film, head on over to our website and purchase a copy now.
Buy No Country for Old Men on DVD
Buy No Country for Old Men on Blu-Ray
---
The Apartment (1960)
Dir. Billy Wilder, cast – Jack Lemmon, Shirley MacLaine, Fred MacMurray, Ray Walston and Jack Kruschen, distributor – United Artists
Winner of the Best Picture Oscar of 1960, The Apartment ranks among Double Indemnity, The Lost Weekend, Sunset Boulevard, Ace in the Hole, Stalag 17 and Some Like It Hot as one of the highlights of Billy Wilder's film career. Taken from a plot point in the film Brief Encounter, the films concerns an executive trying to get ahead in his career by renting out his apartment to higher executives, until a blossoming romance gets in the way.
Jack Lemmon, Shirley MacLaine and Fred MacMurray give fine performances; in fact one must wonder why MacLaine lost out to Elizabeth Taylor for a mediocre performance in Butterfield 8 (other than it being a sympathy vote). Like most Billy Wilder films, The Apartment features dialogue that can be considered the gold standard in comedy writing, featuring such gems as "shut up and deal" and Lemmon's opening monologue about the population of New York City.
---
Honourable Mentions: The Lost Weekend (Billy Wilder, 1945), From Here to Eternity (Fred Zinnemann, 1953), The Bridge on the River Kwai (1957), The Sting (George Roy Hill, 1973), The Last Emperor (Bernardo Bertolucci, 1987)
---
Shop from 1000s of DVDs and Blu-Rays on the musicMagpie Store right now and get FREE delivery!