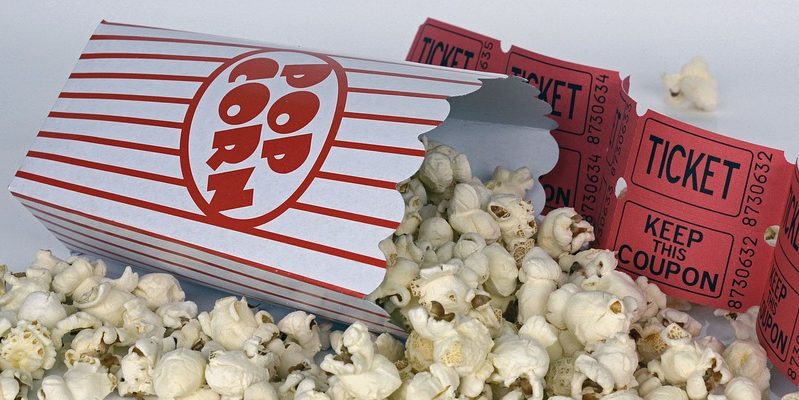 What to watch at the cinema this February
Planning a trip to the cinema this month? Here are the movies we'd recommend watching, including a couple of major Oscar contenders!
---
Loving – Out Now
February is always full of movies preaching about the power of love, but that power is usually limited to making a couple of ridiculously good looking people happy. Loving shows how love not only brings happiness, but can change millions of lives for the better too.
It tells the true story of Richard and Mildred Loving, an interracial couple from Virginia. Banished from their hometown due to archaic racial laws, the couple embark on a nine year legal battle to win the right to live together in peace.
You already know how it ends, but that doesn't make Loving any less compelling, remarkable or life-affirming. Bring a box of tissues just in case.
---
Fences – 10th February
Although they were made independently of each other, Fences is an interesting companion piece to Loving. It too examines the prejudice faced by minorities in 20th century America, although the focus here is on how it destroyed families rather than bringing them together.
Fences follows Troy (played by Denzel Washington, who also directs), a garbage man who was denied a shot at major league baseball due to institutional racism, and depicts how his rage and loathing impacts on his wife (an Oscar nominated Viola Davis) and his sons, jazz musician Lyons  (Russell Hornsby) and aspiring athlete Cory (Jovan Adepo).
Adapted from August Wilson's Pulitzer Prize winning play, Fences has been nominated for quite a few Oscars. Don't be surprised if it wins a lot of them too.
---
Fifty Shades Darker – 10th February
You know the drill here: a young journalist meets a slightly sadistic billionaire, embarks on an affair with him and then starts getting a little freaked out.
Fifty Shades Darker charts the next chapter in the… erm, fairytale romance between Anastasia and Christian, although we're sure at least half of the audience is more interesting in something else entirely…
---
The LEGO Batman Movie – 10th February
In The LEGO Batman Movie, everyone's favourite grumpy superhero takes on his scariest villain to date: himself.
Like real Batman, LEGO Batman (Will Arnett) is a moody loner who takes himself too seriously. When the Joker (Zach Galiafianakis) threatens to take over Gotham, however, Bats is forced to face his biggest fears: teaming up with teaming up with the overly exuberant Robin (Michael Cera) and Batgirl (Rosario Dawson), and lightening up.
The LEGO Batman Movie is a loving and hilarious parody, and it's arguably the best Batman movie since The Dark Knight too.
---
Prevenge – 10th February
Pregnant women often get odd cravings, but Prevenge's lead character Ruth has particularly odd one: murder.
Written, directed and starring Alice Lowe (who was pregnant at the time), Prevenge follows Ruth as she goes on a seemingly random killing spree. However, it turns out there is a little method to her apparent madness.
If you like your comedy darker than a moonless night, this is the film for you.
---
The Founder – 17th February
McDonald's is the biggest restaurant chain in the world, but do you know how it got started? Where did the company come from, and how did it take over the world?
The Founder (AKA McDonald's Begins) seeks to answer some of those questions, exploring how failing businessman Ray Kroc (Michael Keaton) turned a small hamburger restaurant into the biggest fast food franchise in the world.
Needless to say, Kroc's rise to the top wasn't all sunshine and hamburgers and The Founder doesn't shy away from exposing some of Kroc's less scrupulous methods (including his treatment of the McDonald brothers).
It'll certainly give you food for thought the next time you tuck in a delicious Big Mac…
---
Hidden Figures – 17th
Hidden Figures celebrates the role of three remarkable African American women who helped put the first American astronaut into orbit.
As the title suggests – Katherine Johnson (Taraji P Henson), Dorothy Vaughan (Octavia Spencer) and Mary Jackson (Janelle Monae) – the three didn't exactly get the credit and support they deserved at the time. Vaughan, despite supervising a team, is denied the title and pay her role deserves, while Jackson has to appeal to a local judge in order to take engineering classes at a segregated school.
The film details how they made their contribution to science and society despite the barriers holding them back.
---
John Wick: Chapter 2 – 17th
After his last killing spree, Keanu Reeves' merciless assassin decides to retire and live out the rest of his days in peace…
… but that wouldn't make for a very good movie, so it's only a matter of  time before trouble arrives at Wick's door again. This time, its gangster Santino D'Antonio demanding he repay past favours by killing Santino's sister, who rules the Italian Camorra crime syndicate.
John is compelled to agree by the secret society of assassins and he's soon off to Rome to engage in another thrilling bout of action and gunplay.
---
Moonlight – 17th
Moonlight has been nominated for a ton of Oscars (including Best Picture) and is hotly tipped to be the big winner of the night.
It tells the story of Chiron, a young black man who is struggling with his sexuality. The film follows him through youth, adolescence and adulthood as he faces family dilemmas, falls in love and encounters all manner of prejudice.
Moonlight isn't the most uplifting film but it is extraordinarily powerful and heartbreaking.
---
A Cure For Wellness – 24th
And finally, a little bit of psychological horror. In A Cure for Wellness, directed by Gore Verbinski, Dane Dehaan plays a young executive sent to collect his CEO from a wellness centre in the Swiss Alps.
Things aren't as they seem, however. The curious executive soon begins investigating the secrets behind the wellness centre but faces some serious resistance that threatens both his sanity and his life.
---
If you need a little extra cash for your cinema trips, why not sell DVDs and Blu-Rays with musicMagpie? It's fast, easy and FREE: just get an instant price, pop your stuff into a box, send it for FREE and we'll pay you the same day it arrives. You can sell CDs, Games, Books and Tech at the same time too!
Or, if you want a movie night at home, check out the huge range of DVDs and Blu-Rays on the musicMagpie Store! Prices start from just £1.19 and you'll get FREE delivery with all orders too!