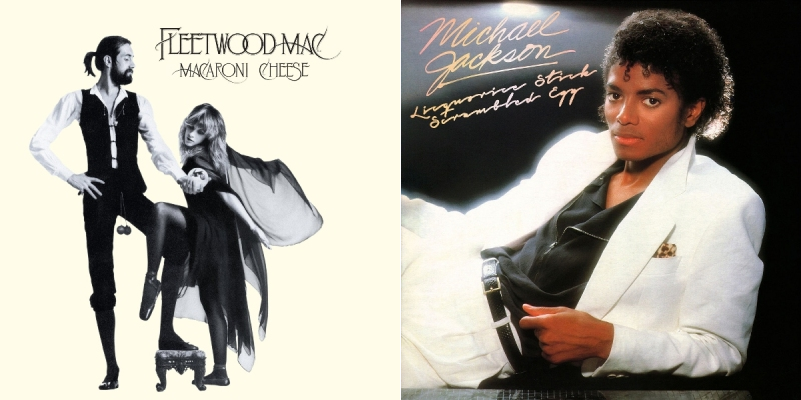 What do the top songs and albums of all time taste like?
Ever heard of Synaesthesia? This neurological condition causes two senses to be involuntarily connected. When you hear something, you may be able to see patterns, colours and textures. Or you may be able to taste a particular food or flavour.
We wanted to find out what the UK's top songs and albums of all time taste like to someone with Synaesthesia, so worked with James Wannerton "" President of the UK Synaesthesia Association "" to find out.
---
Thriller – Michael Jackson
Tastes like… a liquorice stick and scrambled egg!
---
Their Greatest Hits – Eagles
Tastes like… cauliflower and Bird's powdered custard!
---
Greatest Hits – Billy Joel
Tastes like… unset jelly, powdery Love Hearts and Parma Violets
---
Led Zeppelin IV – Led Zeppelin
Tastes like… an Easter egg and thick sausage!
---
The Wall – Pink Floyd
Tastes like… an ice cream sandwich and bubble gum!
---
Back in Black – AC/DC
Tastes like… chocolate raisins and Fruit Gums!
---
Double Live – Garth Brooks
Tastes like… shortbread biscuits!
---
Rumours – Fleetwood Mac
Tastes like… macaroni cheese!
---
Come on Over – Shania Twain
Tastes like… Madeira cake and Alka Seltzer!
---
The Beatles (The White Album) – The Beatles
Tastes like… liver and onions!
---
Here's a summary of the albums and their respective flavours…
---
The flavours of the UK's favourite singles 
We also asked James to listen to the top 50 all-time songs in the UK and tell us what he tastes. Here are the wondrous flavours behind some of the greatest hits…
---
Do you own any of these albums? If you don't want them cluttering up your shelves anymore, remember you can trade in your CDs for cash with musicMagpie! Just get an instant price, send them for FREE and we'll pay you the same day they arrive.