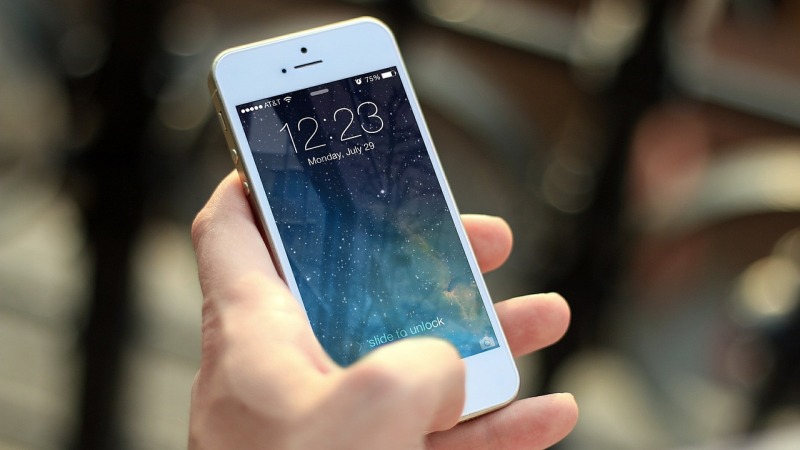 How quickly does your phone depreciate in value?
As tech gets ever more complex and new models launch more frequently, your smartphone loses value pretty quickly. But did you know your phone could be shedding value even faster than your car? It's true. New cars might be notorious for their depreciation, but our research has uncovered that your smartphone might fare even worse. The AA claims a car loses at least 60% of its value after three years, so let's see how phones hold up.
---
What exactly is phone depreciation and why does it happen?
When we talk about depreciation, we're referring to how an item or asset sheds value over time. Almost everything we own depreciates in value, but technology is particularly susceptible. This is mainly because tech products – like smartphones – are at the mercy of wear and tear and become outdated as new innovations and capabilities emerge. With people looking for the next best thing, interest shifts away from older models – and therefore so does financial value.
---
So which brands depreciate quickest?
After 12 Months: LG was the worst performing brand after 12 months, with their phones losing 74% of their value on average. Samsung and HTC are not far behind, with their phones depreciating by 72% after a year. As expected, Apple performs the best, with their phones losing 57% of their value in the 12 months' post launch. While this is still over half of its original value, it's by far the winning brand.
After 24 Months: HTC and LG jostle for last place, with their phones losing 85% and 84% of their value respectively on average. That's worse than any car we studied, with the Fiat Quobi losing just 70% of its value in that time. While Samsung fares better than these two, it still lags behind champions Apple by around 12% per month.
---
Depreciation rates by model
How quickly does your phone depreciate? Click the make of your device to find out! 
---
LG
Brace yourselves LG Phone owners because it's bad news. Your phone is depreciating rapidly. While they fare a little better than HTC phones on average, they lose value faster than Samsung and any iPhone model.
LG G3
To give you an idea, the LG G3 is a good example to look at. It lost 68% of its value after 12 months, but a sharp descent followed and at the 24-month mark it was worth barely a sixth of its original value. Interestingly, it depreciated at a very similar rate to the HTC One M8, which was released around the same time.
LG G4
The G3's successor actually fared worse. It lost a big share of its value almost immediately, making it the biggest depreciator of any models we studied at the 12-month point. With 79% of its value wiped off, it's only worth just 21% of its original value. That's a larger share than a brand new Fiat 500L would have lost by now.
LG G5
Having been released in April 2016, we're beginning to see how the LG G5 is depreciating. Nine months in, it lost 57% of its value. That's actually well below average for an LG Phone, and shapes up well against its rival HTC and Samsung models.
---
HTC
It's even worse news for HTC owners. These phones depreciate like it's going out of fashion. See how your model shapes up below.
HTC One M7
After two years, the HTC one M7 was the biggest depreciator of any of the phone models we studied. With a whopping 86% wiped off, you'd have lost a smaller share if you'd have invested in a Vauxhall Meriva, which would have lost 66% in the same time period.
HTC One M8
One of the worst trends we observed was that of the HTC One M8. This phone shifted a hefty 65% of its sale price in just a few weeks. A year on it had said goodbye to a further 10%, leaving it worth just a quarter of what it started. Ouch.
HTC One M9
The HTC One M9 was unusual in that it appeared to make a miraculous recovery from its initial, heavy depreciation at the six-month mark. It was all downhill from there though, and as it nears two years from its release, it's retaining only a touch more than its predecessors.
HTC 10
The HTC 10 may be barely a year old, but the early signs are concerning. Having lost a whopping 70% of its value six months in, it's faring worse than any of its three predecessors had at this point.
---
Samsung
Samsung owners can be safe in the knowledge that they have some of the most ground-breaking phones on the market, packed with all the latest features. They don't have to worry about depreciation, right? Wrong.
Samsung phones may fare better than their LG and HTC rivals, but they still lag an embarrassing 12% behind Apple's iPhone models each month.
Samsung Galaxy S3
The value of the now-ancient S3 showed real volatility, but the overall trend was sharply downwards. It saw its value drop dramatically the month the iPhone 5s was released, only to recover a little, ending up worth 19% of its purchase price after two years.
Samsung Galaxy S4
The S4 lost 78% of its value after 12 months, a figure beaten only by the HTC One M8 and the LG G4. Thankfully depreciation did slow after this, but it still ended up worth only 17% of the price it started at. That's 8% worse depreciation than the worst offending car we looked at, the MG6.
Samsung Galaxy S5
Shockingly, in its first month the S5 lost almost half of its entire value. It stemmed its losses somewhat, until the iPhone 6 came along and knocked it further, losing 73% of its worth in month seven. Two years in, it had lost 79% of its value, which is slightly better than its predecessors.
Samsung Galaxy S6
Almost immediately, the S6 depreciated by 40%. It took a hit as yet another iPhone model came along to compete, dropping to 60% of its original value, before gradually declining to end up worth 30% of its original price almost two years in. That's actually a big improvement on previous Samsung models and compares well with LG and HTC rivals.
Samsung Galaxy S7
Barely a year old, things are looking very good indeed for the S7. By month ten, it's lost 59% of its worth. That may sound like a lot, but it beats every other Samsung model we studied, as well as any LG or HTC phones. But the iPhone was a very different story indeed.
---
iPhone
And then there's the iPhone. No matter what the model and across what timeframe, they always seemed to be coming out on top. From the first few weeks when other brand's phones were shedding extraordinary numbers right through to the two-year mark, Apple's phones performed. It's clear that when it comes to retaining value, people selling an iPhone fare best.
iPhone 5
12 months in, the iPhone 5 had depreciated by a massive 74%, comparing badly with HTC and LG rival models. Its saving grace is that, over the next 12 months it only lost a further 3%, ending up worth a respectable 23% of its purchase price.
iPhone 5c
Unlike other iPhone models, the iPhone 5c experienced sharp and dramatic depreciation. After 12 months it had lost 73% of its overall value, but thankfully this slowed and it ended up a fifth of its original value two years on.
iPhone 5s
It was with the arrival of the 5s that Apple's phones began retaining their value consistently. Despite some big drops and heavy losses, it always seemed to recover; it lost just  59% and 71% of its original value at the 12 and 24-month marks respectively.
iPhone 6
Two years down the line the 6 had lost only 66% of its original value. That's an impressive 20% less lost than the notorious HTC One M7, and roughly the same rate of depreciation as a Maserati Quattroporte.
iPhone 6 Plus
But best of all was the iPhone 6 Plus. It retained 38% of its initial sale price even 24-months on. That's actually less depreciation that any car we studied, bettering the 36% an Infiniti Q50 clung on to.
iPhone 6s
Now over a year into its release, the 6s looks to be holding up very well indeed. At the 12-month mark, it's still worth over half of its starting price, performing a touch better than its predecessor 6 and 6 Plus models so far.
iPhone 6s Plus
The larger edition did even better, pulling 1% ahead of its smaller sibling and losing just 46% of its value a year in.
iPhone 7
Only a few months old, the signs show that the iPhone 7 looks set to do better still. Four months into its release, it has depreciated by 38%, retaining value better than any phone we've studied at this point – not a bad start for those looking to sell iPhone 7 handsets!
iPhone SE
That being said, the fairly new SE model isn't doing quite so well. Ten months in it has lost 52% of its value, the worst performance from an iPhone since the 5c.
---
Are newer models better at retaining their value?
We've found that while newer models of Apple and Samsung phones tend to cling to their value better, the newest models of LG and HTC phone shed it quicker. It paints a picture of an industry that's become less competitive – where brands are struggling to keep up with the dominance of Apple and Samsung within the market.
New iPhone releases can also send the value of older phones into a tailspin. Five months into its release, the Galaxy S5 suddenly had the iPhone 6 and 6 Plus to contend with – and guess what? It lost 15% of its entire value in the following weeks.
This kind of competition also affects Apple's older models; the iPhone 5s lost 14% of its iPhone recycling value in each of the months leading up to the launch of the 6th generation model. It's a harsh market, and only the strongest smartphones survive!
If you think it's time to part with your smartphone before it loses any more value, see what you could get for it when you sell your phone today. Recycling phones couldn't be easier!
The market for selling second hand phones is huge and unless you are particularly accident prone and need a spare 'just in case', it's definitely worth trading in your old iPhone or Samsung in for some extra cash. Put it towards your next phone update or buying a new case for your current model- the possibilities are endless.
Gather up your second hand devices and sell your phone with musicMagpie today. We'll give you an instant price, fast same day payment, and we guarantee the first price we offer too – or we'll send your phone back for FREE!