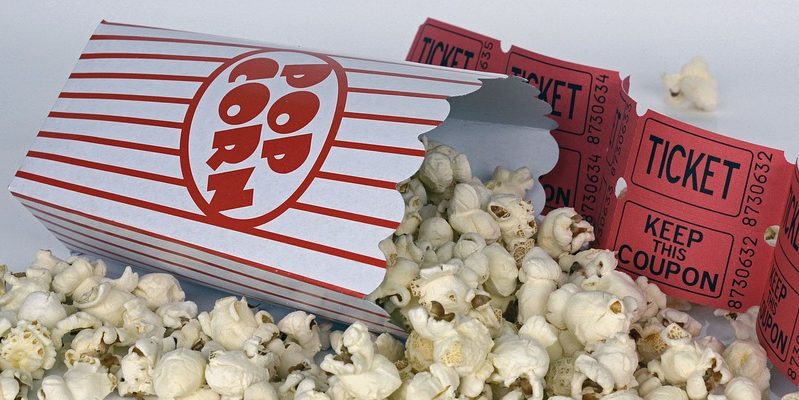 5 of the best comic book adaptations
This Friday sees the release of Guardians of the Galaxy Vol. 2 from the Marvel Cinematic Universe stable and onto screens. We seem to have come a long way since comic book and superhero adaptations first came into the cinematic conscious, from the 1920s and 30s with the likes of the Zorro and Flash Gordon film series, to the prominence of the 70s and 80s and the doldrums of the late 90s and early 00s (with a few highpoints scattered here and there). And to celebrate the release of yet another addition to the MCU, we're counting down the top five superhero and comic book films, because if we stuck to the former, Marvel and DC would just dominate the list. And knowing your love of variety, we wouldn't want that, would we? Anyway, on with the countdown"¦
---
Batman (1989) & The Dark Knight (2008)
Dirs: Tim Burton (Batman), Christopher Nolan (The Dark Knight)
No list of comic book adaptations and superhero films would be worth compiling without these two major feature depictions of the Caped Crusader. Why? Because it's possible the modern superhero film genre truly began to take flight thanks to the efforts of Tim Burton and Christopher Nolan (and perhaps Richard Donner with his 1978 take on Superman).
Ditching the campiness of their respective preceding moving image entries (Adam West's 1960s TV show and Joel Schumacher's pair of complete and utter Bat-Bombs), both films take Batman back to his roots, drawing influence from a range of comic storylines (in particular The Killing Joke and The Long Halloween) and more darker elements (from Burton's Gothic, German expressionist style to Nolan's Michael Mann-esque approach to filming the story (numerous parallels can be drawn between The Dark Knight and Heat).
There is also fine acting all round in both films, with Keaton and Bale proving to be dramatically compelling with a host of supporting players, in particular two contrasting depictions of the Joker. Jack Nicholson provides a creepy yet pantomime-esque portrayal (complete with showboating and strutting around to Prince songs), similar to the approach taken by Mark Hamill in the animated incarnations, and Heath Ledger takes it to another level demonstrating the ever-slipping insanity and unpredictability associated with the character.
To top it off, we have a pair of rousing soundtracks from Danny Elfman and a pairing of James Newton Howard and Hans Zimmer, both of which complement the moods both films wish to convey. So, make yourselves useful, and purchase a copy today.
Buy Batman on DVD | Buy Batman on Blu-Ray
Buy The Dark Knight on DVD | Buy The Dark Knight on Blu-Ray
---
Blue Is The Warmest Colour (2013)
Dir: Abdellatif Kechiche 
 No, you are not reading a typo. The 2013 LGBT Palme d'Or winner (that I saw at the Showroom Cinema in Sheffield when I was at university) was based on a graphic novel by Julie Maroh, published three years earlier.
Anyway, onto the film. The film may have a three hour runtime, but watching it in the cinema felt like a breeze, courtesy of its engaging storyline and uncompromising view of the homosexual psyche and experience in modern France.
Also playing a part in the film's addition to the list are the performances from Lea Seydoux and newcomer Adele Exarchopoulos, both of whom were also recipients of the Palme d'Or along with director Kechiche (for obvious reasons).
Finally, this is one stylish feature, complete with great cinematography (including a shot of Exarchopoulos bathed in water) and long takes (including a twenty minute sex scene). If you're up for something out of the mainstream and from another culture, this one's for you.
Buy Blue is the Warmest Colour on DVD | Buy Blue is the Warmest Colour on Blu-Ray
---
Logan (2017)
Dir: James Mangold
The most recent entry on this list, inspired by the X-Men storyline Old Man Logan, Logan makes for a blood drenched (if only the actual MCU would consider an R-rated feature) and satisfying swansong for Hugh Jackman's tenure as Wolverine.
The year is 2029; mutants are nearing extinction leaving an aging Wolverine, an ailing Professor X and Caliban as the only surviving members of their race, until a mysterious girl named Laura comes into their lives.
Hugh Jackman is great as ever as Wolverine (complete with a Mel Gibson-esque beard), but now with an added world-weariness and vulnerability as his healing factor begins to falter and age starts to catch up with him. We're even treated to delvings into the film-noir and western genres (courtesy of James Mangold's history with the latter, courtesy of his 2007 remake of the 1957 film 3:10 to Yuma and the film Shane playing on a hotel TV).
In addition to its R-rating, Logan also shares another unique aspect with its fellow X-Men spin-off Deadpool: intertextuality and elements so Meta you would swear you were watching a dourer and bloodier paintball episode of Community.
Throughout the film, references to the comic series are made, including various issues within the university, further highlighting Wolverine's cynicism and irritation at the X-Men mythology being reduced to a load of cheap, sensationalist stories. It'll be a while before this is released on home media, but let me tell you, it'll be worth the wait.
Logan will be available to purchase on the musicMagpie Store later this year.
---
Sin City (2005)
Dir: Robert Rodriguez
As we know, there are two major giants in the comic book world. They are Marvel and DC Comics. But there is a third, lesser known major publisher who deserves representation on the list: the Milwaukee based company Dark Horse Comics, who have given us the likes of Hellboy, American Splendor (see honourable mentions), The Mask (odd how a light-hearted Jim Carrey flick could be inspired by such dark and graphically violent material) and the subject for this entry, Sin City.
Together with Frank Miller and guest director Quentin Tarantino, Robert Rodriguez gives it everything he's got to bring Miller's acclaimed graphic novel series to the big screen.
Adapted from the storylines The Hard Goodbye, The Big Fat Kill, The Customer is Always Right and That Yellow Bastard, Sin City brings together an ensemble cast of huge names: Bruce Willis, Jessica Alba, Josh Hartnett, Clive Owen, Benicio Del Toro, Mickey Rourke, Elijah Wood (as a cannibal), Brittany Murphy, Michael Clarke Duncan, Rosario Dawson, Rutger Hauer, Michael Madsen and Nick Stahl.
Throw in a complex, interlocking thread of stories, stylised comic book style visuals (recalling the illustrations of the original graphic novel series) and tributes to the film-noir genre, and you have yourself one of the top graphic novel adaptations of the last decade. Hats off to Robert Rodriguez for his efforts to realise and do justice to a fine graphic novel series.
Buy Sin City on DVD | Buy Sin City on Blu-Ray
---
Ghost World (2001)
Dir: Terry Zwiggoff
Rounding off our list is a completely different comic book adaptation, a coming of age tale set against the backdrop of suburban America.
Coming off his 1994 documentary on graphic novelist Robert Crumb (see honourable mentions), director Terry Zwigoff brings us an adaptation of Daniel Clowes' 1997 story of Enid and Rebecca, two girls forced to figure out their future after responding, as a gag, to the newspaper ad of social outsider Seymour.
Aside from Clowes and Zwigoff's Oscar nominated screenplay (that captures the magic of the graphic novel), the cast is on top form. How the Academy overlooked the performances from Thora Birch and Steve Buscemi, we may never know.
The film also has a Richard Linklater quality to it, with its focus on slackers and the sub-cultures of America, with numerous nods to popular culture (such as Enid's Batgirl mask and a customer searching for the film 8 ½). Recently added to the Criterion Collection, we recommend you get round to viewing it ASAP.  
---
Honourable mentions: V for Vendetta (James McTeague, 2005), Persepolis (Marjane Satrapi and Vincent Paronnaud, 2007), Kick-Ass (Matthew Vaughan, 2010), Batman: Under the Red Hood (Brandon Vietti, 2010) (whoever thought the man behind the voices of Jake from Adventure Time and Bender from Futurama could be such an intimidating Joker), Spider-Man 2 (Sam Raimi, 2004), Guardians of the Galaxy (James Gunn, 2014), American Splendor (Shari Springer Berman and Robert Pulcini, 2003), Crumb (Terry Zwigoff, 1994), Batman: Mask of the Phantasm (Bruce Timm and Eric Radomski, 1993)
---
Love movies? Check out the huge range of movies available on the musicMagpie Store today, all from just £1.19 and delivered to your door for FREE! Just click below to buy Blu-Rays and DVDs!