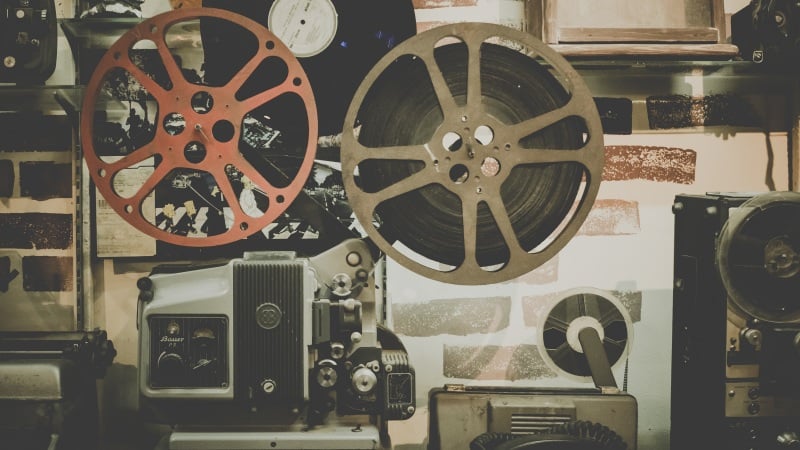 Which actor has starred in the most movies and TV shows?
Actors aren't the most prolific bunch, with most appearing in a couple of movies a year (unless they're Daniel Day Lewis, when it's more like 'whenever they want').
There are a number of reasons for this: the actor might be picky about what projects they take on, and the rigorous schedule of Hollywood movies means actors can only fit so many productions into their schedule.
Some actors, however, have managed to make a ridiculous amount of movies over the course of their career. Using IMDB, we've found ten of the most prolific. Prepare to be astounded by some of the hardest working people in cinema.
(P.S: we've excluded extras, voice actors and people who haven't appeared in a major Hollywood production from this post, mainly because they'd dominate it otherwise. We've also excluded anyone who hasn't appeared in a movie in the last 50 years, as again, old Hollywood actors would dominate the list!)
---
10. Robert Loggia
Total credit count: 228
Robert Loggia's career began in 1951 with an appearance in the television series Search for Tomorrow.
Over the next 65 years, he appeared in a diverse range of movies and shows, including The Sopranos, Scarface and Big. His last major role was in Independence Day: Resurgence, reprising his role as General Grey from the first film.
---
9. Michael Ironside
Total credit count: 247
If you're looking for someone to play a hardened military veteran, you call Michael Ironside.
Ironside has played a wide range of Corporals, Lieutenants and Captains over the years, including roles in Terminator Salvation and Starship Troopers. He is best known for his roles as Richter in Total Recall, Miller in The Machinist, Jester in Top Gun and Darryl Revok in Scanners, however.
---
8. Stephen Tobolowsky
Total credit count: 251
Stephen Tobolowsky is one of America's most prolific character actors. He's appeared in pretty much every TV show you can think of, including *deep breath* The Goldbergs, Silicon Valley, The Mindy Project, Californication, Justified, Glee, Heroes, Deadwood, CSI: Miami, Freaky Friday, That 70s Show, Spaceballs, The West Wing, Will & Grace and much, much more.
He's also appeared in a lot of movies, with his best known roles including Sammy Jankis in Memento, Ned in Groundhog Day and Max in Thelma and Louise.
Buy cheap DVDs and Blu-Rays from the musicMagpie
---
7. Sir Christopher Lee
Total credit count: 265
The legendary Christopher Lee first appeared on screens in 1948's Corridor of Mirrors, sparking a career that included some truly iconic roles: Dracula in the Hammer Horror series, Scaramanga in The Man with the Golden Gun, Lord Summerisle in The Wicker Man, Saruman in The Lord of the Rings and Count Dooku in Star Wars, to name just a few.
It wasn't like Lee took any role offered to him too. He apparently turned down major roles in Halloween, Airplane! and the original Star Wars.
As well as a busy film and TV career, Lee found time to provide voiceovers in video games, serve in the RAF during World War II, release four heavy metal records and raise a family with his wife of 55 years. Oh, and he could speak French, German, Italian and Spanish too. If that isn't living life to the fullest, we don't what is.
---
6. Fred Willard
Total credit count: 291
Despite rarely taking the leading role, you've undoubtedly seen Fred Willard in a film or TV comedy.
His impressive filmography includes roles in both Anchorman films, Wall-E, Austin Powers and Best in Show, while his TV appearances read like a complete history of American sitcoms, with roles in Modern Family, Friends, New Girl and countless other shows.
---
5. Danny Trejo
Total credit count: 317
Danny Trejo didn't start acting until he was 39, which makes his filmography even more impressive.
Trejo struggled with addiction when he was younger and even went to jail for armed robbery. After turning his life around, he helped a young actor who was also suffering from addiction. One day, Trejo showed up on a set to support the actor and was offered a role as an extra, which later developed into him teaching the cast how to box. The rest, as they say, is history.
Trejo is best known for his roles in Robert Rodriguez films, including Desperado, From Dusk Till Dawn, Once Upon a Time in Mexico, Spy Kids and, of course, Machete.
He's also appeared in Anchorman, Breaking Bad and Sons of Anarchy, among many, many others. Trejo tends to play violent, scary characters; in fact, 9 of his credits list his role solely as 'prisoner'!
Buy cheap DVDs and second hand Blu-Rays from the musicMagpie
---
4. Mickey Rooney
Total credit count: 335
Mickey Rooney first appeared on screen in 1926 at the grand old age of 6, and he worked consistently right up until his death at the age of 94 in 2014.
It's no surprise that he chalked up a vast filmography, then. Rooney appeared in countless TV shows over the years, including two shows bearing his name. Film-wise, Rooney is best known for his appearances in Night at the Museum, Breakfast at Tiffany's and Pete's Dragon.
---
3. John Carradine
Total credit count: 351
John Carradine appeared in 351 movies and TV shows over the course of his 65 year film career, including The Grapes of Wrath, Bride of Frankenstein and The Man Who Shot Liberty Valance. He also appeared in Starsky and Hutch, Kung Fu and The Man From U.N.C.L.E.
Hard work apparently runs in the Carradine family too as John's sons, David and Keith, are both renowned actors too. David had 236 credits before his untimely death, with his most famous role as Bill in Kill Bill. Keith, meanwhile, has starred in 140 movies and TV shows, including Dexter and Deadwood.
---
2. Richard Riehle
Total credit count: 359
Even if you don't recognise the name, you've undoubtedly seen one of Richard Riehle's films.
He's best known for playing Tom Symkowski, the paranoid employee who lands a huge compensation payment in Office Space. However, he has turned up in smaller roles in countless popular movies and shows too, including Transformers: Age of Extinction, Bridesmaids, Fear and Loathing in Las Vegas, Buffy the Vampire Slayer, Modern Family, Casino and Black Rain.
Riehle also has the distinction of playing Santa Claus 8 times, including in A Very Harold and Kumar Christmas, Two and a Half Men and The League.
---
1. Eric Roberts
Total credit count: 401
The next time you think you're busy, think about Eric Roberts.
Roberts, who is best known for playing crime boss Maroni in The Dark Knight, has performed in a ridiculous number of movies and TV shows over the past few years. Here's the stats…
2016: 44
2015: 54
2014: 46
2013: 52
2012: 40
That's a total of 236 films in the past four years, including appearances in Inherent Vice and Suits, and he has another 53 in the pipeline. In short: Eric Roberts probably never sleeps.
Fun fact: Eric is Julia Roberts' brother, although his credit count put hers (58) to shame, and the father of Emma Roberts. Hopefully she's inherited her dad's work ethic!
---
Here's the full list:
Eric Roberts (401)
Richard Riehle (359)
John Carradine (351)
Mickey Rooney (335)
Danny Trejo (317)
Fred Willard (291)
Sir Christopher Lee (265)
Stephen Tobolowsky (251)
Michael Ironside (247)
Robert Loggia (228)
musicMagpie is the fast, easy and FREE way to sell DVDs and Blu-Rays. Just get an instant price, send your items for FREE and we'll pay you the same day they arrive. Click below to start selling!

You can also buy DVDs from us. We've got everything from romcoms to horror movies, all at amazing prices and delivered to your door for FREE. Check out our amazing movie offers today!
If you want to watch movies on the go, check out our huge range of refurbished phones and save even more money by trading in your current device on our 'sell my phone' page!