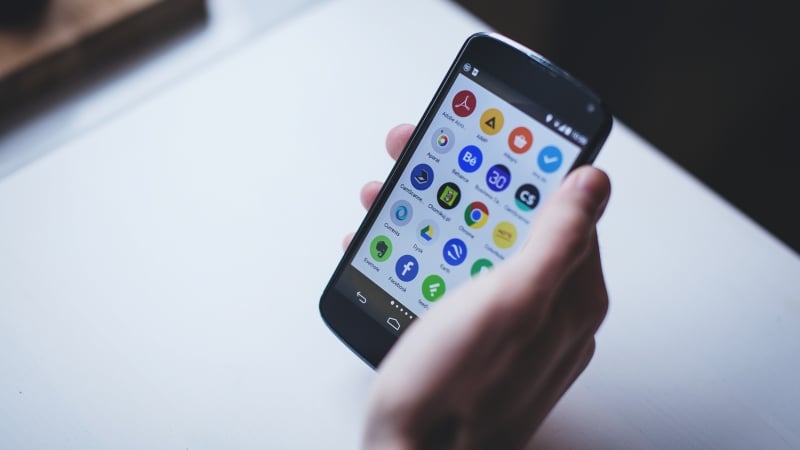 How to make your phone faster: 8 easy ways to speed up your device!
It's amazing that just 15 years ago, people were still using dial-up and dumb phones. Since then, we've been spoiled by broadband and smartphones. Even a minor slowdown can be seriously frustrating nowadays.
While most modern devices are built for speed, they still need attention every now and then to keep them at peak performance. Here are eight easy steps you can take to make your phone faster.
---
Delete old photos, videos and music
Like someone who's eaten too much, your phone gets slower as its storage fills up. Luckily, it's easy to remedy this problem; just delete any old photos (including the millions of outtakes in your camera roll), music and videos. Files you want to keep but that don't need to kept on your phone can be moved to a cloud storage service.
It's also worth deleting any downloads in apps like Spotify, iPlayer and Netflix and turning off auto-downloads/saves in apps like WhatsApp; your phone's storage can soon fill up if you have a particularly meme-tastic group chat!
---
Uninstall any apps you don't use
How many apps do you use a day? One or two? Three at most?
Yet the average person has 27 apps on their phone. That's a lot of storage space!
Uninstalling the apps you don't use anymore is easy. If you're on Android, go to Settings > Apps and uninstall anything you haven't used in the past month. On iPhone, go through your folders and lose anything that you don't need. Simple, yet effective!
---
Update regularly
Yeah, we know: updates are a pain in the behind. They take forever to download and sometimes even prevent you from using your device for a little while. The horror!
Annoying as they are, updating your operating system and apps is vital to the performance of your phone. The performance enhancements contained in app and OS updates can make a big difference to your device's speed.
To check which of your apps need an update, go to Google Play or the App Store and view installed apps. You can also check for the latest OS updates by going to Settings > About Device > Software Update (Android) or Settings > General > Software Update (iOS).
---
Turn off animations (Android) or reduce motion (iPhone)
Android's flashy animations look pretty but turning them off can improve the performance of your device quite dramatically.
To turn off animations, go to Settings > About Phone > System > Build Number. Then, tap Build Number seven times and voila! You'll have access to developer settings on your phone.
Now go back to System and tap Developer Options. Scroll down to the various animation options and turn each of them off (or down to .5x – your call).
There's a similar option on iPhones too. Just to go to Settings > General > Accessibility and turn on "˜Reduce Motion'.
---
Turn off auto-sync/background app refresh
Automatically downloading your latest email messages or Facebook notifications can slow your phone down quite dramatically (and it'll eat up your data too). Turning off auto-sync is pretty easy though; on Android, most phones will have a setting to turn off Auto-Sync in the main toolbar.
However, this only covers certain apps and you'll need to venture into each app's individual settings to turn off auto-sync. It doesn't take too long though.
It's also worth turning off Background App Refresh. On iPhone, go to Settings > General > Background App Refresh and scroll through the apps you don't need to refresh on a regular basis.
---
Clear your app cache
Your phone will automatically cache certain data so that it can load apps quicker. This is generally a good thing, although it's worth clearing your cached data if you're really struggling for speed.
On Android, this is as simple as going to Settings > Storage > Cached Data. It's a little more complicated on iPhone but not too hard; you'll need to go to Settings > General > Storage & iCloud Usage. Then, tap Manage Storage and how much storage each app is taking up. If it's a lot, uninstall the app and reinstall it.
---
Restart your phone
Most people don't turn their phone off by choice, with a drained battery pretty much the only rest a poor device gets.
Turning your phone off can have all kinds of benefits though. It clears out your phone's memory and can fix app performance too, giving your phone a fresh lease of life. Think of it like waking up after a good night's sleep.
---
Refresh memory (iPhone only)
This neat little trick first came to light a few years ago. Simply unlock your device, hold the power button until "˜slide to power off' displays, then release it and hold down the home button for five seconds. Your screen will briefly go back then return to the home screen, refreshing your phone's RAM in the process!
---
Want even more tips on how to get the most out of your phone? Check out our Phone Hub, which contains loads of interesting and useful articles on every aspect of using your phone!
And if you're planning to upgrade, why not sell your phone then upgrade and buy a refurbished phone on the musicMagpie Store? To sell your phone, just get an instant price, send your phone for FREE and we'll pay the same day it arrives!