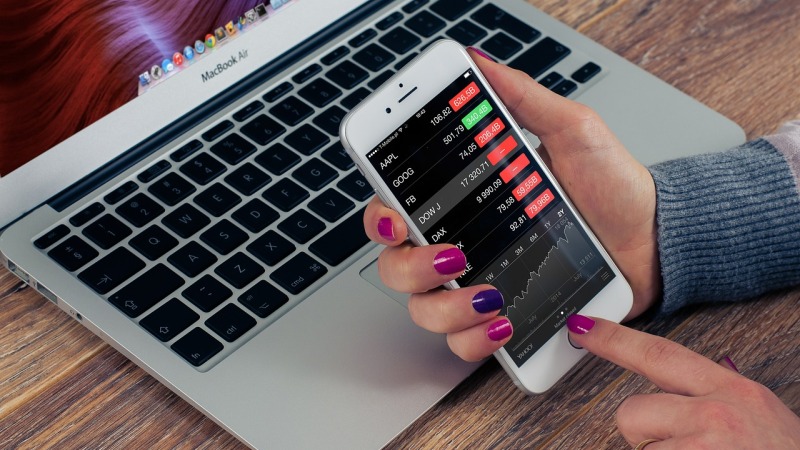 After the iPhone X: what will Apple do next?
The iPhone X, Apple's most exciting product in years, is finally out in the wild. The world of technology moves fast, though, and our thoughts are already turning to what Tim Cook and co will do next.
With the help of the always-churning rumour mill and a teeny tiny bit of speculation, here's what we think Apple has planned for 2018 and beyond…
---
The next iPhone
Apple releases a new iPhone every year like clockwork and it'd be a massive surprise if they broke that streak in 2018.
Don't expect next year's model to break too much new ground though. This year's iPhone X is a massive leap forward in design terms and, after some well reported production issues, Apple are likely to spend the year fine-tuning the assembly process rather than introducing a brand new design.
So what will the next iPhone be like? Ming-Chi Kuo of KGI Securities (one of the most reliable Apple sources around) suggests that Apple will return to its usual big/little iPhone line-up, with a standard 5.8-inch model and a whopping 6.4-inch Plus model. Both will use the "˜X' design.
2018 is likely to mark the end of Touch ID too, with Face ID taking its place (unless its unpopular with iPhone X users). Apple may figure out how to embed a fingerprint scanner under the new iPhone's screen, but it's unlikely given how much emphasis they've placed on Face ID this year.
There are rumblings that Apple will introduce "˜over the air' charging rather than the inductive charging utilised by the 8 and X. While it'd undoubtedly be a popular feature, Apple are releasing their own charge mat soon and won't want to make it obsolete that quickly after launch.
Of course, the biggest question of all is what Apple will call the next iPhone. They threw convention out of the window this year by releasing the 8 and X (ten) at the same time, leaving us three possibilities for 2018: they claim the X was a special edition and release the iPhone 9, make like Spinal Tap and go straight to 11, or release a budget "˜9' (with the old i
Phone 6 design) and a flagship "˜11'.
In short, the only thing we really know about the next iPhone is that it'll arrive some point towards the end of 2018…
---
TV shows
Apple has already dipped its toe in the original programming waters with Planet of the Apps and Carpool Karaoke, but various reports suggest they're planning to dive in feet first next year.
According to the Wall Street Journal, Apple has committed around $1bn to acquiring and commissioning content. That's not a lot compared to the $7bn Netflix has reportedly set aside, but it's enough to suggest Apple are planning to launch some kind of TV streaming service.
Adding further fuel to the fire are some of Apple's recent acquisitions, most notably the hiring of former Channel 4 chief creative officer Jay Hunt. You don't hire someone with that kind of track record in TV unless you're planning to launch some kind of TV-related project in the near future.
One less plausible but still intriguing rumour is that Apple will bid for next season's Premier League rights. The cost of the rights "" around £4.2bn "" is significantly higher than Apple's $1bn budget but the fact Google and Amazon are reportedly planning bids may encourage the Cupertino giants to take a punt too. They're not exactly short on cash, are they?
---
Apple Car
The Apple Car is a myth on the level of Bigfoot and the Loch Ness Monster. People claim to have seen it driving around the streets of Cupertino, while others claim that hundreds of employees are working on the project at a secretive base.
The truth is that Apple are working on some kind of car-related project, but no-one really knows what form it will take. Recent reports suggest that Apple was planning to build their own car, but has since pivoted away from that to focus instead on an autonomous car system (with the car built by a different manufacturer, a bit like how Google used to provide software for the Nexus devices).
Tim Cook more or less confirmed this car system in a recent interview, dubbing it "the mother of all AI projects". All indications suggest the project is quite a way off public release yet… although Apple did recently acquire a permit to test cars in California, so maybe we won't have to wait that long.
---
AR Headset
Tim Cook loves augmented reality. He claims it will "change the way we use technology forever" and made a big deal about it when unveiling the iPhone X.
Therefore, the prospect of Apple releasing a augmented reality headset seems entirely plausible. Rumours suggest the headset will run a new OS called rOS (reality operating system) and that it will be ready for release in 2020.
---
Can't wait for the next iPhone? Check out the huge range of fantastically priced refurbished iPhones on the musicMagpie Store! As well as a great price, you'll get FREE delivery and a 12 month warranty. Why wouldn't you?