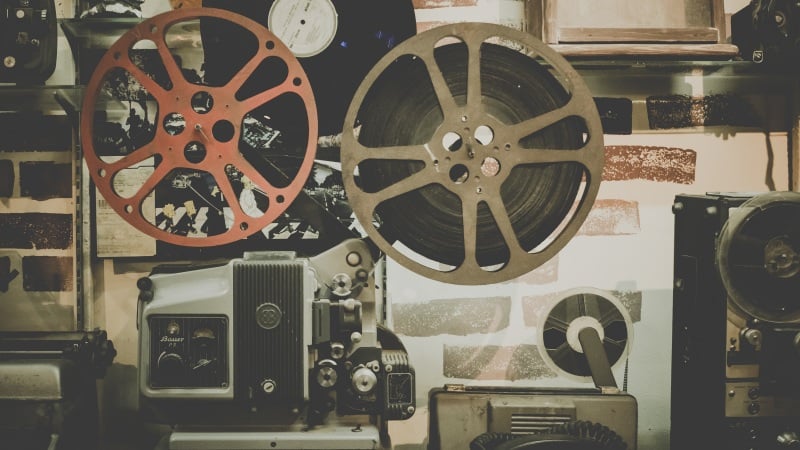 Which film will win the Golden Bear at the Berlin International Film Festival 2018?
Last week saw the beginning of the film festival cycle with the commencement of the Sundance Film Festival and the announcement of the line-ups for the sixty eighth edition of the Berlin International Film Festival, the latter of which, I wish to inform of you of today.
First a few details, the President of the Jury this year is filmmaker Tom Twyker (Run, Lola, Run, Cloud Atlas), the full programmes for other sections (Panorama, Out of Competition etc.) have yet to be announced and the festival will run from 15th to the 25th February. Now onto the competition entries, all competing for the prestigious Golden Bear, a prize won by such features as Alphaville, Magnolia, Spirited Away, Head-On and A Separation. Who will join this prestigious list?
---
Isle of Dogs
Director: Wes Anderson | Country of Origin: USA
Both a competition entry and the opening film, Wes Anderson's latest is something we are all anticipating (especially after the massive boost in recognition that came with the release of The Grand Budapest Hotel). I've written a lengthy description of this stop-motion feature in my previous blog post, that's how much I'm anticipating it.
---
Damsel
Director: David and Nathan Zellner | Country of Origin: USA
Here we have an interesting specimen, a comedy western from the Zellner Brothers, which is pretty much a complete one eighty from their previous feature Kumiko, the Treasure Hunter but back into their comedic wheelhouse (as you'd expect from members of the Red vs Blue alumni).
The story concerns the journey of a pioneer travelling the length and breadth of the country to marry the love of his life, with a few obstacles along the way. Among the names involved are a cast of Robert Pattinson, Mia Wasikowska and veteran actor and Oscar nominee Robert Forster (Medium Cool, Jackie Brown) and a score by The Octopus Project. By now, this feature will have made its bow at Sundance, so keep close tabs on it.
---
Daughter of Mine
Director: Laura Bispuri | Country of Origin: Italy
The story of a woman having to choose between two mothers, one who raised her with love and her biological one who wants her back.
This sounds like a promising second feature from Sworn Virgin's Laura Bispuri with a cast including Udo Kier and I Am Love and The Wonders actress Alba Rohrwacher.
---
Don't Worry, He Won't Get Far on Foot
Director: Gus Van Sant | Country of Origin: USA
He may have fallen slightly short of the heights he achieved ten years ago with Paranoid Park and Milk, but Gus Van Sant has somewhat returned to form with this biopic of John Callahan.
Raves have been dished out all round for Joaquin Phoenix's turn as the macabre, quadriplegic cartoonist, with Rooney Mara, Jonah Hill and Jack Black offering supporting turns. Let's see what it can do at Berlin.
---
Dovlatov
Director: Aleksey German | Countries of Origin: Russia/Poland/Serbia
His 2015 feature Under Electric Clouds is somewhat of an acquired taste, so we can only speculate what Aleksey German's follow-up feature, a biopic of Soviet writer Sergei Dovlatov and Soviet-American poet Joseph Brodsky, has in store. Well, all I know is it looks like it could be a visual treat with Oscar nominated cinematographer Lukasz Zal (Ida) on board.
---
Eva
Director: Benoit Jacquot | Country of Origin: France
The director of Farewell, My Queen, Gaspard Ulliel and France's answer to Meryl Streep, Isabelle Huppert, working on the same film. Have I got your interest? Good.
This is the second adaptation of James Hadley Chase's 1945 psychological thriller novel Eva, the first being Joseph Losey's 1962 take on the material. We've seen what an Anglo-American team can do, so let's see what the French make of this.
---
Face
Director: Malgorzata Szumowska | Country of Origin: Poland
Malgorzata Szumowska really seems to like her human anatomy, doesn't she? Well, the story of a man receiving a face transplant and suffering identity issues sounds like an appropriate follow-up to her 2015 Berlinale entry Body. Expect a lot of artistry and uncompromising observations on the things we put our bodies through.
---
The Heiress
Director: Marcelo Martinessi | Country of Origin: Paraguay/Germany/Uruguay/Brazil/Norway
Ignoring the other countries that have helped to fund this feature, this a rare film to come out of Paraguay. The plot at this point is unknown, but we can wonder whether this film will be to Paraguayan cinema what Embrace of the Serpent was to Colombian cinema.
---
In the Aisles
Director: Thomas Stuber | Country of Origin: Germany
A comedy feature of a man who enters a strange new world after beginning a new life as a supermarket shelf stacker. A bit of a change of pace from Thomas Stuber, who has spent most of his career directing more serious fare (mostly made for television films). Also, this has the added bonus of featuring Toni Erdmann star Sandra Huller.
---
My Brother Robert
Director: Philip Groning | Country of Origin: Germany/France/Switzerland
A tale of puberty and incest with two twins, this is the second narrative feature from acclaimed documentary filmmaker Philip Groning (Into Great Silence). With the subject matter on display here, expect controversy to be coming out in full force.
---
The Pig
Director: Mani Haghighi | Country of Origin: Iran
The plot for the latest feature from director Mani Haghighi is unknown, but from the image posted to the film's IMDb page, it looks a hoot (especially since Haghighi relies on Monty Python and the Looney Tunes for his comedic influences). And tying back to previous Golden Bear winners (and by extension Silver Bear winners), Leila Hatami of A Separation is one of the lead actors here.
---
The Prayer
Director: Cedric Kahn | Country of Origin:  France
For the first time since 2004's Red Lights, Cedric Kahn returns to a major film festival with a film about a drug addict who joins an isolated community who try to rid their addiction through prayer. Among the crew involved are Holy Motors cinematographer Yves Cape and Francois Ozon's regular editor Laure Gardette.
---
The Real Estate
Director: Mans Mansson | Countries of Origin: Sweden/UK
The second film of cinematographer turned filmmaker Mans Mansson, The Real Estate concerns the story of a debauched sixty-eight year old inheriting a haunted apartment block in downtown Stockholm. We're not sure what to expect from this film, but if our impressions of it being a hybrid of High Rise and last year's The Square are true, this could be eighty eight minutes of craziness.
---
Touch Me Not
Director: Adina Pintilie | Countries of Origin: Romania/Czech Republic/Germany/Bulgaria/France
Three intertwining journeys of intimacy, this sounds like a potentially erotic debut from filmmaker Adina Pintilie. Apparently, this is a multi-platform art project that will break social taboos and create new perspectives on the viewer. Also, despite it being funded by film companies in the listed countries, it's in English.
---
Transit
Director: Christian Petzold | Countries of Origin: Germany/France
Since posting about the latest from Barbara and Phoenix helmsman Christian Petzold in the previous blog post, we now have an official synopsis of this film. It concerns a man fleeing the Nazi occupation of France and assuming the identity of a recently deceased author before coming across the dead man's wife while stuck in Marseilles.
Having managed to pull out an acclaimed performance from her in Phoenix, it's safe to assume Christian Petzold and Paula Beer could do wonders once more in this upcoming competition entry.
---
Museum
Director: Alonso Ruizpalacios | Country of Origin: Mexico
After taking home the prize for his debut feature Gueros in 2014, Alonso Ruizpalacios teams up with actor Gael Garcia Bernal for a story about a 1985 museum heist.
---
Season of the Devil
Director: Lav Diaz | Country of Origin: Philippines
Not one for short running times, Diaz is back with a new feature, a rock opera-cum-anti-musical no less. By the way, we're still waiting for his Golden Lion winning The Woman Who Left to put in an appearance in UK cinemas.
---
Love independent and foreign language films? Check out the huge collection of DVDs and Blu-Rays on the musicMagpie Store today! We've got 1000s of films at fantastic prices and you'll get FREE delivery with every order too. Why wouldn't you?