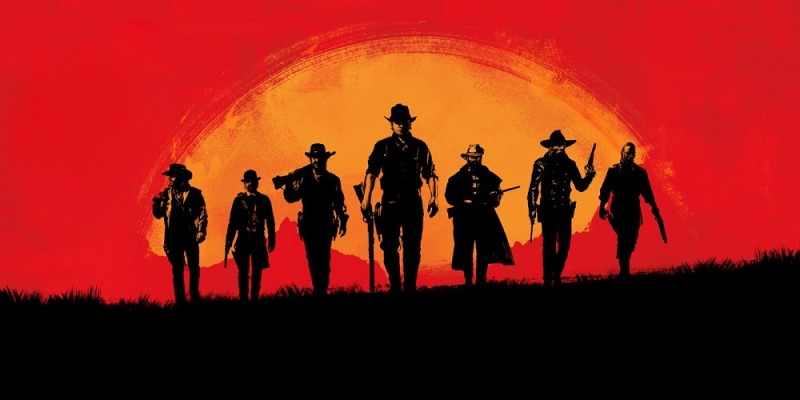 10 video games you need to play this year
2018 is going to be a great year for gaming. Here's what we're looking forward to most!
---
Red Dead Redemption 2
The follow-up to arguably the best game ever made puts you in the boots of Arthur Morgan, a member of the Van Der Linde outlaws, as he fights, robs and generally misbehaves his way through the Wild West.
---
Far Cry 5
Instead of dumping you in some far-off tropical paradise, Far Cry 5 is set in a small US community ruled by evil cult leader Joseph Seed. You play as one of the non-believers and, like previous Far Cry games, have to survive using a mix of guns, traps and ingenuity.
---
God of War
Everyone's favourite ultra-violent mythological beat-em-up returns bigger and better than ever.
You once again play as Kratos (although this time he's accompanied by his son Atreus) as he beats seven bells out of huge baddies in a series of epic battles; the combat has apparently been upgraded significantly with a few cues from Dark Souls too. Count us excited.
---
A Way Out
The latest game from Brothers "" A Tale of Two Sons mastermind Josef Fares casts you and a friend (or a stranger on the internet) as two prisoners trying to escape from a high security facility.
Teamwork is essential, as is a certain level of out-of-the-box thinking. We're expecting plenty of *ahem* good natured disagreements when this launches in March.
---
Skull & Bones
If you loved the naval warfare in Assassin's Creed: Black Flag, you're going to love Skull & Bones.
Ubisoft's latest puts you in command of pirate fleet as you sail the Indian Ocean in hunt of treasure and high seas battles against rival crews. With a full offline campaign and a ton of multiplayer modes, there should be plenty to get your (gold) teeth into.
---
Anthem
It was only a matter of time until a major contender to Destiny's massively multiplayer online space shoot-em-up crown emerged, and Anthem is sure to give Bungie and co some sleepless nights.
Produced by Bioware, the team behind Mass Effect, Anthem sees you play as an explorer who has to travel beyond the walls of one of humanity's few safe havens to gather supplies and take on aliens.
---
Crackdown 3
Microsoft has delayed Crackdown 3 numerous times to tweak it to perfection, but the wait should be worth it.
Like previous games, you play as a futuristic cop who has to destroy criminal gangs by any means necessary. Generally, this means smashing and blowing up anything and everything in sight.
---
Days Gone
We've been spoilt for zombie games over the past few years, but Days Gone promises to be a worthy addition to the genre.
You play as a bounty hunter who drifts through the post-apocalyptic Pacific Northwest fighting the undead (who happen to get stronger at night) and fellow survivors to gather food, resources and generally avoid becoming zombie chow.
---
Detroit: Become Human
Detriot: Become Human, the latest game from Heavy Rain's David Cage, tells the intertwining tale of three self-aware androids through player choices, with the conversation options and actions you choose directly influencing the narrative.
Heavy Rain was a huge hit but Cage's follow-up, Beyond: Two Souls, was hugely polarising. Let's hope Detroit follows the former's lead.
---
Spider-Man
Set in an open-world New York City and based on an original story, Spider-Man is pretty much Spidey's answer to the Arkham series. If it's half as good as the legendary Spider-Man 2, we're in for a treat.
---
Need extra cash to buy new games? Trade in video games with musicMagpie today! Just get an instant price, send your items for FREE and we'll pay you the same day they arrive. Why wouldn't you?