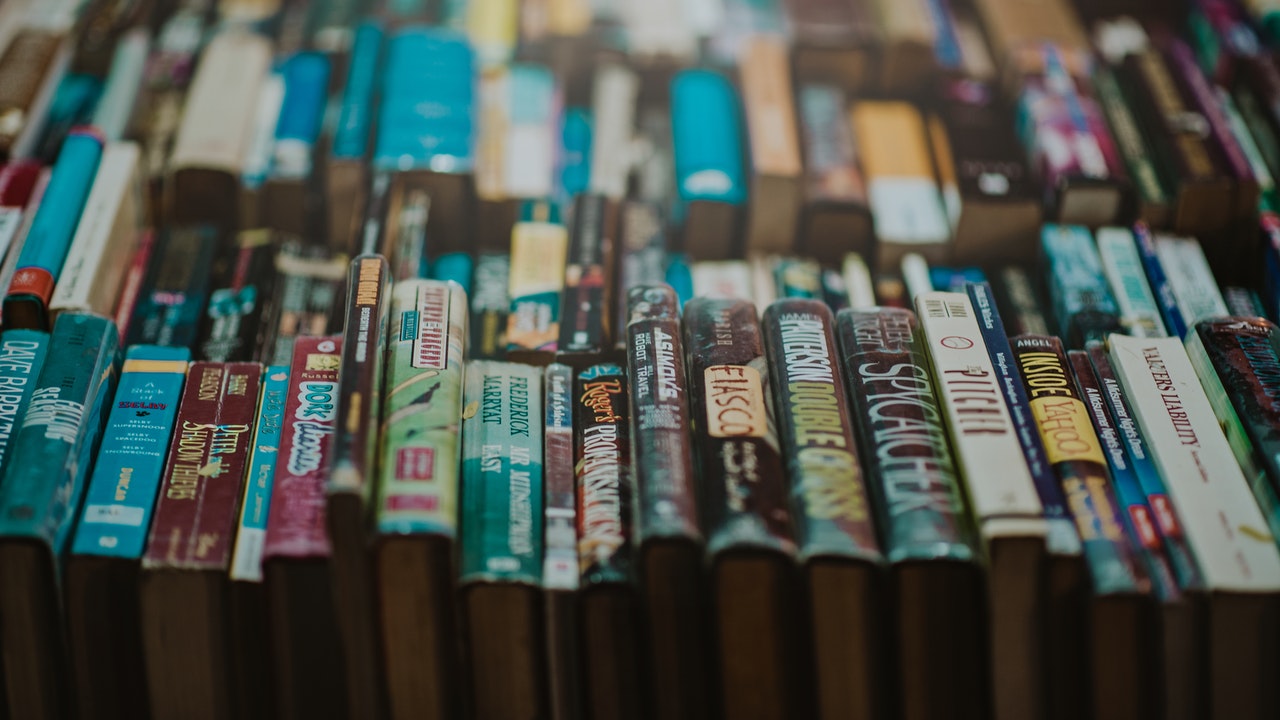 The best-selling books of the last 10 years
In the last 10 years, some of the best-loved books have gone on to grace the silver screen; some have continued or even created a successful franchise, and one gave us a glimpse into the life of a man who helped shape football into what it is today. We've put together a list of the best-selling books of the last 10 years, so dive in!
---
2008
The Tales of Beedle the Bard – J.K. Rowling
What was initial meant to be a limited-edition work of only seven copies, ended up being published for the general public, with proceeds going to charity. The novel is mentioned in the last instalment of the Harry Potter series, Harry Potter and the Deathly Hallows, as a book that Hermoine is given by Dumbledore. It contains a collection of stories, including The Tale of the Three Brothers, which is shared in the Deathly Hallows. The Tale of the Three Brothers has been inspired by Geoffrey Chaucer's The Pardoner's Tale; and fictional character Beedle the Bard was born in Yorkshire in the 15th Century. The Harry Potter series just keeps on giving!
---
2009
The Lost Symbol – Dan Brown
Dan Brown catapulted into literary fame six years previously with The Da Vinci Code, so it's no surprise his novel The Lost Symbol flew off the shelves. It sold one million copies in hardback and e-book versions, making it the fastest selling adult novel in history. It follows on from Angels and Demons and The Da Vinci Code, with Robert Langdon thrust into saving his kidnapped mentor Peter Solomon.
---
2010
The Girl Who Kicked the Hornet's Nest – Stieg Larsson
The third instalment of Stieg Larsson's Millennium series – published after his death – was hugely popular in 2011. This is the same year the first instalment of the film series, starring Rooney Mara, was released. The novel directly follows on from The Girl Who Played with Fire; Lisbeth Salander is in hospital after she is shot three times. The film was originally published in Swedish, and is one of the most popular translated novels ever.
---
2011
One Day – David Nicholls
David Nicholls' novel was actually published two years previously, but shot back into the Best Seller lists as the adaptation was released. The novel covers the lives of two protagonists – Dexter and Emma – on 15 July for 20 years. We see their friendship begin, personal struggles of the two and the eventual breakdown of the friendship. Other relationships come into play before these two end up together.
---
2012
Fifty Shades of Grey – E.L. James
This series became somewhat of a phenomenon. Its adult themes and considerably dreamy star in Christian Grey saw plenty flock to purchase their copy. It spurred on the creation of Fifty Shades Darker and Fifty Shades Freed; followed by a novel written from Christian Grey's point of view. As the phenomenon train kept on rolling, a motion picture franchise too was born. Fifty Shades of Grey was released in 2015, starring Jamie Dornan and Dakota Johnson. On the flip side, it's brought us plenty of parodies too!
---
2013
My Autobiography – Alex Ferguson
Sir Alex Ferguson is no stranger to the autobiography game, having released Managing My Life, which covered up until 2000. My Autobiography picks up where Managing My Life leaves off, looking into some of the biggest issues faced by Manchester United during his time as manager. No stone is left unturned; his relationship with Arsène Wenger, how things turned sour with Roy Keane and how difficult he found the media in his later years. A great insight for Manchester United fans – or football fans in general – to see the human side of the hairdryer-treatment giving figurehead of one of the biggest clubs in the world.
---
2014
The Fault in Our Stars – John Green
John Green's beloved novel was hugely popular in 2014 – which may be down to the adaptation being released. In The Fault in Our Stars, we meet Hazel, a 16 year old cancer sufferer who attends a support group. The group is where she meets Augustus Waters, who ends up having a profound effect on her. Both the novel and adaptation were well received critically, with the film grossing more than $307 million worldwide.
---
2015
The Girl on the Train – Paula Hawkins
In 2015, The Girl on the Train by Paula Hawkins became the fastest-selling adult hardcover novel in history – and just like many others in this list, was adapted into a feature film. It tells a first-person narrative from the point of view of three women, who become intermingled through one man. Rachel spirals into heavy drinking after her husband Tom leaves her for Anna. Rachel longs for the life her former neighbour Megan has, although she's unaware of how unhappy Megan truly is. Rachel's struggle to move on helps her unearth a dark secret. The novel had sold over one million copies within two months of its release.
---
2016
Harry Potter and the Cursed Child – Jack Thorne
The story, written as a script rather than a novel, looks at the lives of Harry Potter and his friends 19 years later. Harry is now a father to three children, and his son Albus heading to Hogwarts School of Witchcraft and Wizardry. He attends along with Rose Granger-Weasley and Scorpius Malfoy; but their experience is far removed from that of their parents. Although not written by J.K Rowling, much excitement grew around the play, with plenty of Harry Potter fans desperate to add to their collection.
---
2017
Sapiens: A Brief History of Humankind – Yuval Noah Harari
Whilst its difficult to document the evolution of man within a few hundred pages, Sapiens: A Brief History of Mankind covers the topic in a thought-provoking fashion which is why so many people bought the book. It looks at the agricultural revolution, and takes what we know to be everyday life as something of fiction. How society has evolved is maybe not something we think about in day-to-day life yet this work gives us a chance to indulge in history. It's gripped thousands and was critically acclaimed upon release.
---
Haven't had a chance to read these modern classics yet? Get them at musicMagpie Store! With FREE delivery, why wouldn't you?