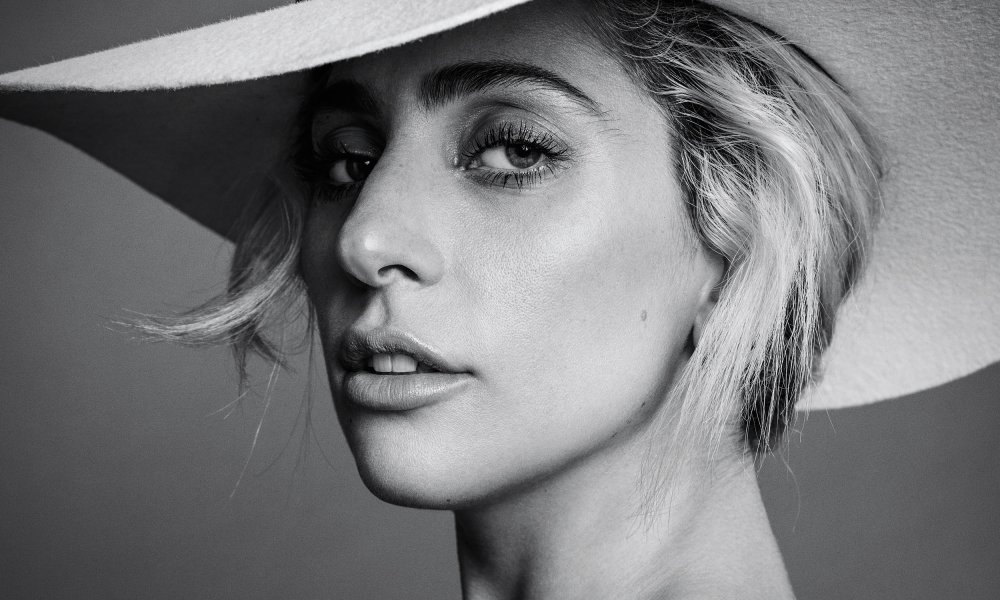 15 female acts that shook the world of music
The world of music has been graced with more than a few trailblazing women over the years. Women that aren't afraid to be themselves, aren't afraid to try something new and stand up for what they believe in. We've pulled together 15 awe-inspiring female acts who shook the music world and took it by storm.
---
Madonna
Madonna Ciccone paved the way for many of the amazing female artists we love today. She has evolved with the times, but when she broke out in the 80s she turned heads and grabbed attention. Her lyrics were hard hitting, and she didn't shy away from speaking out on controversial issues. Madonna has had immense success, with singles like Holiday, Like a Virgin, Like a Prayer and Ray of Light. She's changed popular culture and certainly fits the bill of an icon. Selling more than 300 million albums has made Madonna the best-selling female recording artist of all-time.
---
Adele
Adele broke the mould in the music world for being herself unapologetically. She's not a processed pop star "" she's honest, different and insanely talented. Her debut album 19 was nominated for the Mercury Prize; at the 51st Grammy Awards, Adele bagged the Best New Artist award as well as Best Female Pop Vocal Performance for Chasing Pavements. She blew us away with follow-up 21, topping the charts in more than 30 countries to become one of the best-selling albums of the last decade. Third album 25 became the fastest-selling album of all time in the UK, and in the US first day sales showed it sold roughly 1,000 copies per minute.
---
Missy Elliott
The rap industry is incredibly male-dominated, but Missy Elliott broke out and made her own mark. Back in the 1990s, Missy Elliott and Timbaland worked their way up through features and big producing gigs, notably for Aaliyah. Her album Miss E"¦ So Addictive in 2001 would firmly solidify her status as R&B royalty. It bore hit tracks 4 My People, Get Ur Freak On and One Minute Man. She's worked with a whole heap of artists but has an impressive back catalogue of her own; Misdemeanor has four Grammys to her name and is the best-selling female rap artist in Nielsen Music history.
---
Dolly Parton
Ms. Parton is a musical institution. She's had an incredible career spanning more than 50 years and over 40 albums as well as a programme dedicated to getting children to read and her own theme park. Dolly Parton has helped bring country further into the mainstream with hits like I Will Always Love You, 9 to 5 and Jolene. Parton is the most honoured female country performer of all time, is one of only seven female artists to win the Country Music Association's Entertainer of the Year Award and was inducted in the Country Music Hall of Fame in 1999.
---
Billie Holiday
Billie Holiday is best-known for Strange Fruit; an emotional track based on a poem about lynching. Although producers found the subject matter too sensitive, Holiday stuck by it and the song was inducted into the Grammy Hall of Fame in 1978. It has been covered by some amazing artists including Nina Simone, Jeff Buckley and UB40. Her single God Bless the Child would go on to sell over a million copies. Holiday made a number of television appearances before her untimely death at 44. Holiday had a huge influence on American music "" and continues to do so today.
---
Kate Bush
From the beginning of her career, Kate Bush made sure she called the shots. When her record company wanted James and the Cold Gun as the lead single from her debut album, she put her foot down and insisted it was Wuthering Heights – which went on to be the first self-penned number one by a woman. The public fell in love with her eclectic style and Bush's success would continue with the likes of Running Up That Hill and Hounds of Love. The love of her fans has not wavered; in 2014 her 22 shows at London's Hammersmith Apollo sold out in 15 minutes. Bush has influenced a wide range of musicians including Regina Spektor, Stevie Nicks and Erasure.
---
The Spice Girls
This all-female group dominated music in the 90s. Each of the Spice Girls had their own identity, making them appealing to all kinds of girls (and grown-ups alike). Their music was catchy, and debut single Wannabe had a strong friendship-focussed message. They released their own feature film, had their own dolls, books, drinks campaigns, branded cameras "" just about anything you can think of used the Spice Girls image and brand. They've sold over 85 million records worldwide and have received the BRIT Award for Outstanding Contribution to the British Music Industry.
---
Annie Lennox
Annie Lennox's androgynous style, soulful voice and shock of blonde hair made people take notice in the 1980s. Along with Dave Stewart, their group Eurythmics created some of the most notable and best-loved songs of the decade "" Sweet Dreams (Are Made of This), There Must Be an Angel (Playing with My Heart) and Love is a Stranger to name a few. In the 1990s, Lennox spread her wings and began recording as a solo artist. To date, she has released six solo studio albums and one compilation album; she's won four Ivor Novello Awards, 11 Grammy Awards and eight BRIT Awards.
---
Lady Gaga
Stefani Germanotta is one of the most creative women in music today, and of the last ten years. Her Haus of Gaga pieces got people talking, she topped the charts across the world and sold out tours of immense capacities. Gaga is one of the best-selling music artists of all time, having sold 27 million albums and 146 million singles. Germanotta has been an advocate for the LGBT community; her track Born This Way portrayed an important message to stay true to yourself no matter what your gender, orientation, race. Her eye-catching outfits and continuously reinvented music has helped to shape pop culture; and plenty of artists have taken inspiration from her.
---
Cardi B
Belcalis Almanzar burst onto the music scene last year and she shows no sign of slowing down. Cardi B built a fan base through social media from 2013, creating short videos showcasing her to-the-point, no filter personality. She dropped single Bodak Yellow in the summer of 2017 which would top the Billboard chart "" making Cardi the first female solo rapper to do so since Lauryn Hill's Doo Wop (That Thing) 19 years previously. She became the first female rapper to have her first three entries in the top 10 of the Hot 100, with the other entries being collaborations No Limit and MotorSport. Keep your eyes peeled for her debut album, due to be released in April.
---
Björk
Arguably one of Iceland's biggest treasures, Björk has always been an innovator. She started out with her band The Sugarcubes, who were dubbed "the biggest rock band to emerge from Iceland" by Rolling Stone. She forged a solo career which has been nothing short of an eclectic ride. Her first album Debut was well received in 1993, going platinum in the US and named NME's album of the year. The following year she would be named Best International Female and Best International Newcomer at the BRIT Awards. Her style and music are difficult to define "" she crosses many boundaries and genres to create something that is simply Björk.
---
Aretha Franklin
The Queen of Soul and a GMA Gospel Music Hall of Famer; there aren't enough superlatives in the world for Ms Aretha Franklin. Her cover of Otis Redding's Respect is cited as a civil rights and feminist anthem. She's won 18 Grammys, including the Lifetime Achievement Award in 1994, and sold more than 75 million records. She had more than 100 charted singles with a career spanning more than 50 years. In 1979, Aretha received a star on the Hollywood walk of Fame and in 1987 was inducted into the Rock and Roll Hall of Fame, becoming the first female performer to be inducted.
---
Lauryn Hill
Lauryn Hill first entered the music world as part of the group, Fugees, alongside Wyclef Jean and Pras Michel in the 1990s. Their second album The Score, grabbed the top spot on both the Billboard 200 and the Top R&B/Hip Hop Albums chart and would go on to win the Grammy Award for Best Rap Album in 1996. After Fugees went their separate ways, Ms. Hill released one of the most critically acclaimed albums of the decade. The Miseducation of Lauryn Hill dropped in 1998, breaking a record for first-week sales by a female artist with 422,624 copies sold. Hill would go on to be nominated for 10 awards at the 41st Grammy Awards, taking home five of them.
---
Sinead O'Connor
Sinead O'Connor's unconventional image truly struck a chord. Throughout her career, O'Connor has had a shaved head as an assertion against traditional views of women. Her single Nothing Compares 2 U, a rearrangement of a Prince song, is one of the defining tracks of the 1990s. The music video was simple and poignant; the tear rolling down Sinead's cheek would be much talked about. O'Connor continued creating music throughout her personal struggles; her last album release was 2014's Meteor Choice Music Prize nominated I'm Not Bossy, I'm the Boss.
---
Expand your music collection with the works of these innovative females! At musicMagpie, you'll receive FREE postage on your order. Why wouldn't you?