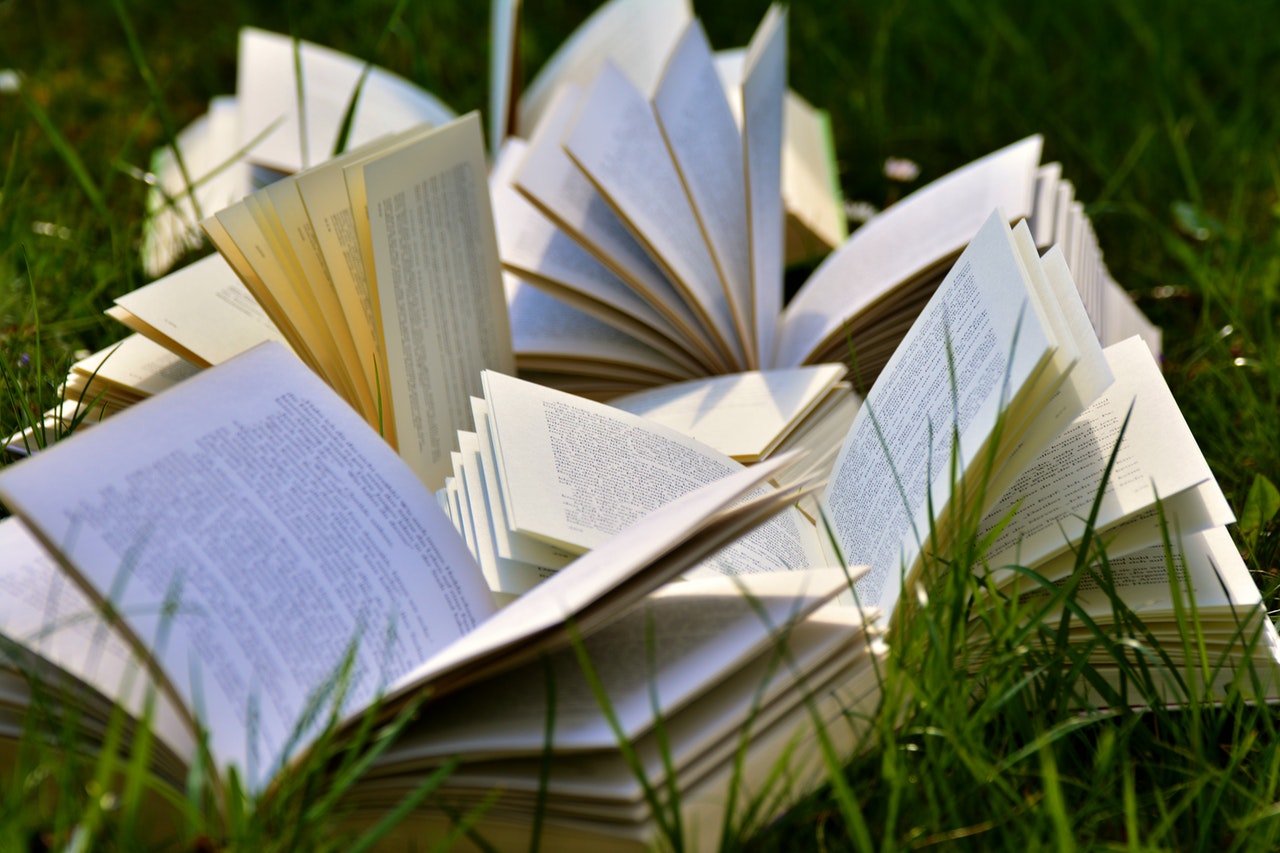 10 essential children's books
It's hard to find the perfect story for bedtime. Now, you don't have to! We've put together a list of some of the best children's books so you don't have to scramble to find a story for your little ones!
The Little Prince
Originally published as Le Petit Prince, Antoine de Saint-Exupéry's novella is one of the best-loved works for children of the 20th century and is one of the most-translated books in the world.  The narrator crash lands in a desert, meeting a small boy who asks him to draw a sheep. From there, they strike up a number of conversations, with the Little Prince explaining his travels from asteroid to asteroid. The Prince has a precious rose on his planet that he returns to care for.
---
Charlotte's Web
E.B. White's heart-warming tale has featured on a number of best book lists over the years. We meet Wilbur, a piglet that has been saved from slaughter as he's the runt and is nurtured by a little girl named Fern. Wilbur is later sold to Fern's uncle but struggles to make friends in the barnyard; except a spider named Charlotte. Charlotte devises a plan to save Wilbur's life, which is successful, but unfortunately Charlotte doesn't survive.
---
Charlie and the Chocolate Factory
Roald Dahl has an immense body of work to be enjoyed, but a particular favourite is Charlie and the Chocolate Factory. In it, we meet Charlie Bucket, who is living in poverty with his parents and grandparents in a tiny house. Charlie learns of Willy Wonka through his grandfather, as Wonka's factory has been closed due to recipes being stolen. Willy Wonka opens his factory up to five children who win golden tickets hidden in Wonka Bars. Charlie is one – and by the end of the tour, is the only one who hasn't been ejected. Charlie inherits the factory, moving in with his family.
---
Elmer the Patchwork Elephant
Elmer the Patchwork Elephant is a brilliant story for a number of reasons. Mainly, the protagonist is an elephant, which is probably the best animal there is, and because it teaches us that being different is what makes us who we are. Elmer has a colourful patchwork body and he loves to make jokes. He paints his body grey in order to fit in but his friends don't recognise or accept him. When his true colours are revealed, Elmer is assured his friends love him because of his differences.
---
Curious George
A story so well-known it became a TV series and a Hollywood film, Margret and H.A Rey's story of a mischievous little monkey is a must-read. George is taken by a man in a yellow hat, as his curiosity leads him to the hat that's been left as a trap. They travel to America where it's intended George will be put into a zoo – his curiosity lands him in trouble and he even ends up getting arrested. You can't help but fall in love with this cheeky little monkey!
---
The Gruffalo
The beloved tale of The Gruffalo has sold more than 13 million copies and has been translated into Chinese, Dutch and Maori versions. In Julia Donaldson's story, a mouse walking through a forest fends off a snake, fox and an owl; all of which have intentions of eating him, by explaining he's on his way to meet a Gruffalo. A Gruffalo is half grizzly bear, half buffalo whose favourite food just happens to be whichever animal is bothering the mouse. Little does the mouse know, he's about to meet the animal he invented.
---
The Tiger Who Came to Tea
The title is kind of a giveaway. The story begins with a little girl named Sophie and her mummy having afternoon tea, when there's a knock at the door. A tiger has arrived and asks if he can join them, to which they agree. Being a tiger, he's pretty hungry – he's polite, but when offered food, he eats literally everything in their house. Sophie and her mum buy more food and ensure they have a tin of tiger food, but the tiger does not return. It's been a firm favourite for 50 years and is essential reading for little ones!
---
The Velveteen Rabbit
The sweet tale of The Velveteen Rabbit was first published in 1922 and has been a firm children's favourite since. It was the first children's book by Margery Williams; it tells the tale of a stuffed rabbit who is given as a Christmas present to a young boy. As the boy has plenty of other toys, the rabbit is forgotten about until the boy's nana gives him the rabbit to sleep with. The rabbit soon becomes the favourite toy but the boy sees him as real. When the boy becomes ill with scarlet fever, the rabbit is by his side as he recovers but the doctor orders that all the boy's toys be burnt – he is saved and becomes a real rabbit.
---
Just So Stories
Dating back to the early 20th century, Rudyard Kipling's Just So Stories were originally bedtime stories for his eldest child, Josephine. She was particular about the kinds of stories she liked to hear; they had to be "just so" or she would complain. This meant they had to be told using her own vocabulary. The stories would explain how animals came to be distinctive, such as 'How the Camel Got His Hump' and 'How the Leopard Got His Spots'.
---
The Wind in the Willows
Kenneth Grahame's novel introduces us to the adventures of Mole, Rat, Badger, Toad and their friends. It opens with Mole, who is spring cleaning but becomes bored, so he sets off and meets Rat. They become friends immediately, but their relationship with Toad creates problems. Toad is jailed when he steals a car and is at risk of losing his house. The animals rally together and Toad turns over a new leaf.
We hope this gives you some inspiration for your next story time with your little one! Don't have these on your shelf? Get them from musicMagpie Store, with FREE delivery!