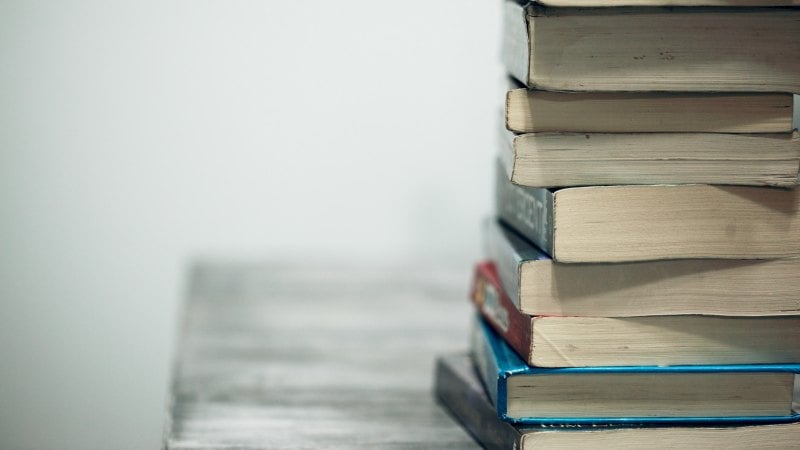 6 simple ways to save money on textbooks
Textbooks are a essential university purchase but they can be extremely expensive. Luckily, our friends from Save the Student are here to help you save with six amazing tips!
---
1. Don't buy everything on the reading list
Buying books can make a serious dent in your Student Loan "" but it's not as painful as ending the year realising you didn't need them all! Try to get recommendations from students who've already done a module or course about which titles you'll use the most. Keep an eye on sales lists as well: if everyone dumps their copy of Data Visualisation for Super Nerds asap, it may not be that good a read.
---
2. Buy (and sell) secondhand
With books setting students back around £30/month, compulsory reading isn't cheap. Keeping an eye on ways to make money can help claw the cost back.
Buying pre-read keeps costs down from the start: check local charity shops, second-hand stores, or the sales shelf in high street retailers. Looking online expands your reach, especially if you need particular editions "" just compare prices and condition across different sites, as it's easy to pay over the odds.
Whether you buy brand new or pre-loved, keep in mind you'll have to get rid at some point "" so condition is key. Avoid buying really tatty or defaced copies, and look after the ones you do buy: you'll make more when it's time to sell them.
Keep an eye on publication dates, too. Some technical books are regularly updated, so buying a cheaper but dated copy might lack new info, and could make it harder to sell later on.
---
3. Beg, borrow or photocopy
Don't just clock the title when you get reading lists: if you only need a few pages or couple of chapters, borrow the book from another student or photocopy the bits you need.
Next hit the library, but be realistic: getting the book you want (or keeping hold of it once it's recalled) can be tricky during peak demand. Try to finish your reading the week before a topic comes up, and don't leave essays until the last minute!
Don't overlook local libraries, either. While you may need to pay a couple of quid to order a specialist title, don't just assume yours isn't in stock "" chances are another student may already have put in a request.
Heads-up: late fees or running out of reading time will have you kicking yourself. Make a reading schedule and set phone reminders for due dates "" then stick to both.
---
4. Read for free
Scoring free books can be done, though it takes patience and luck, and works best on digital editions.
Definitely worth a snoop: Google Books. While you always can't view the whole book online, you may be able to see enough to reference the pages or chapter on your reading list.
Project Gutenberg has around 60,000 books to read online or to download, though it's best for classic and out-of-print titles as they only cover public domain works.
Finding print titles for free is harder. You might find the titles you need listed as giveaways on Freecycle or Gumtree, though this is where the luck comes in!
---
5. Club together or share books
Sharing the cost of books can save a small fortune, but you'll need a plan if you're to avoid arguments and seething resentment. Firstly, sharing won't work for core texts (the ones you always need on hand, or might want to scribble on or stick notes in). For everything else, split up the reading list so you're not doubling up on texts, then work out who gets what book when.
Want to bubble-wrap the process? Try to co-opt students doing your modules earlier or later in the year to avoid scrapping over reading rights.
---
6. Get a bigger discount on new books
Buying from campus book stores, and using your student discount everywhere else, means never having to pay full-price for reading material. There are a couple of other tactics worth trying!
If your tutor's own books "˜just happen' to be on the reading list, ask if they'll order cost-price or discounted author copies for you straight from their publisher. Alternatively, round-up other students on your course and form a book club "" then ask if local book shops can do you a bigger discount for buying copies in bulk.
However you get on, compare prices and discounts across a few stores. A 10% discount won't feel like a steal if you could have paid half price without a discount somewhere else. Always do the legwork up front if you're serious about keeping costs as low as possible.
---
Need a little extra cash before next term? Sell your textbooks for cash using musicMagpie's books recycling service! Just get an instant price, send them for FREE and we'll pay you the same day they arrive. You can sell Mobile Phones, Tech, CDs, DVDs and Games at the same time too. Why wouldn't you?