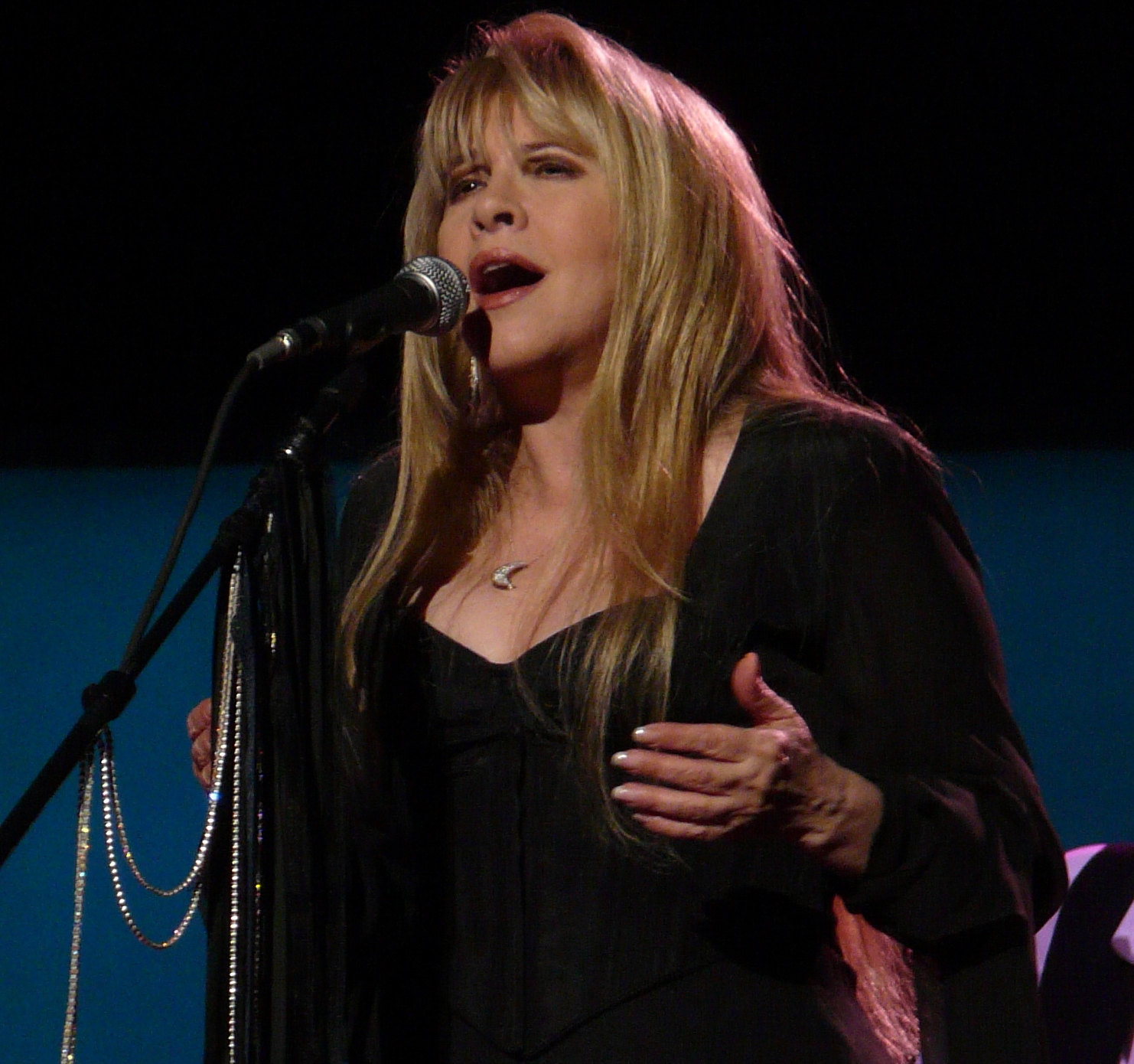 The Essential Stevie Nicks
Stevie Nicks, one of the most majestic performers to ever grace the musical world, celebrated her 70th birthday last Saturday! In order to celebrate her milestone properly, we've pulled together some of her best works – both as a solo artist and with Fleetwood Mac.
---
Landslide
Stevie Nicks wrote the song Landslide when she was torn between continuing her music career and going back to school. Her father convinced her studying was her best option; luckily, Stevie took the other path. It featured on 1975 album Fleetwood Mac and has become one of the band's best-known songs ever. It's been covered a whole heap of times – it featured on the hit TV show Glee, Dixie Chicks have a version as do Smashing Pumpkins.
---
Rhiannon
Released as a single in 1976, Rhiannon featured on the album Fleetwood Mac. It was written by Nicks after she was inspired by the novel Triad by Mary Bartlet Leader – focused on a woman named Branwen who is possessed by a witch named Rhiannon. This is why Nicks would sometimes say "this song is about an old Welsh witch" in live performances. Back in 2010, Taylor Swift performed the track with Nicks at the Grammy Awards.
---
Edge of Seventeen
Arguably Stevie's biggest solo track, from her debut album Bella Donna, got its title through a miscommunication. Nicks was speaking to Tom Petty's first wife Jane about their meeting, which Jane told her was "at the age of 17" – her thick Southern accent lead her to believe she said "edge of seventeen". The track, released in 1982, was going to be about Petty and Jane but she was inspired by the death of her uncle and John Lennon. Twenty years later, the song was given a new lease of life when it was sampled by Destiny's Child for their number one single Bootylicious.
---
Dreams
Stevie Nicks penned the track Dreams during one of the most difficult times in the band personally, but as we all know, this is when their finest music was created. Lindsey Buckingham and Stevie Nicks ended their relationship, Christine and John McVie were separating and Mick Fleetwood was getting divorced. Nicks wasn't required in the main studio so she went off on her own and put Dreams together within 10 minutes. The rest of the band weren't sold on the track but Stevie convinced them to record it – luckily for us!
---
Stop Draggin' My Heart Around
The first single taken from Bella Donna is the only album track that wasn't written or co-written by Stevie Nicks. Her long-time friend Tom Petty wrote the song with Mike Campbell as a Tom Petty and the Heartbreakers song. The track is about a woman who is weighed down by relationships and has been a mainstay in Nicks's live performances. Nicks performed the track in London with Petty in July 2017 which would be their last together before Petty's death that October.
---
Stand Back
Taken from her second debut album, The Wild Heart, Stand Back was released as the lead single and broke the Top 10 on the Billboard Hot 100. The track was written on the day she married Kim Anderson, recording the track in the honeymoon suite that night. She was inspired by Prince's Little Red Corvette and called him up to explain how she wrote the melody. Prince came that night to play synthesizers but is uncredited on the album. The song has featured in Fleetwood Mac sets for over 30 years.
---
Rooms on Fire
Single Rooms on Fire was released from Stevie's fourth solo album, The Other Side of the Mirror, in 1989. It gave Nicks her first ever Top 40 UK single and topped the US Mainstream Rock chart. The song is about a girl who will never be married or have children which Nicks hinted was autobiographical at the time despite the fact she had a short-lived marriage to Kim Anderson six years prior.
---
Planets of the Universe
Taken from album Trouble in Shangri-La, Planets of the Universe was released in 2001, her first solo album since 1994's Street Angel. The song was first recorded way back in 1977, as a demo during the sessions for Rumours. The song would go on to earn Nicks a Grammy Award nomination for Best Female Rock Vocal Performance, losing out to Lucinda Williams for Get Right with God.
---
Go Your Own Way
The single Go Your Own Way from Rumours was written by Lindsey Buckingham about his tumultuous relationship with Miss Stevie Nicks. The members of the band weren't in good places and Buckingham took his frustration at his situation with Nicks out in the song. The single was released as a marketing ploy – to get a track out by Christmas ahead of the album being released in February 1977. It worked and pre-orders for the album reached 800,000 copies before release which was the biggest advance sale in Warner Brothers' history at the time. Stevie did have an issue with the line "Packing up, shacking up's all you want to do" as she felt Buckingham was punishing her for leaving him.
---
The Chain
Another track from the incredible Rumours (we realise there is a theme but they're all important), The Chain was seen as the one of the most emotive tracks the band made. Each member took a piece of other tracks they had worked on prior and brought them together to create on of their most recognisable tracks ever. Christine McVie's early project called Keep Me There was reused as was the intro from Lola (My Love) which featured on Buckingham Nicks.
---
Time to invest in some Stevie Nicks classics? Look no further than musicMagpie Store! Buy CDs for as little as £1.09 with FREE delivery!