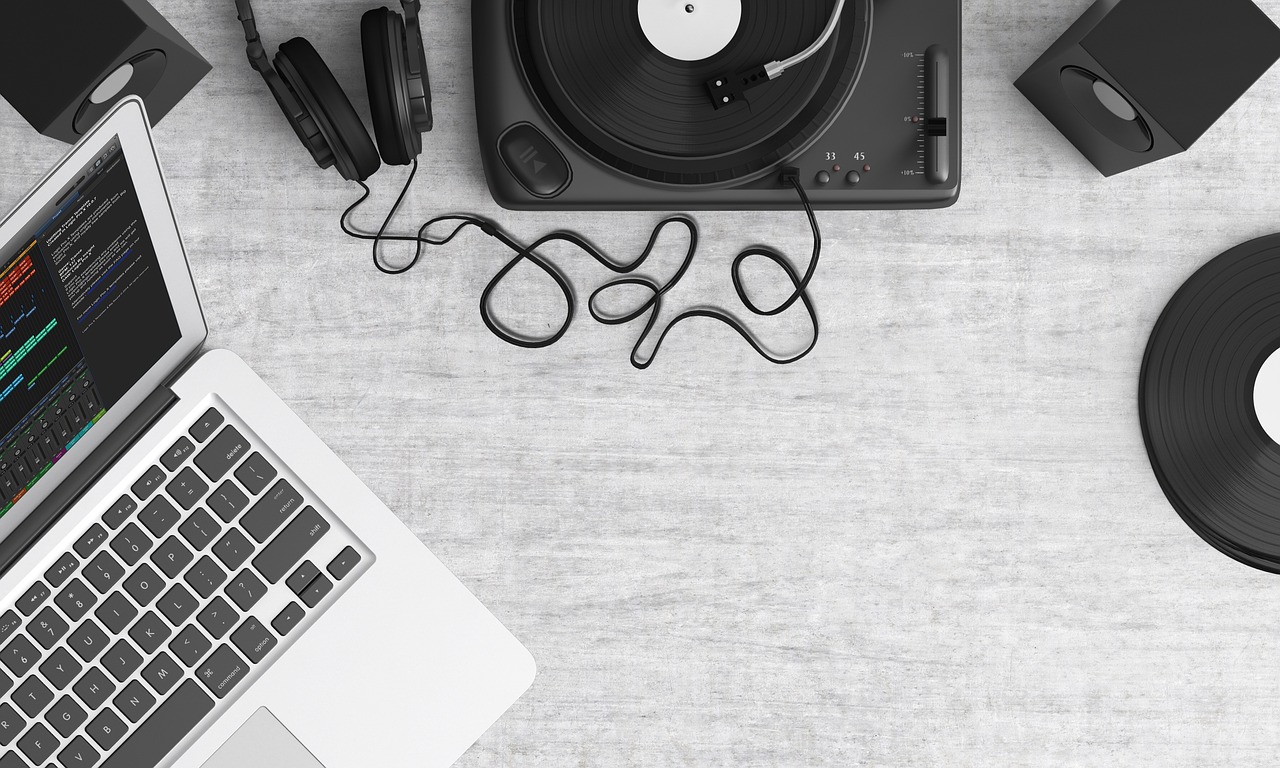 Tech references in music
If you listen closely to the lyrics of your favourite songs, you might notice some extravagant purchases being mentioned. They might mention their excessive income or their beloved car but what we've noticed is more and more artist like to name-drop their favourite electrical item. We've listened to some tracks, crunched a few numbers and pulled together the most popular tech-focused words used in music!
---
Cell Phone
A term that's used across the water but the popularity of this reference probably won't surprise you. The most referenced type of tech item we found was the trusty cell phone; whilst we opt for the simplified term 'phone' or 'mobile phone', cell phone helps to keep this specific. For the most part, artists tend to be general about their phones – maybe to avoid their tracks ageing terribly. I mean, not many of us still have Blackberry phones, Sidekicks or Motorola RAZRs, as much as we would like to. Of more than 1000 references we found, 'cell phone' accounted for nearly half of them.
Key lyric: "You used to call me on my cell phone / Late night, when you need my love"
Drake – Hotline Bling
---
iPhone
Following closely behind cell phone is the device that helped make Apple the company it is today – the iPhone. The flagship device has been around for 10 years, selling more than a billion phones since its launch in 2007. Initially a bit of a status symbol, the iPhone has become a more accessible item for most and it referenced more than 200 times as per our research. For the most part, the reference used in lyrics is just the term iPhone, but others have decided to name-drop a specific model. Stalley talked about his iPhone 6 being fully charged on Everything a Dope Boy Ever Wanted whereas Bugzy Malone had the older iPhone 5 on track Walk With Me. With these devices here to stay, expect these name-drops to keep on coming!
Key lyric: "See your iPhone camera flashin' / Please step back, it's my style you're crampin'."
Jax Jones ft. RAYE – You Don't Know Me  
---
Nintendo
Before the PS4 and Xbox One consoles, Nintendo was reigned supreme. For retro gamers, it still is king! Whether it's a Nintendo 64 or a Game Boy, a whole heap of artists liked to drop this into their tracks. Our ears picked up more than 170 references to the gaming giant, which isn't too far behind the iPhone. Quite a few rappers have confessed their love for Nintendo; and although it may not be the most popular reference, we've seen it mentioned within the last year. It's a nostalgic one which is why we love it!
Key lyric: "Super Nintendo, Sega Genesis / When I was dead broke, man, I couldn't picture this"
Notorious B.I.G – Juicy
---
PlayStation
Moving forward, PlayStation is definitely the console of choice for artists now-a-days. It's got around 40 fewer mentions to its name, but outnumbers Xbox which is what it's all about, right? The PlayStation Loyal is not exclusive to one genre but credit must be given to Three 6 Mafia who named a song after the console. Eiffel 65 also kind of dedicate track My Console to the trusty PlayStation. Not heard it? That's okay – no one has heard any Eiffel 65 song aside from Blue (Da Ba Dee).
Key lyric: "So please do not try to run game on me (I'm not a PlayStation), Please do not try to run game on me (I'm not a 360)"
Migos – Freak No More
---
iPod
Once again, Apple's product gets a good few mentions by artists over the years. We get it, the iPod was life-changing when it came out – housing thousands of songs in one little place that you can carry around with you. Well, artists have paid homage to it over and over again with over 100 references in song. It's quite a possessive thing; with plenty of songs mention 'my iPod' or 'your iPod' alongside interest into what's on someone else's device. We all judge our friend's music taste, so it's obviously best to document this lyrically.
Key lyric: "Shawty's like a melody in my head / That I can't keep out, got me singin' like / Na-na-na-na everyday / It's like my iPod stuck on replay"
Iyaz – Replay
---
Xbox
Somewhat trailing behind PlayStation is the Xbox. Z-Ro gave props to the console, by stating "I rather play my Xbox 360" whereas Hot Chip like to spend time with their family; "Brothers, I can play Xbox with my brother / It's not about who won or lost with my brother". With an estimated 134 million consoles sold (of the Xbox, Xbox 360 and Xbox One), this console could continue to feature in songs for years.
Key lyric: "I guess he's an Xbox and I'm more Atari / 'Bout the way you play your game ain't fair"
Forget You – CeeLo Green
---
FaceTime
Okay, not a specific kind of device, but it is one of the iPod, iPad and iPhone's biggest selling points. These references are pretty high too – we counted almost 70 – so it wouldn't be right not to include it! The revolutionary way of having a video conversation from your phone or device has changed how we communicate forever so artists can't help but give a little nod to it. 21 Savage dedicated a whole song to this function on his debut album, Issa Album, as did Lotto Boyzz with 'FaceTime Me'.
Key lyric: "And distance is stress, not what I need / FaceTime's, only I see her face on live feed"
Down for Me – G-Eazy & Carnage ft. 24hrs
---
Samsung
One of the least referenced tech items was Samsung. This might be because it's harder to rhyme with, or casually slip into a song which shows by the fact we counted a mere 15 mentions. Young Money seem fond of this kind of device as both Lil Wayne and Nicki Minaj have referenced it. Arguably Apple's biggest competitor, but when it comes to music, it just doesn't flow well. iPhone won this round.
Key lyric: "I be on your Samsung and your Android / You're 29, unemployed / And I'm just filling up banks like Lloyd"
                                             Pagans – Bugzy Malone
---
Next time you hear to one of your favourite tracks, listen out for a tech reference! Planning on upgrading your phone or tablet? Get your hands on refurbished tech at musicMagpie Store with an amazing 12 month warranty!