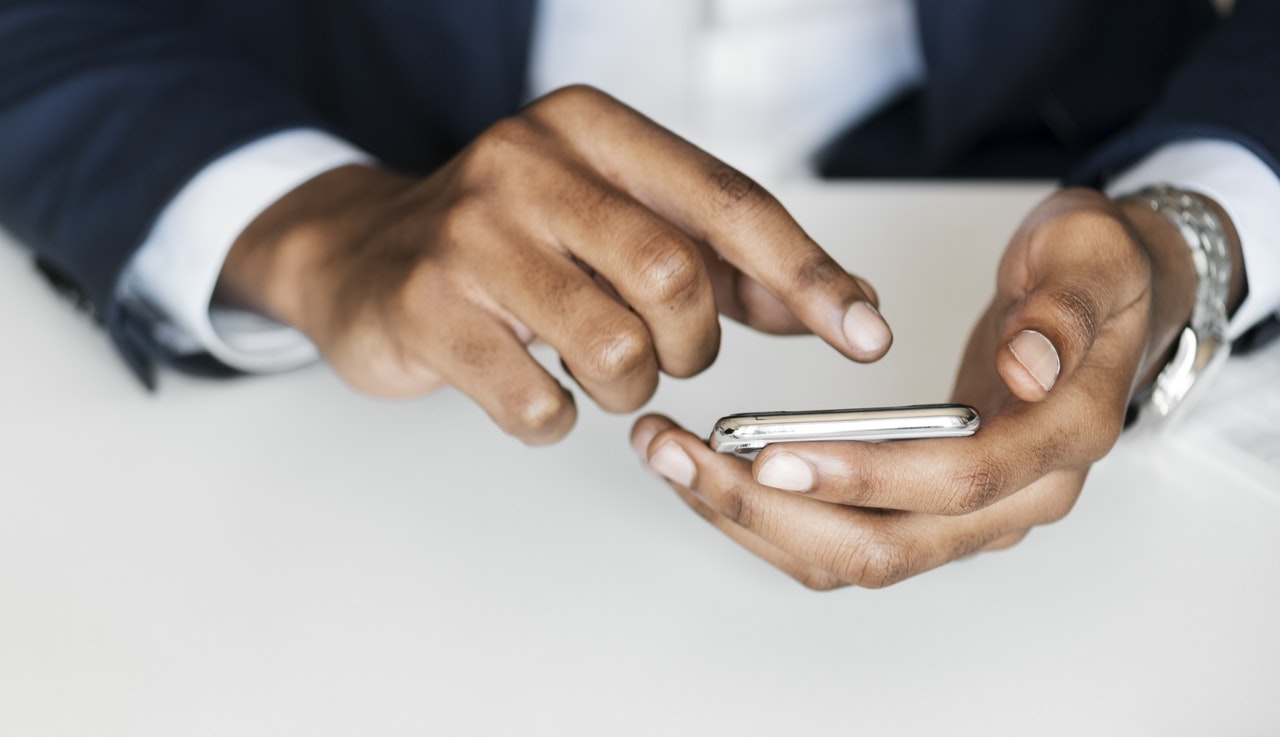 10 of the best games apps to download now
Trying to pass the time on your morning commute is difficult once you've exhausted your Twitter feed and you've seen the same meme for a third time on Facebook. Use your time wisely by downloading some brilliant games to keep your mind and thumbs busy! We've looked at some of the best you can download straight to your device today.
---
Her Story
If you've gotten tangled up in the likes of TV show Making a Murderer, then this is the game for you. In Her Story, you have to look through police files in order to decide if a murder suspect is guilty. You have a database where you can search for specific words to see what has been said over a number of police interviews and crack the code but you can only view short clips, not whole interviews. You have to piece together parts of the puzzle; is there something the suspect has said that makes you think she's guilty? It's addictive but if you're a crime fanatic, it's right up your street.
---
The Silent Age
Saving mankind through time travel may sound ridiculous but it makes for a brilliant game in The Silent Age. The protagonist, Joe, is a pretty average guy. Until, he discovers a wounded old man who warns him of mankind's extinction in the future. The old man created a time travelling device a weapons company with ties to the US Government wants to use in order to squash communism. The company, Archon, begins mass producing the patent but the majority of time pilots never return. Joe must go back to ensure the time pilot doesn't leave in order to change the course of history.
---
Beat Sneak Bandit
Beat Sneak Bandit has been loved for the last few years because it's simple yet pretty addictive. All the clocks in the world have been stolen by Duke Clockface at it's your mission to return them! You have to work our way through guards, obstacles and contraptions in order to do so but you must tap along to the beat to move through each level. It's bright and fun and you'd be surprised how much time you can spend working through this game.
---
Canabalt
The idea behind Canabalt is simple – run for your life. You're sprinting through a monochrome world; jumping through windows, bashing into boxes to get away from the alien invasion behind you. The only thing you can do when you play is jump. The lack of control adds to the anticipation of the game as you power through the black and white pixelated world on your screen. The simplistic element adds to the suspense; you'll be hooked!
---
Linelight
The pull of Linelight is the fact it's an almost peaceful game to play; no harsh colours, no action sequences – just lines. You have to guide a light from the beginning of the puzzle to the end which can unlock another part. As you progress through the game it will become difficult to get around and you may even become trapped. The controls are surprisingly natural for a mobile game so you won't have to waste precious playing time trying to figure it out.
---
Asphalt Xtreme
Asphalt Xtreme is just one game in a line of innovative driving sequences. The backdrop includes some beautiful courses to race around in, controlled by tilting your phone right and left. Boosting your speed and slowing down are simple to follow to; tap on the right for nitrous and left to brake. Win races, buy new vehicles or fix up the one you already have and race to your heart's content!
---
Clash Royale
Clash Royale is the brainchild of Supercell, the people who brought us Clash of Clans. In this game you are ranked by the number of trophies you win through battles. You have to knock enemy kings and princesses from their towers to gain trophies and you can form clans with your friends. The amount of content within the game is staggering and will keep you preoccupied for weeks on end.
---
HQ Trivia
Live action quizzing has never been better! With HQ Trivia, the aim of the game is to answer all 12 questions, which get more difficult as the game progresses, in order to win a stake in the prize money. The quiz takes place at 9pm daily with another show at 3pm on weekdays. You can win a share of the £1,000 prize money during the week or have a go at taking the £8,000 prize fund on the weekend. You have to answer each question within 10 seconds so it really tests your general knowledge. Watch out for the 'savage' questions that wipes out most of its players!
---
PUBG Mobile
PUBG has become one of the most talked about games on the planet along with Fortnite, and now you can play PUBG on the go. PlayerUnknown's Battlegrounds is a multiplayer battle royale game with up to 100 players battling it out at one time. Scavenge for weapons, kill those around you and keep yourself alive. The safe area on your map will get smaller over time so be careful! You can go into the game as a one-man band or you can team up with up to four people.
---
Will Hero
It's cute with brick-style graphics with an evergreen plot; save the princess. You play as little square Will who is set out to be the hero of the day. In order to move past levels, you'll need to arm yourself with whatever weapons you can find like swords and axes. You can also bump obstacles out of the way but try to get as many combinations as you can.
---
They all sound amazing, don't they? To join in on the fun, you'll need a smartphone or a tablet to get playing! Why not upgrade your device with musicMapgie Store? You'll get a 12 month warranty FREE!