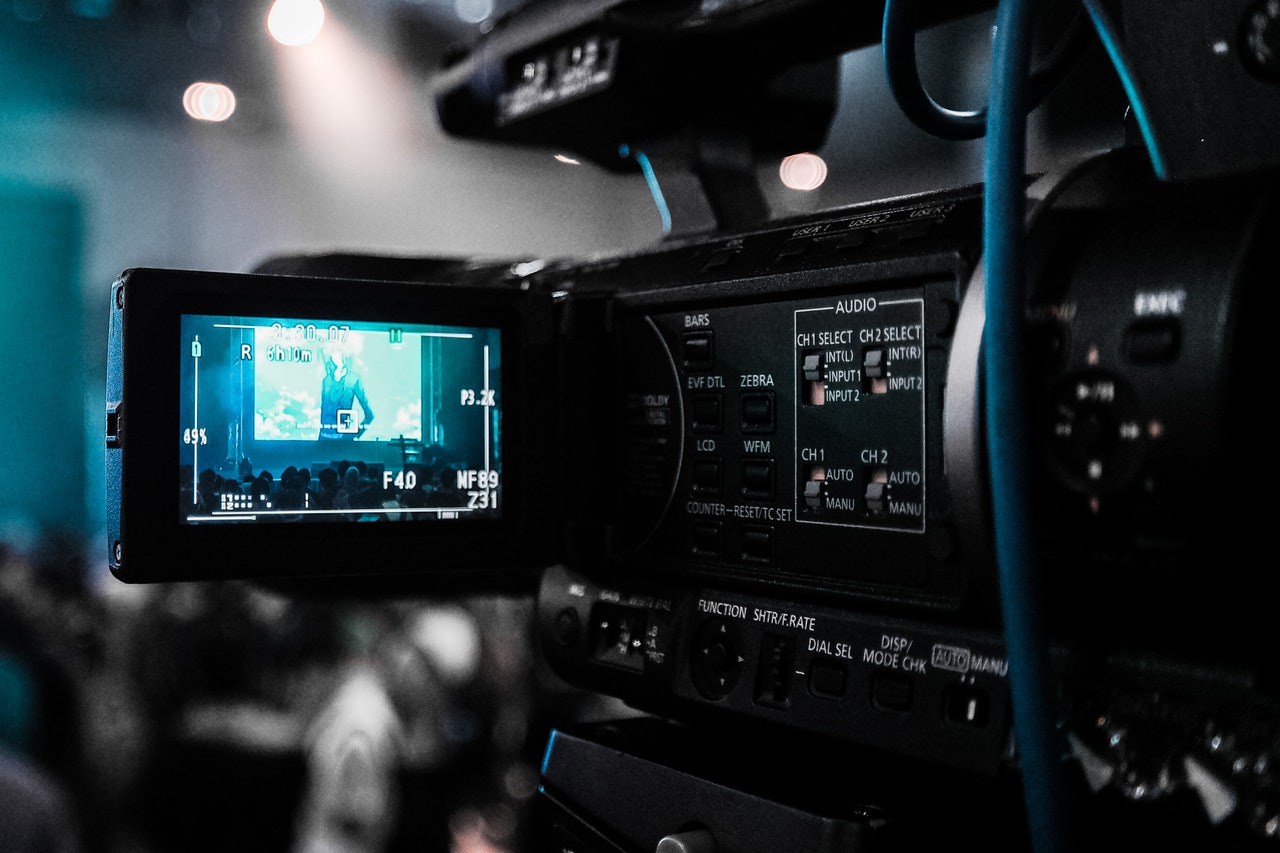 8 of the best music documentaries
Music documentaries have been popular for decades. They can tell us how a band got together, document an important live performance or share more intimate moments of an artist. To celebrate the release of Whitney, we looked at eight of the best music documentaries around!
---
Cobain: Montage of Heck
Nirvana frontman Kurt Cobain is cited as one of the forefathers of the Seattle "˜grunge' scene, as single Smells Like Teen Spirit made the band global stars. The road to getting to that point was not easy for Cobain, who was deeply affected by his parent's divorce as a child. As a teenager, Cobain discovers marijuana and befriends Kris Novoselic who he decides to start a band with.
Montage of Heck may not offer a whole lot of insight into the music Kurt Cobain created as a teen and into adulthood but it pieces together some of the things that had a profound effect on him to reach this stage. His high-profile marriage to Hole frontwoman Courtney Love is documented, as is their custody issues surrounding daughter Frances due to their heroin habits.o
---
Biggie and Tupac
When you think of some of the biggest names in rap, Christopher "˜Notorious B.I.G' Wallace and Tupac Shakur, you probably wouldn't put British documentary film director Nick Broomfield in the same bracket. Yet, in 2002, Broomfield released the documentary Biggie and Tupac, detailing the deaths of both rappers in the mid 90s and the controversy surrounding them.
Broomfield uses historical video footage to paint the picture of both Biggie and Tupac, interviews those closest to them and tries to draw a conclusion into how both died "" as no one has been convicted for these deaths. Broomfield even manages to speak to Suge Knight, the infamous head of Death Row Records, who is suggested to have played some part behind the deaths; or potentially is fully responsible.
---
Buena Vista Social Club
Wim Wenders' 1999 documentary Buena Vista Social Club centres around the music of Cuba. It shows Wenders' long-time friend Ry Cooder bringing together an incredible ensemble of Cuban musicians to record and perform an album. The live performances took place in Amsterdam, the Netherlands and New York City's Carnegie Hall.
The film captures each musician's thoughts at the success of the Buena Vista Social Club as well as the beauty of Cuba. Due to the travel restrictions between the United States at Cuba at the time of recording, many of the artists travelled there for the first time for the film.
---
Amy
Immensely talented but very troubled, Amy Winehouse's star burned bright until her death at the tender age of 27. With just two albums to her name at the time of her death, she left a lasting impact on the world, particularly with the highly regarded Back to Black. Amy was released just four years after Winehouse died, covering her life and untimely death.
There is a wide range of footage to help us better understand Amy Winehouse "" her parents and ex-husband contributed to the documentary alongside her manager, school friends and others within the music industry. It's the highest grossing British documentary of all time, taking in £3 million on its opening weekend.
---
Woodstock
The 1969 music festival Woodstock was a phenomenon of peace and love. Those who attended had their lives changed or struggled to remember everything that occurred. New York traffic came to a standstill as 400,000 people tried to attend the festival to see the likes of Jimi Hendrix, Janis Joplin and Crosby, Stills and Nash.
The 1970 documentary was directed by Michael Wadleigh, being edited by an incredibly talented team that included Martin Scorsese and Thelma Schoonmaker. The film was hugely popular, grossing $50 million to become the sixth highest-grossing film of the year. The 1970 theatrical release ran for 185, with the directors cut lasting an astonishing 224 minutes upon its 1994 release for the 25th anniversary.
---
Fade to Black
The title of the 2004 documentary Fade to Black derives from the end lyric of Jay Z's track December 4th. Fade to Black followed the creation of what was intended to be Jay Z's final album, The Black Album, which was released almost a year prior. It not only looked at the various studio locations with a heap of talented producers, it also documented some key parts of his Madison Square Garden performance.
If you aren't acquainted with the eccentric Rick Rubin, you meet him in Fade to Black as Jay Z records 99 Problems with him. You'll also see Jay's reaction to the beat Timbaland presents to him for Dirt Off Your Shoulder. Despite cutting between a sold-out live show and producing a critically acclaimed album, the documentary flows well and is a must-see for any fan of hip hop.
---
Katy Perry: Part of Me
Katy Perry seemed to have become a superstar over night back in 2008. Whilst some of us may have recognised her from the video for Gym Class Heroes track Cupid's Chokehold (Perry was previously engaged to frontman Travie McCoy), her track I Kissed A Girl propelled her into stardom and she's been circling at the top ever since. In Part of Me, she gives a look into her path to becoming a musician; her childhood in a Christian household which lead her to recording a religious album before breakout album One of the Boys.
Perry doesn't shy away from her personal struggles either. Part of Me sees the singer on her mammoth California Dreams tour, documents her break up from husband Russell Brand and the sheer toll both take on her. It's a mix of a tour doc, behind the scenes footage as well as historical video but altogether it's brilliant. Part of Me is the seventh highest-grossing documentary and fifth highest-grossing music concert film of all time in the United States.
---
George Harrison: Living in the Material World
George Harrison was one quarter of the world's biggest band in the 1960s "" The Beatles. He was dealt the hand of being the "˜quiet' Beatle, but his life proves he was far from that tag. After his death in 2001, interest generated to create a film of his life, but his wife Olivia declined as George had wanted his story told through his video archive. A number of companies were interested but, in the end, renowned director Martin Scorcese was the man chosen for the project.
It took five years to research and the end product was a three and a half hour true telling of George Harrison, the boy from Liverpool catapulted into Beatlemania, his deep-lying interest in India and how key he was to the Beatles. George Harrison: Living in the Material World was nominated for six Primetime Emmys, winning Outstanding Nonfiction Special and Outstanding Directing for Nonfiction Programming.
---
Do you want to dig into these dynamic documentaries? Look no further than the musicMagpie Store! Grab these titles and many more with FREE delivery!
---
Here are 8 of the best music documentaries:
Cobain: Montage of Heck
Biggie and Tupac
Buena Vista Social Club
Amy
Woodstock
Fade to Black
Katy Perry: Part of Me
George Harrison: Living in the Material World