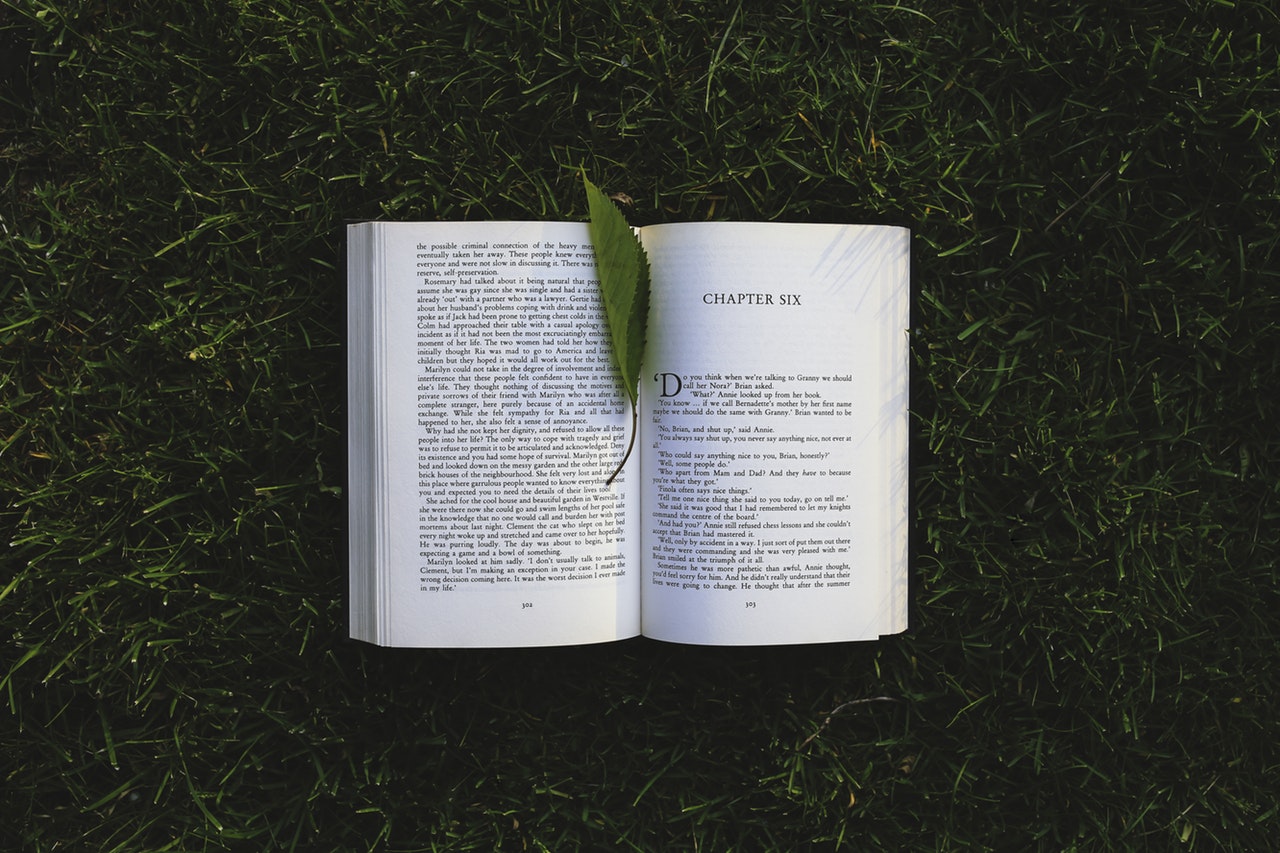 What book should you read next?
Are you stuck for something to read? Never fear! We have taken some hugely popular books to give you some suggestions as to what to dive into next.
---
If you've read F. Scott Fitzgerald – The Great Gatsby
You should read Arthur Miller ""Death of a Salesman

F. Scott Fitzgerald's great American novel, The Great Gatsby may not have been fully appreciated within the author's lifetime but it has been held in the highest regard for decades. The Great Gatsby refers to self-made man Jay Gatsby, who made his fortune from bootlegging liquor during Prohibition, among other illegal activity. He lives in an extravagant house in West Egg, which he bought to be close to his true love, Daisy Buchanan. He throws lavish parties each weekend in the hope Daisy will attend and he'll be able to show her what he has made of himself.
If the theme of the American Dream is something that interests you "" as Gatsby portrays the decline of the American Dream "" then you should dig into renowned play Death of a Salesman. Protagonist Willy is chasing the American Dream and it hinders him. He seeks to be well-liked, he overstates how successful he is as a salesman and obsesses over lost opportunities to gain wealth.
---
If you've read Margaret Atwood – The Handmaid's Tale
You should read Alice Walker "" Possessing the Secret of Joy
Margaret Atwood's The Handmaid's Tale is a critically acclaimed novel that has been adapted into a gripping TV series. Set in the Republic of Gilead, what was once the United States, women lose their rights. Offred tells her story, of how she tried to flee the strict regime along with her husband and daughter but was caught and sent to be a Handmaid. The Handmaid's purpose is to produce children during growing infertility and she is chosen by a Commander and his wife to bear their child.
Alice Walker's Possessing the Secret of Joy tackles the issue of female genital mutilation. The protagonist Tashi comes from Olinka, an African nation, where female circumcision is practiced. Her sister dies during her circumcision as she bleeds to death. Tashi undergoes the procedure as a young adult which haunts her, sending her into a downward spiral as she attempts to deal with the emotional and physical trauma.
---
If you've read Gillian Flynn – Gone Girl
You should read A S A Harrison "" The Silent Wife
Gillian Flynn's thriller was inspired by the high profile case of Laci Peterson. Characters Amy and Nick are married but their relationship takes a tough turn when they both lose their jobs and have to leave New York. Amy disappears, with Nick becoming suspect in her disappearance and possible murder. She hides out, fabricating her story that she was pregnant at the time of her disappearance and with clues strategically left to frame Nick, he's arrested for killing his wife. He tries to change public perception by begging Amy to come back to him on TV, so she gives the game up to be with him.
If manipulative wives are your thing, look no further than A S A Harrison's novel, The Silent Wife. Jodi Brett and Todd Gilbert have a long lasting relationship that has been littered with Todd's infidelity. Jodi turns a blind eye to his extra martial affairs until he gets a younger woman pregnant and decides to marry her. Faced with losing her comfortable lifestyle, Jodi has to act to ensure another woman doesn't take away what is rightfully hers.
---
If you've read John Steinbeck – Of Mice and Men
You should read Mark Twain "" The Adventures of Huckleberry Finn
John Steinbeck's Of Mice and Men has graced school curriculums for years and years. It tells the story of George and Lennie, childhood friends who make their way to a farm to work. Lennie has mental ability issues and George looks out for his friend closely. Lennie enjoys stroking soft things such as animals but this can often lead to problems.
After Of Mice and Men, try the Mark Twain classic The Adventures of Huckleberry Finn. Huckleberry Finn follows on from The Adventures of Tom Sawyer "" Tom and Huck are friends, despite their gap in class. When Huck's father returns, he kidnaps his son and beats him senseless. In order to escape, Huck fakes his own murder and, on his escape, meets a slave named Jim. They stick together despite Huck's legal and moral concerns for helping a runaway slave.
---
If you've read J. D Salinger – The Catcher in the Rye
You should read John Knowles "" A Separate Peace
J. D. Salinger's masterpiece The Catcher in the Rye caused quite a stir for a number of years. The novel had been censored due to protagonist Holden Caulfield's use of foul language, blasphemy, the encouragement of rebellion and the promotion of drinking. The novel has stood the test of time as an honest depiction of not only New York City in the 1950s but the true feeling of being a teenager and coming of age. Holden struggles with being caught between youth and young manhood; he attempts to make himself look older yet underneath the surface pines for the simplicity of childhood.
A Separate Peace is another coming of age story. Gene Forrester reminisces on his time at school with his friend Finny. Finny is the best sportsman in the school which pushes Gene to work harder at his studies but suspects Finny is trying to sabotage this. This turns into resentment, and when the boys are attempting to jump from a tree into the river, Gene causes Finny to fall and shatter his leg. This leaves Finny unable to play sports and Gene is consumed with guilt.
---
If you've read George Orwell – Nineteen Eighty-Four
You should read Aldous Huxley "" Brave New World
George Orwell's Nineteen Eighty-Four has had a profound impact on culture since its release in 1949. Winston Smith works in a low-level government job in the nation of Oceania. Everything he does is being watched by the ruling Party and even a thought of rebellion has severe consequences. The rigid conforms of the Party creates a hatred within Winston who keeps his thoughts in a diary, starts an affair with a woman named Julia and spends time in squalid parts of London to avoid surveillance.
Nineteen Eighty-Four has been compared to Aldous Huxley's Brave New World so it just makes sense to continue your literary journey with that dystopian novel. Brave New World sees a process in which thousands of identical embryos are split into five different castes which will determine their physical and intellectual abilities. Human life has become industrialised and is under the control of select few. When John "the Savage" is taken from the Savage Reservation and brought to London, he struggles to conform to this new found way of life; the lack of freedom and individuality is too much to take.
---
If you've read Alice Walker – The Color Purple
You should read Fannie Flagg "" Fried Green Tomatoes at the Whistle Stop Café
Alice Walker's Pulitzer Prize winning 1983 novel The Color Purple details the life of Celie, a poor and uneducated 14 year old girl who is continuously abused by her father. She bears two children as a result, both of whom are taken away from her. She marries an older man named Mister, who beats her during their marriage. She finds solace in her husband's mistress Shug, which whom she develops an intimate relationship with. She desperately wants to be with her younger sister Nettie, who flees and is assumed dead as she doesn't write to Celie.
Although Celie and Shug's relationship isn't the key part of the novel, either is the relationship between Idgie and Ruth in Fried Green Tomatoes at the Whistle Stop Café. Idgie and Ruth run the café, after Idgie rescued Ruth from her abusive husband. Their relationship is very much implied but is not explicit. The story of the café is told to Evelyn Couch when she visits her mother-in-law at the nursing home she lives in and inspires her to start selling cosmetics.
---
If you've read Sylvia Plath – The Bell Jar
You should read Susanna Kaysen "" Girl, Interrupted  
Sylvia Plath's only novel, The Bell Jar, was a semi-autobiographical story explicitly detailing her struggle with mental health issues. The story's protagonist Esther Greenwood gains a summer internship at a magazine in New York but rather than finding the experience exciting, it's frightening. Esther is weighed down by depression (the "˜bell jar'), she struggles with insomnia and is sent to a psychiatrist by her mother. She attempts suicide a number of times, unsuccessfully, as Plath did before taking her own life at the age of 30.
Susanna Kaysen's 1993 memoir Girl, Interrupted also covers the topic of mental illness in great detail. Kaysen spent time in McLean Hospital to undergo treatment for depression and was diagnosed with borderline personality disorder. Kaysen details some of the other patients there that she has relationships with such as Lisa, who entertains her with her escape attempts. The memoir was adapted to the 1999 film of the same name, with Winona Ryder portraying Kaysen.
---
If you've read Kathryn Stockett – The Help
You should read Beth Hoffman "" Saving CeeCee Honeycutt
Kathryn Stockett's debut novel The Help was initially rejected by 60 literary agents over a three-year period before selling seven million copies and being adapted into a critically acclaimed film. The novel tackles race issues in Mississippi in the 1960s. Eugenia "˜Skeeter' Phelan returns home to her family's cotton plantation after graduating from university with hopes of becoming a writer "" her mother wants her to get married instead. Skeeter's beloved maid and nanny has left the family yet there's no explanation why. Skeeter uses her writing skills to write a book revealing the truth of being a coloured maid in Mississippi, with the help of those who experience it.
Another strong debut from a female writer is Beth Hoffman's Saving CeeCee Honeycutt. CeeCee is only 12 years old, struggling with a tough home life due to her absentee father and mentally ill mother. When her mother passes away unexpectedly, CeeCee has little option for survival "" until her great aunt Tootie, who she hadn't heard of before "" shows up, whisking her away to Savannah, Georgia. Her new life is a far cry from the sadness she's endured; it's a world full of strong females among the bright lights of the big city.
---
If you've read Harper Lee – To Kill A Mockingbird
You should read Alan Paton "" Cry, the Beloved Country
You would be hard-pressed to find a better novel than Harper Lee's To Kill a Mockingbird. Lee gave us the inherently good natured Atticus Finch, a lawyer and father who takes on the case of Tom Robinson, a black man who has been accused of attacking a white woman named Mayella Ewell. Racism is rife in the town of Maycomb, Alabama and Finch is the only man willing to take the case on. The claim is fabricated but the law does not fall in Tom's favour, leading Atticus's children Jem and Scout to learn some tough lessons about humanity at a tender age.
Racial issues arise in Alan Paton's Cry, the Beloved Country. Set in South Africa, Reverend Stephen Kumalo has to travel to Johannesburg from his remote village in order to look after his sister who has fallen ill. He also decides to look for his son Absalom, who left for Johannesburg and never returned. Kumalo's sister has become a prostitute whereas his son has gotten a girl pregnant. Absalom is linked to the murder of Arthur Jarvis, a prominent white crusader for racial justice, which Absalom confesses to. Kumalo himself saw the divide in South Africa due to racial and economic divisions.
---
If you want to get your hands on these great works of literature, head to musicMapgie Store! Build your library for less with cheap books and FREE delivery! Plus, you can sell your old books for cash with musicMagpie books recycling!