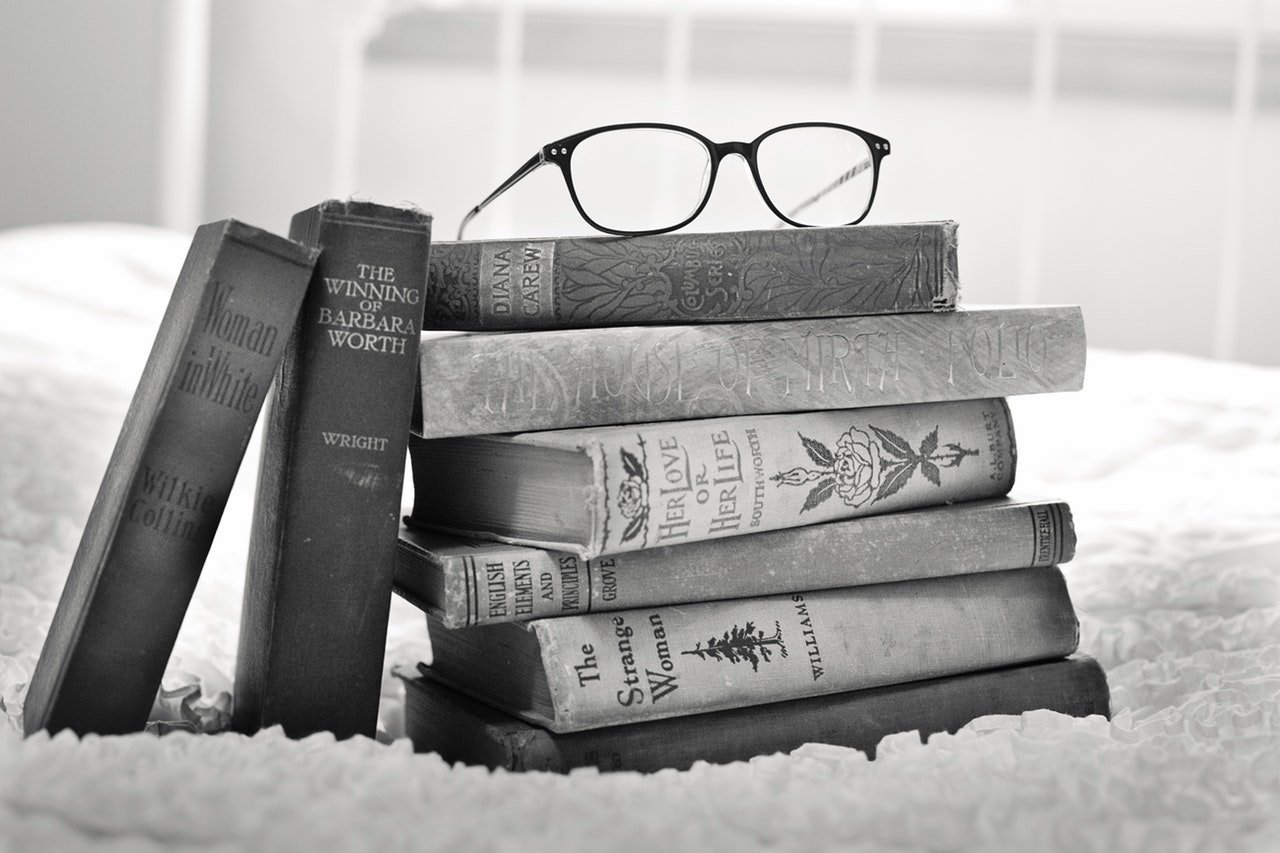 6 of the best comedy autobiographies
You would be hard-pressed to find someone who isn't even a little bit obsessed with comedy. We have our favourite actors, performers or shows so why wouldn't you want to dig a little deeper into how a renowned comic came to be? We looked at six brilliant biographies by six brilliant comedy performers!
---
Born Standing Up: A Comic's Life – Steve Martin
American comedian Steve Martin carved out a successful stand-up career before moving into an equally successful acting career. But before the dizzying heights of Hollywood, Martin has a tough rise to the top. He details his strained relationship with his father, working in Disneyland at a young age and the awkward audiences he first spoke in front of. Martin discusses his days as a student in college, studying philosophy. Standing Up offers a deep insight into the man himself before he became the world's most famous comic.
---
So, Anyway… – John Cleese
He's one part of the incredibly Monty Python gang and the mastermind behind the brilliant Fawlty Towers so of course, you would want to learn more about comedy royalty John Cleese. So, Anyway… shares some of the difficult parts of Cleese's childhood before moving into his deep interest in British comedy. Writing comedy was difficult for him, but luckily Cleese met a few others with similar interests whilst studying at Cambridge – most notably was Graham Chapman, his writing partner for more than two decades. So, Anyway… offers a lot of insight into the beginnings of Monty Python and onto Fawlty Towers.
---
Believe Me: a memoir of love, death and jazz chickens – Eddie Izzard
Eddie Izzard is one of the most interesting comics the British Isles has ever produced. Whilst his memoir only scratches the surface, it gives you a look into his path into performing. Having lost his mother at just six years of age, it drove him to work harder and harder in an attempt to bring her back to life. As is a right of passage, Izzard performed at Edinburgh Fringe way back in 1981 and would also try to test his comedic prowess by taking unwanted slots at stand-up shows. He's open about his struggles with his gender identity and sexuality.
---
Dear Fatty – Dawn French
Dawn French is one half of the epic comedy duo French and Saunders, alongside the equally brilliant Jennifer Saunders. Dawn French also branched out into her own show, starring as Reverend Geraldine Granger in The Vicar of Dibley, one of Britain's best-loved sitcoms. In her autobiography, Dear Fatty, she discusses the various people in her life and the impact they have had on her. French's father committed suicide when she was 19, which left her with a heap of unanswered questions.
---
Moab is my Washpot – Stephen Fry
Stephen Fry is often deemed as a national treasure; a well-rounded, witty person with plenty to say. He's knowledgeable, endearing and above all, likeable. In Moab is my Washpot, Fry details the youth and young manhood, before he finishes his degree at Cambridge University. It details Fry's realisation that he is gay, his imprisonment, the bullying he suffered and his attempted suicide. Much of what is explained is a far cry from the man we know today but it is all a part of the journey. Fry leaves no stone unturned and you'll gain a greater perspective into one of the brilliant minds of British comedy.
---
Bossypants – Tina Fey
Making her name across the water, Tina Fey is one of the best-known comedians working today. She earned her craft through the impeccable Saturday Night Live, going on to be the first female Head Writer for the show. She discusses her younger years, through to the SNL stint that helped to make her a household name. Her stance in comedy is huge, as she details her critically-acclaimed show 30 Rock, of which she starred, wrote for and produced. Whilst she attributes much of the success of the show to Alec Baldwin, that's simply diluting the truth. Despite the hurdles surrounding female comics, Fey has become one of the most successful and she tells her struggle of being taken seriously in a male-dominated industry.
---
Has this whetted your comedic appetite? Pick up these books – and many more! – at the musicMapgie Store. Postage is absolutely free for your order!
---
Here are 6 of the best comedy autobiographies:
Born Standing Up: A Comic's Life – Steve Martin
So, Anyway… – John Cleese
Believe Me: A Memoir of Love, Death and Jazz Chickens – Eddie Izzard
Dear Fatty – Dawn French
Moab is my Washpot – Stephen Fry
Bossypants – Tina Fey