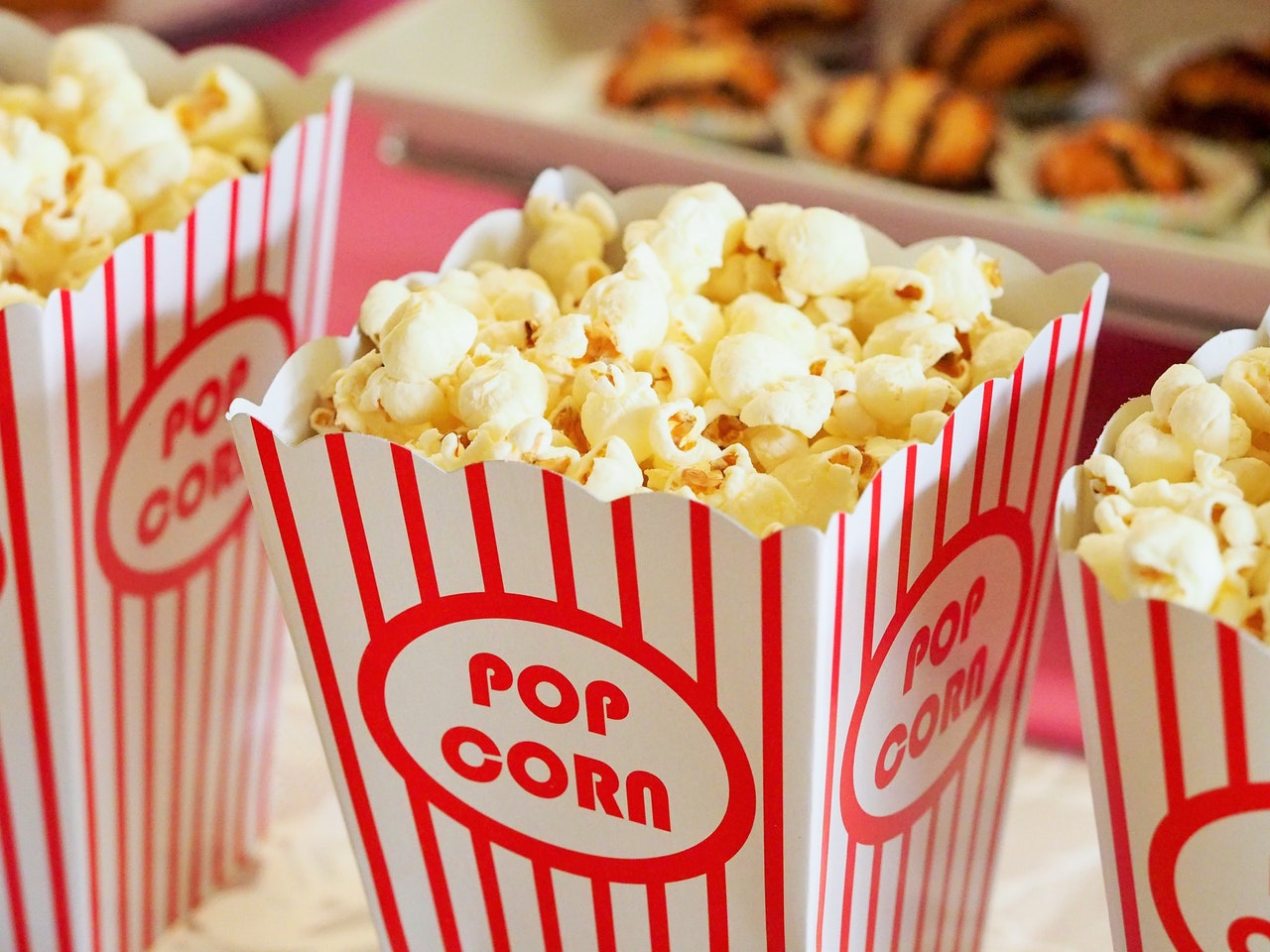 Who did it best?
Movie remakes are a tricky thing. When a film has been done well, you'll associate the specific actor with that role. Trying to emulate the same success often sees actors falling flat on their face.
We look at some of the best-loved films, who took on the key role in the remake to find out who did it best!
---
Arthur – Arthur Bach
1981: Dudley Moore 88% on Rotten Tomatoes
2011: Russell Brand 25% on Rotten Tomatoes
Arthur Bach is a reckless millionaire of English descent living in New York, who is drunk most of the time. His family have arranged for him to marry a wealthy heiress but it's not what Arthur wants, as he wants to be with a normal working girl from Queens. Dudley Moore starred in the 1981 original which was the fourth highest-grossing film of the year. Moore was nominated for Best Actor in a Leading Role at the Oscars, and John Gielgud won Best Actor in a Supporting Role.
The comedy was remade 30 years later, this time with Russell Brand taking on the role of Arthur. Sounds like a perfect fit, doesn't it? It wasn't. The film didn't do well in the box office and was slated by critics. Russell Brand later admitted his choice to appear in the film was a mistake.
---
Alfie – Alfie Elkins
1966: Michael Caine 96% on Rotten Tomatoes
2004: Jude Law 48% on Rotten Tomatoes
Alfie is a womaniser who treats women badly, using them for his own gain. He enjoys his self-centred life until he is forced to question the consequences of his actions. When the film was originally released, it was Michael Caine who took on the role of Alfie Elkins; a role which became iconic and synonymous with Caine. The film was nominated for a number of BAFTAs, Golden Globes and Academy Awards.
The 2004 remake cast Jude Law as womanising Alfie. Whilst critics were fairly impressed by Jude Law's take on the role, there were a few questions as to why the remake even happened. The film did terribly at the box office; bringing in £26.6 million against a £45.7 million budget.
---
Carrie – Carrie White
1974: Sissy Spacek 93% on Rotten Tomatoes
2013: Chloe Grace Moretz 49% on Rotten Tomatoes
Stephen King's classic novel Carrie was brought to life in 1974, with Sissy Spacek taking the title role. Carrie is a social outcast, a product of her incredibly strict upbringing, who is ridiculed by others in school. She gets invited to prom by a popular boy but her mother thinks Carrie is going to sin. The prom invitation is twisted and used to embarrass Carrie by pouring blood over her – but Carrie gets her revenge in the end. Spacek was nominated for Best Actress at the Academy Awards but lost out to Faye Dunaway.
Carrie was remade and released in 2013. The title role was taken on by Chloe Grace Moretz who was just 16 at the time of release. Although the film made £60.9 million against a £26.6 million budget, reviews were not favourable for Moretz's take on the character.
---
Hairspray – Edna Turnblad:
1988: Divine 98% on Rotten Tomatoes
2007: John Travolta 91% on Rotten Tomatoes
The 1988 dance comedy Hairspray didn't necessarily make waves in the box office but became a cult classic upon its home video release. Pleasantly plump teenager Tracy Turnblad dreams of becoming a dancer on a local TV show and succeeds. She uses her platform to rally against racial segregation too. Tracy's mother was played by renowned drag queen Divine alongside a cast that included Debbie Harry, Sonny Bono and Jerry Stiller.
Taking on the role of Edna Turnblad, Tracy's mother, in the 2007 remake was John Travolta. Better known for his more masculine roles like Grease's Danny Zuko or Saturday Night Fever's Tony Manero, Travolta donned a fat suit and wig for Hairspray. The remake was a huge hit, taking in £153.8 million at the box office and receiving rave reviews. Travolta's version just falls short of the mark!
---
True Grit – Rooster Cogburn:
1969: John Wayne 88% on Rotten Tomatoes
2010: Jeff Bridges 96% on Rotten Tomatoes
The 1969 Western True Grit starred John Wayne as Rooster Cogburn, the toughest U.S marshal that Mattie Ross can find in order to help her catch her father's killer. Cogburn is said to have 'true grit' and Mattie accompanies him on his quest, going against his wishes. As production neared for the 1969 film, John Wayne was concerned that he would not be able to portray Cogburn, as he was out of his comfort zone. None the less, the film was well received and he won both a Golden Globe and Academy Award for Best Actor.
It would be a long time before the remake was released – with the Coen brothers directing the 2010 version. Jeff Bridges filled Wayne's shoes as Rooster Cogburn, exceeding all expectation. The remake has a higher rating on Rotten Tomatoes than the original, something you don't see very often!
---
Ocean's 11 – Danny Ocean:
1960: Frank Sinatra 50% on Rotten Tomatoes
2001: George Clooney 82% on Rotten Tomatoes
Ocean's 11 was first released in 1960, starring members of the infamous Rat Pack. Particularly, Frank Sinatra took on the role of Danny Ocean, who plans a heist to hit the biggest casinos in Las Vegas. He recruits a team of 11 members to steal $150 million out without getting noticed. Upon its release, the film received mixed reviews and it currently holds a 50% rating on Rotten Tomatoes.
George Clooney made Danny Ocean his own in 2001. The film smashed the box office, taking in over £342.8 million, and it was considered to be one of the best films of the year. Ocean's Twelve and Ocean's Thirteen were later released in 2004 and 2007 respectively. An all-female cast was recruited for 2018's Ocean's 8 and overall the franchise has taken in over $1 billion at the box office.
---
Freaky Friday – Annabel Andrews/Anna Coleman:
1976: Jodie Foster 68% on Rotten Tomatoes
2003: Lindsay Lohan 88% on Rotten Tomatoes
Jodie Foster starred as Annabel Andrews in 1976's Freaky Friday – the same year both Bugsy Malone and Taxi Driver were released. The film sees Annabel and her mother Ellen switch bodies in a freak accident, and in doing so, gain perspective on each other's lives. Commercially the film was successful and Foster was praised for her performance in the film.
As Jodie Foster was the hot topic in 1976, Lindsay Lohan was at the peak of her fame when the 2003 remake was released. Lohan and her on-screen mum Jamie Lee Curtis were praised for their performances; the pair smashed it out of the park, gaining a 88% score on Rotten Tomatoes.
---
The Godfather – Vito Corleone:
1972: Marlon Brando 98% on Rotten Tomatoes
1974: Robert De Niro 97% on Rotten Tomatoes
The Francis Ford Coppola-directed epic The Godfather is widely considered to be one of the greatest films ever made. Filling the role of the 'Godfather' and head of the family Vito Corleone is Marlon Brando. One of the finest actors of his generation, Brando had been in a career decline before landing this role. The film was a blockbuster, as the highest grossing film of 1972 and Brando was named Best Actor at the Oscars – an accolade he refused.
Who else could possibly play the Don? Whilst The Godfather hasn't been remade, the second instalment of the trilogy looks back on the life of a young Vito Corleone as he builds his empire. The man chosen to tell the story of the Don was Robert De Niro; again, one of the finest actors of his generation, whose Oscar-winning performance is just pipped to the post by Brando.
---
Have you got a DVD collection that needs to go? Sell your DVDs to musicMagpie! Shipping is FREE and we'll pay you the day we receive your items!