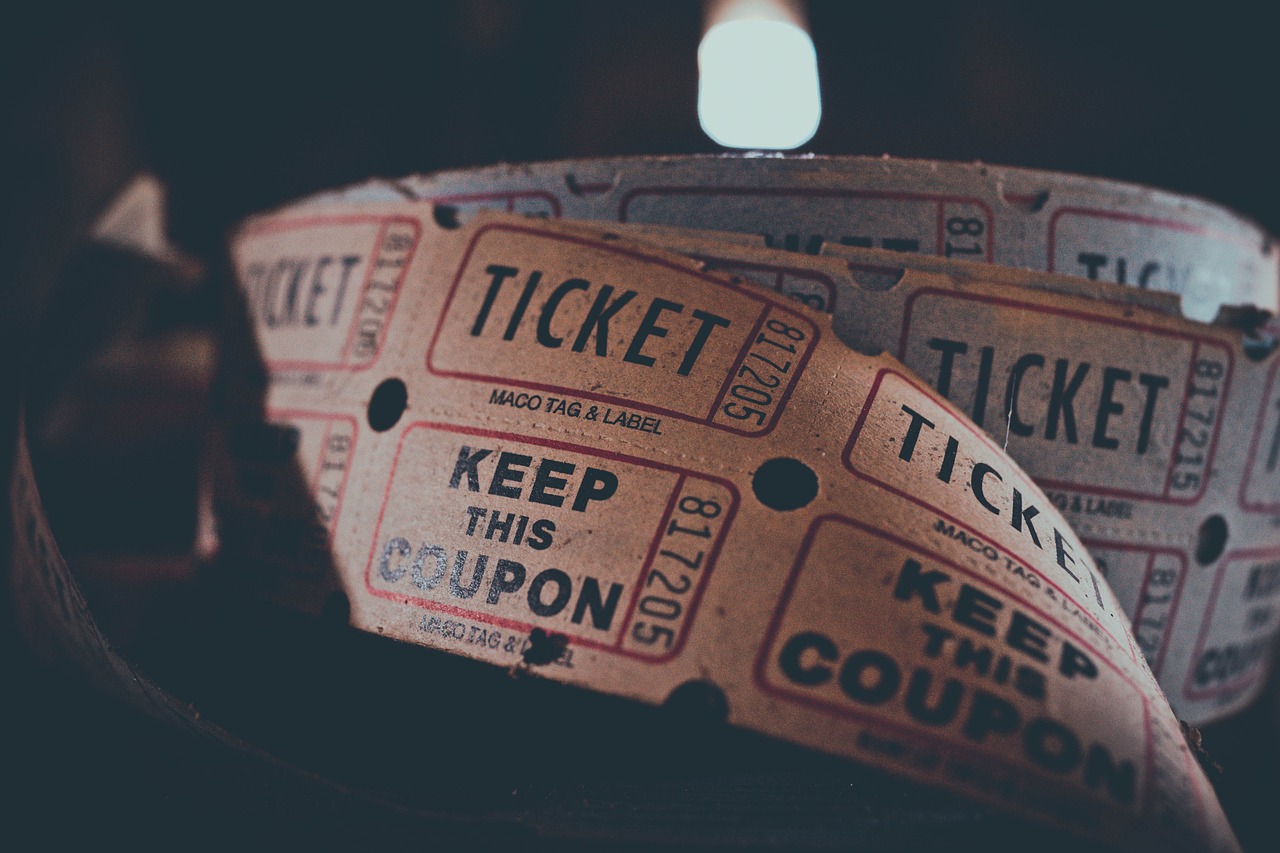 What are the highest grossing films of the 1980s?
The 1980s were packed full of cinematic gems that have stood the test of time. Which films took in the most each year during this glittering decade? We crunched some numbers, thanks to help from 25th Frame, to find out!
---
1980: Star Wars: Episode V – The Empire Strikes Back
Total gross in the UK: £22,825,910
The original Star Wars trilogy is held in the highest regard, but no film stands out like Episode V – The Empire Strikes Back. It's been three years since A New Hope and Darth Vader is up to his old tricks. Luke learns the way of the Jedi from the knowledgeable Yoda, preparing Luke for a battle with Darth Vader.
What happens at the battle was one of the most shocking moments in cinema; Darth Vader reveals he is actually Luke Skywalker's father. After the commercial successes of A New Hope, it's no wonder so many people flocked to see the latest instalment.
---
1981: Superman II
Total gross in the UK: £10,752,997
With Mario Puzo writing the story, Richard Lester directing the film and a cast including Christopher Reeve, Gene Hackman and Terrence Stamp, Superman II was on to a winner. The sequel saw Clark Kent opening up about his alter ego Superman to Lois Lane, ridding himself of his superpowers so they could be together.
Little does Clark know that Kryptonian criminals are attempting to conquer the Earth, and his nemesis Lex Luthor plans on joining forces with them to destroy Superman. Despite production issues, Superman II was critically acclaimed across the world.
---
1982: E.T: The Extra Terrestrial
Total gross in the UK: £23,898,422
When Steven Spielberg's parents divorced in 1960, he created an imaginary friend to deal with the pain. More than 20 years later, Spielberg was inspired by this and used it to create one of the greatest films of all time. Ten-year-old Elliott meets an alien who he keeps hidden from his mother, but introduces to his siblings. The alien is dubbed E.T., who begins to have a psychic connection with Elliott and learns to speak English.
E.T. doesn't belong on Earth and becomes sick.  The alien has to go home in order to survive, but he will always be with Elliott in spirit. E.T: The Extra Terrestrial became the highest-grossing film of all-time, a title it held on to for a staggering 11 years. The film was nominated for nine Oscars, winning four awards. E.T. lost out to Gandhi for Best Picture.
---
1983: Star Wars: Episode VI – Return of the Jedi
Total gross in the UK: £12,745,976
In 1983, we had to find out how the Star Wars trilogy would end. After the bombshell of Luke's true heritage, there would be some closure three years later. Luke and Leia have to save Han Solo from the grips of Jabba the Hutt. There is also another Death Star in construction but this time will be twice as powerful and twice the size.
A final battle between Luke and Darth Vader sees Vader trying to convince his son to join the Dark Side. Luke is dedicated to being a Jedi Knight and celebrates a victory over the Empire. The original teaser trailer was under the name Revenge of the Jedi, but George Lucas felt this didn't quite fit right and settled on Return of the Jedi.
---
1984: Ghostbusters
Total gross in the UK: £8,003,082
Back in 1984, Ghostbusters was a record breaker; it was the highest-grossing comedy of all-time, taking in over $220 million in America. The zany tale sees three scientists who are working in a university break into their own business, after they lose their jobs. They named themselves the Ghostbusters, who investigate and remove ghosts from haunted houses.
A niche market but business in New York City is booming until the Ghostbusters are arrested. When they are released, there is an supernatural crisis in the city. Who you gonna call? We think it's obvious. The impact of Ghostbusters was huge and in 2015, it was selected for preservation in the National Film Registry as it's "culturally, historically or aesthetically significant".
---
1985: Back to the Future
Total gross in the UK: £16,577,635
What do you get when you cross a 17 year old, a wacky scientist and a DeLorean? The highest grossing film of 1985! In Back to the Future, Marty McFly accidentally travels back to 1955 where he meets his future parents. Marty has to find the younger version of Doc Brown to help him travel back to the future, but before he can do that, he has to make sure his parents fall in love, having interrupted their first meeting.
With Marty back in 1955, he has the power to alter history – or he could be erased altogether if his parents aren't set up. His interference actually has positive consequences, but when he returns to 1985, he is called upon to help Doc take care of a problem in the future.
---
1986: Top Gun
Total gross in the UK: £8,545,974
Tom Cruise's career took off into the stratosphere after he was cast as Pete 'Maverick' Mitchell in 1986's Top Gun. Maverick is an aviator in the U.S. Navy who gets accepted into the elite Fighter School, better known as Top Gun. He's talented and has his sights set on being top of the class.
Fellow student 'Iceman' has the same goal, providing some fierce competition for Maverick – their reckless rivalry has some serious consequences. The film received some mixed reviews upon release but went on to be a commercial smash hit. The sequel, Top Gun: Maverick, is scheduled for release next summer.
---
1987: Beverly Hills Cop II
Total gross in the UK: £5,894,390
Trying to keep momentum after the huge success of Beverly Hills Cop in 1984, the aptly named sequel Beverly Hills Cop II was the highest-grossing film of 1987 in the UK. Eddie Murphy returned as detective Axel Foley, who goes back to Beverly Hills to visit Police Captain Andrew Bogomil after he had been shot.
In the process of trying to find out who tried to kill his friend, Foley uncovers the mastermind behind a spate of robberies – named the alphabet robberies – in the area. Unsurprisingly, the two are linked. The sequel didn't enjoy the same commercial or critical success as the original and even Murphy found the film to be mediocre.
---
1988: Fatal Attraction
Total gross in the UK: £6,501,131
Psychological thriller Fatal Attraction taught us that taking a bite from the forbidden fruit has serious consequences. Michael Douglas plays Dan Gallagher, a happily married lawyer who has a one-night stand with Alex Forrest (Glenn Close) whilst his wife and child are out of town. It seems clear that it's one night of passion and only that – but Alex doesn't feel the same.
Alex starts calling Dan, following him and shows up at his house to make herself heard. Her obsession spirals out of control as Dan's family learn of his infidelity. Fatal Attraction was up for six Academy Awards including Best Actress for Glenn Close, but she lost out to Cher for her role in Moonstruck.
---
1989: Indiana Jones and the Last Crusade
Total gross in the UK: £15,923,168
The third instalment of the Indiana Jones franchise was hugely popular this side of the Atlantic. Reviews for Indiana Jones and the Temple of Doom were mixed, but Steven Spielberg and his team hit the nail on the head with the Last Crusade!
Harrison Ford reprises his role as archaeologist Indy, but this time his father is in danger. The Nazis weren't able to get their hands on the Ark of the Covenant so they have set their sights on the Holy Grail. It's a race against the clock to find the coveted Holy Grail before the Nazis do and take over the world.
---
Are any of these classic films missing from your collection? Get your hands on them now and buy DVDs from the musicMagpie Store! Delivery is completely free!
---
Here are the highest grossing movies of the 1980s:
1980: Star Wars Episode V: The Empire Strikes Back
1981: Superman II
1982: E.T: The Extra Terrestrial
1983: Star Wars Episode VI: Return of the Jedi
1984: Ghostbusters
1985: Back to the Future
1986: Top Gun
1987: Beverly Hills Cop II
1988: Fatal Attraction
1989: Indiana Jones and the Last Crusade