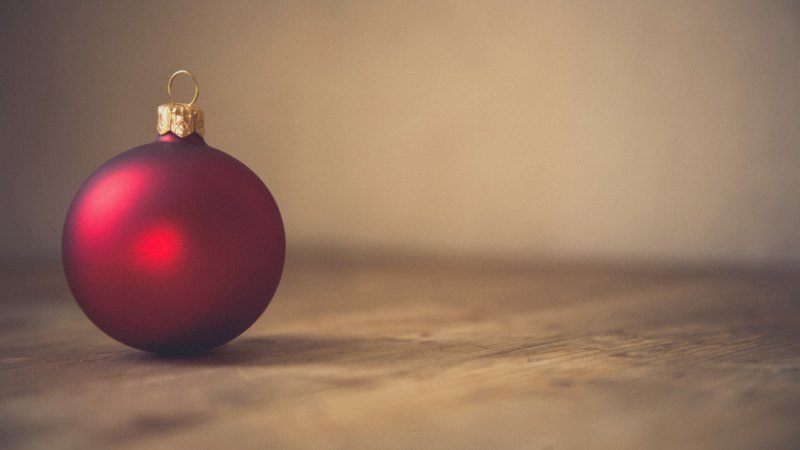 5 of the best alternative Christmas movies
It's Christmas time, and what better way to celebrate the season of good will to all men than a countdown of five alternative films to enjoy over the holiday season. Dim the lights, hang the mistletoe and enjoy.
---
Carol
Director: Todd Haynes
To kick off the list, we have Todd Haynes's Douglas Sirk-esque adaptation of Patricia Highsmith's The Price of Salt, an LGBT love story between a socialite and a shop assistant/aspiring photographer against the backdrop of Christmas 1952.
Like his previous venture into Sirk territory Far From Heaven, Haynes once again turns a critical lens to a side of the time social conservatives are so desperate to turn the clock back to, this time to LGBT history. And let me tell you, Back to the Future's idealised take on the fifties that Ronald Reagan endorsed this ain't.
Within the story, you feel the Therese and Carol's struggles as they are spied on and even confrontationally forced into conforming to societal norms without so much as being able to display their love for one another.
On the technical side of things, two aspects stand out greatly. First is Edward Lachman's cinematography that beautifully captures a New York approaching Christmas. From the cold, neon glow of the department store to the harsh winter on the New York streets to the warm afterglow of Carol's home, the colour palette is a sight to see.
The second aspect worth lauding is Carter Burwell's melancholy score, recalling the 1950s melodramas that this film drew influence from. This forms well for a festive LGBT double bill with that same year's transgender comedy Tangerine.
---
A Christmas Tale
Director: Arnaud Desplechin
How does French cinema celebrate Christmas? Two ways: with Eric Rohmer's My Night at Maud's and Arnaud Desplechin's Magnolia-esque take on a family during the holiday season A Christmas Tale.
The Vuillard family gathers at Christmas when the matriarch Junon falls ill with leukaemia and is in need of a bone marrow transplant.
Among the cast of this film is the cream of the French crop with Catherine Deneuve, her daughter Chiara Mastroianni and Mathieu Amalric who that same year became the then-latest Bond villain.
With a cynical eye, strong performances and painful honesty, this is as alternative to Christmas cheer you can get. Think of the oncoming experience as Ingmar Bergman gets festive.
---
Kiss Kiss Bang Bang
Director: Shane Black
This 2005 neo-noir picture would not be a Shane Black film if it didn't at least contain a setting around Christmas time.
A labyrinthine plot of murder and acting ensues following the actions of a thief at Christmas. Firstly, the performances are outstanding, particularly of Robert Downey Jr, during the comeback phase of his career, as thief posing as an actor Harry Lockhart, along with the likes of Val Kilmer and Michelle Monaghan.
Like the first two Lethal Weapon films and last year's The Nice Guys, Black revels in his hardboiled screenwriting with his trademark tongue-in-cheek wit. We're even treated to a fabulous opening title sequence that recalls the likes of the Dollars trilogy, the work of Saul Bass and even Catch Me If You Can.
If you feel at all mysterious this Christmas, pop this in.
Buy Kiss Kiss Bang Bang on DVD
---
Black Mirror "" White Christmas
Director: Carl Tibbetts
I know this is a TV episode. But as the running time exceeds that of sixty minutes (like most instalments of Black Mirror), Charlie Brooker's cynical take on the concept of a Christmas special joins the list.
Two men, alone in a house, are celebrating Christmas. But through three stories in traditional Black Mirror fashion, things are not what they seem. If you're expecting a heart-warming, fuzzy "˜good will to all men' affair, then think again as this is no San Junipero or Hang the DJ.
With a cast including Jon Hamm, Rafe Spall and Oona Chaplin, this is a dark affair of our over-reliance on technology courtesy of Hamm's Peeping Tom and how Christmas can be a miserable time for some people, as demonstrated by the mental breakdown of Spall's Joe.
The sound design is also worthy of notice, especially when the edit cuts to the POV of the "˜blocked' human.
---
Black Christmas
Director: Bob Clark
And to round off our list, the late Bob Clark of Porky's and A Christmas Story fame decides to bring the tropes of the psychological and the slasher horror genres into this holly jolly fright-fest.
It's Christmas time and three sorority sisters are being put through hell after receiving threatening phone calls from a deranged killer. Fancy a frightening twist to the annual viewing of a Christmas movie? Then tune in to this variation of the old Canadian folk tale The Babysitter and the Man Upstairs.
The cast includes Margot Kidder, in the years between Brian De Palma's Sisters and playing Lois Lane in Superman, Olivia Hussey and John Saxon who would later return to the slasher genre with A Nightmare on Elm Street.
This one is essential viewing as without this film, John Carpenter would not have had the template with which to make Halloween with.
---
Those are my picks, have a good Christmas and Happy Holidays.
Honourable mentions: Blast of Silence (Allen Baron, 1961) My Night at Maud's (Eric Rohmer, 1969), Mon Oncle Antoine (Claude Jutra, 1971), Comfort and Joy (Bill Forsyth, 1984), Metropolitan (Whit Stillman, 1990), Tangerine (Sean Baker, 2015)