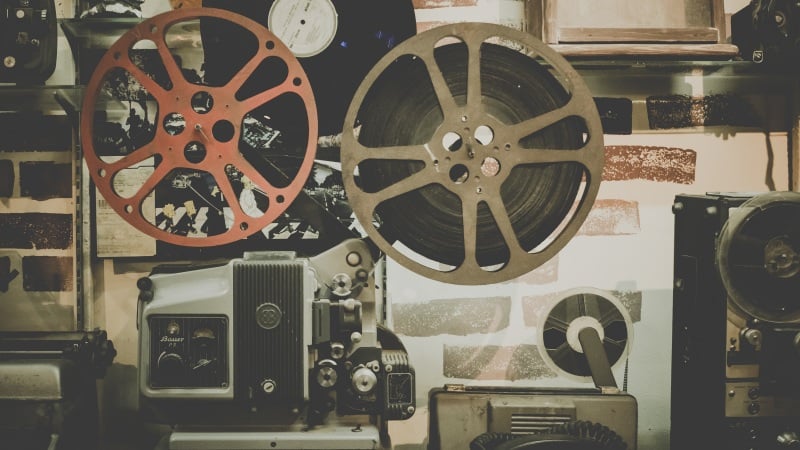 Love film? Then don't miss these highly anticipated indie movies!
Two months ago, awards season began with the initiation of multiple film festivals. So before an ado is even furthered, here are some of the most notable highlights (the independent and documentary ones).
---
Roma
Director: Alfonso Cuaron
Alfonso Cuaron has had quite a successful run in English language cinema with the likes of A Little Princess, Harry Potter and the Prisoner of Azkaban, Children of Men and Gravity.
Now for the first time since 2001's Y Tu Mama Tambien, Cuaron makes a return to his native Mexico with this monochrome period drama set against the backdrop of the Corpus Christi massacre.
With sweeping cinematography (which Cuaron himself provided after Emmanuel Lubezki was unavailable) and (allegedly) a never-before-seen technique with sound recording, Cuaron has done it again, and has the Golden Lion to prove it.
---
The Favourite
Director: Yorgos Lanthimos
Greek filmmaker Yorgos Lanthimos has been on a roll recently with comedy The Lobster and psychological horror film The Killing of a Sacred Deer.
Now he tackles the period drama with The Favourite, a story of a lesbian love triangle between Queen Anne, Abigail Masham and Sarah Churchill.
Baring comparisons to Stanley Kubrick's adaptation of Barry Lyndon (from the tone to some shots), The Favourite also brings a cast of Olivia Colman, Emma Stone, Rachel Weisz, Joe Alwyn, Nicholas Hoult and Mark Gatiss as well a camerawork from Fish Tank's Robbie Ryan. Hold on tight, you're in for a wild ride.
---
Suspiria
Director: Luca Guadagnino
He has explored many themes in I Am Love, A Bigger Splash and Call Me by Your Name, now Luca Guadagnino is back with his attempt to remake (or rather pay homage to the emotions of his first viewing of) Dario Argento's 1977 horror classic Suspiria.
Sticking with the seventies setting but relocating the action to Berlin, we are once treated to the story of a ballet student uncovering a hidden secret within her school.
In the cast are Dakota Johnson, Chloe Grace Moretz, Tilda Swinton and the star of the original film Jessica Harper. Also reuniting with Call Me by Your Name editor Walter Fasano and cinematographer Sayombhu Mukdeeprom, Guadagnino has done the original justice.
---
Peterloo
Director: Mike Leigh
For his third venture into the period drama genre, Mike Leigh travels back to the early nineteenth century for this story centred around the 1819 Peterloo massacre.
Leigh has reunited with many of his collaborators from Mr Turner, including cinematographer Dick Pope (thankfully I did not mispronounce that) and composer Gary Yershon and assembled a cast including Rory Kinnear as chartist Henry Hunt, Maxine Peake as a character called Nellie and Tim McInnerny as the Prince Regent (a part he turned down thirty years ago).
Let's see how Leigh handles this quite topical subject matter.
---
The Sisters Brothers
Director: Jacques Audiard
In development since 2011, John C. Reilly will finally get to bring his adaptation of Patrick deWitt's award winning novel The Sisters Brothers to the big screen, courtesy of A Prophet and Rust and Bone director Jacques Audiard in his first foray into the English language territory.
Eli and Charlie Sisters are two hitmen on the hunt for a prospector who has stolen from their boss in 1850s Oregon. Joining Reilly in the cast are Joaquin Phoenix, Jake Gyllenhaal, Riz Ahmed, Rutger Hauer and Carol Kane.
We're hopeful this is a successful way to introduce himself to English language audiences for Audiard.
---
Non-Fiction
Director: Olivier Assayas
For the first time since 2012's Something in the Air bagged him the Best Screenplay prize, Olivier Assayas returns to Venice and continues his obsession with analysing the world of art (after drama The Clouds of Sils Maria and ghost story Personal Shopper) in this comedic take on the publishing industry as two publishers struggle with the changing landscape and mid-life crises.
Once again, Assayas reunites with Oscar winner Juliette Binoche and hopefully, he unleashes a surprise.
---
Never Look Away
Director: Florian Henckel Von Donnersmark
After eight years away from the camera after the 2010 disaster that was The Tourist (from which the Hollywood Foreign Press Association's reputation may never recover), Florian Henckel von Donnersmark is back on familiar ground.
He once again heads back to the days of the GDR (previously covered in 2006's The Lives of Others) with this story of an artist fleeing to the FRG and recounting his days under Nazi and East German rule.
Starring Sebastian Koch and Paula Beer, with cinematography by Caleb Deschanel (father of Zooey and Emily), this film will have a lot to justify itself as this year's German Oscar submission.
---
Sunset
Director: Laszlo Nemes
He wowed us in Cannes with his debut holocaust drama Son of Saul, now Laszlo Nemes turns the clock back to the eve of World War I to apply the same techniques to the story of a young girl's journey into womanhood.
It's all there, the claustrophobic close-ups, ominous sounds and mobile camera movements; I hope it's worth the wait.
---
The Ballad of Buster Scruggs
Director: Coen Brothers
An unexpected arrival in 2018, the Coen Brothers have made a welcome return to the silver screen with this anthology western film.
However it did not start life off as a film. Originally conceived as a TV series, The Ballad of Buster Scruggs ended up becoming a film after there wasn't enough material for a miniseries.
The film is divided into six stories: Near Algodones, Meal Ticket, All Gold Canyon, The Gal Who Got Rattled, The Mortal Remains and the titular Ballad of Buster Scruggs.
The cast is quite the sight with Tim Blake Nelson, James Franco, Liam Neeson, Stephen Root (Office Space), Tom Waits, Zoe Kazan, Tyne Daly and a bit of a Harry Potter reunion with Brendan Gleeson, Harry Melling and Ralph Ineson. Let's see what Joel and Ethan have in store for us this time.
---
The Other Side of the Wind
Director: Orson Welles
After over forty years sitting on a dusty shelf, the negatives for Orson Welles's unfinished feature The Other Side of the Wind have finally been edited together into this, his final bow.
What we have here is a dark satire of Hollywood and the New Hollywood film movement with many appeals to cinephiles.
With music from Michel Legrand, editing by Oscar winner Bob Murawski and a cast including John Huston, Peter Bogdanovich, Susan Strasberg, Edmond O'Brien, Mercedes McCambridge and Dennis Hopper, this is one for your Netflix queue.
---
A Star is Born
Director: Bradley Cooper
Since being released in 1937, the William Wellman film A Star Is Born has been reinterpreted in musical form on two different occasions. Once in 1954 as the renowned George Cukor musical with Judy Garland and James Mason and again in 1976 with Barbara Streisand and Kris Kristofferson as the feuding onscreen couple.
Now we are being treated to a third remake of the story of the trials and tribulations fame and fortune bring, this time serving as a maiden directorial outing for star Bradley Cooper with Lady Gaga alongside him in the role previously taken by the likes of Janet Gaynor, Garland and Streisand.
Also along for the ride are the likes of Sam Elliot, Dave Chapelle, Andrew Dice Clay, songwriter Lukas Nelson penning a ditty and recurring Darren Aronofsky collaborator Matthew Libatique on cinematography. Judging by audience reception so far, it lives up to the standard of its predecessors.
---
Shadow
Director: Zhang Yimou
Heading back to China's past once again, filmmaker Zhang Yimou turns his eyes on this tale of a king and his people facing expulsion from their homeland before aspiring to reclaim it.
Could this be another chapter in Yimou's illustrious filmography?
---
Vox Lux
Director: Brady Corbet
In terms of musicals debuting in 2018, A Star is Born has some competition from this entry by Brady Corbet in his second directorial outing.
Telling the story of a pop star's rise to stardom following a school tragedy, reviews have singled out Natalie Portman's performance as Celeste (as well as rising star Raffey Cassidy as her younger version).
Jude Law co-stars and Sia is on hand to provide original songs for the film.
---
Can You Ever Forgive Me?
Director: Marielle Heller
What's a good combination? A biopic of author and literary forger Lee Israel that serves as the second feature from Marielle Heller (2015's The Diary of a Teenage Girl), a screenplay co-written by writer-director Nicole Holofcener (director of one of James Gandolfini's final cinematic ventures Enough Said) and career best performances from Melissa McCarthy and Richard E. Grant.
The film opens in the UK in February 2019.
---
Love film? Check out the huge range of cheap Blu-rays on the musicMagpie Store today! We have everything from blockbuster classics to the latest independent cinema, all at amazing prices and with FREE delivery too.