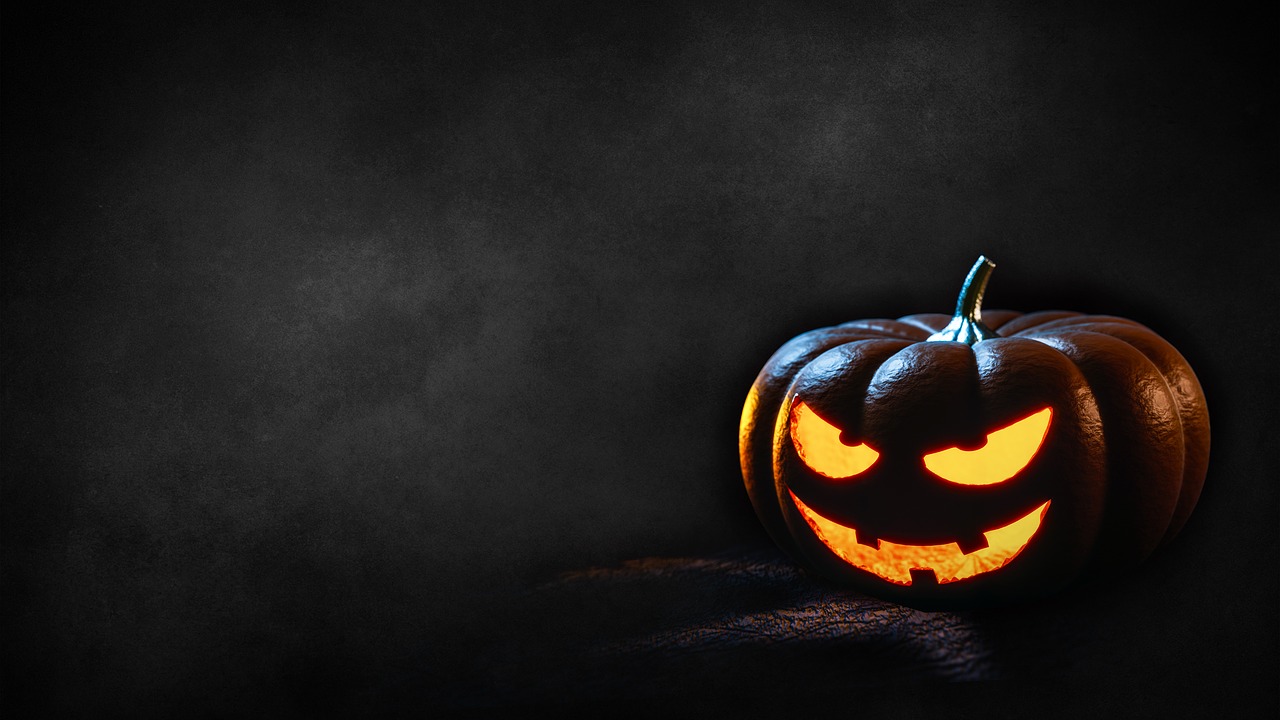 10 of the best Halloween films
Happy Halloween! It's a day to dress up, eat sweets to your heart's content and scare the living daylights out of yourself. We can't provide the costumes or the treats but we can give you a list of spooktacular films for you to enjoy.
Whether you want to keep it low key and dig into the kid's movies, or you want to be so frightened you'll never sleep soundly again, check out our list!
---
Scream
Okay, it may have inspired the parody Scary Movie films, but Scream is a mainstay horror classic. Teenager Sidney (Neve Campbell) becomes the target of a serial killer, a year after her own mother's death. Her classmates are murdered and the killer torments her, asking what her favourite scary movie is. Sidney's mother's killer is jailed but a news reporter thinks the wrong man has been convicted – she'll dig around for clues, believing the spat of murders are linked.
---
Carrie
For the full spooky effect, we suggest watching the iconic 1976 original. It tells the story of Carrie White, who is bullied by her peers and is an outsider because of her overbearing mother. She is invited to the prom by a more popular student – she assumes it's a prank but later accepts. Her classmate Chris is banned from the prom but plans her revenge on Carrie by rigging the prom king and queen votes. When Carrie is named prom queen, she's drenched in blood on stage but she soon gets her revenge.
---
Get Out
Jordan Peele's directorial debut was one of the most talked about films of last year. Get Out sees photographer Chris meet his girlfriend Rose's parents for the first time at their family home. Chris is worried about the fact that Rose's family don't know she's dating a black man. The family skirt around the issue but Chris learns there is a much more sinister problem to worry about.
---
Halloween
It's still scaring the bejesus out of people 40 years later, with a new film being released this year! The original gives the context to the story – six year old Michael Myers brutally murders his teenage sister without any warning. He spends the next 15 years in a mental institution but breaks free the night before Halloween to wreak havoc on his old hometown.
---
The Conjuring
Is there anything scarier than a horror that's based on a true story? Doubt it. The first instalment, The Conjuring (the third instalment is slated for 2020) looks at the Perron family. They move into a dilapidated house in Rhode Island with their daughters but soon find there is some eerie activity going on. They bring in help from paranormal experts who dig into the history of the house, and the spirit who has cursed it.
---
Coraline
For something a bit more child friendly, but also pretty spooky, try Coraline. Coraline Jones is an 11 year old girl who moves into a new home with her family. She finds a bricked-up passage that opens up at night, and seems to take her to an idealised version of her life in a parallel universe.  It seems so much better and she's invited to stay forever by her 'Other Mother' but Coraline soon sees through this trick and escapes.
---
Hocus Pocus
It truly isn't Halloween without the Sanderson sisters. Back in 1693, the sisters were hanged for being witches in Salem, Massachusetts. Three hundred years later, Max Dennison visits the Sanderson cottage in an attempt to impress his friend Allison. By doing that, he summons the sisters who have to readjust to life in the 20th century!
---
The Haunted Mansion
One of the most underrated Halloween films ever is The Haunted Mansion! Eddie Murphy stars as Jim Evers, a real estate agent who is called to view a mansion to sell. Seeing the huge potential in a sale, he brings his family along to view the mansion, and they are invited to stay as a thunderstorm is coming. Jim learns valuable lessons about his family because every Disney film has to have a moral ending.
---
Hotel Transylvania
Hotel Transylvania is the name of Dracula's amazing resort for monsters to come and get away from human civilisation. He throws a lavish party for his nearest and dearest to celebrate his daughter's birthday but his hotel and its reputation could be jeopardised when a human stumbles upon it.
---
Beetlejuice
Another iconic Halloween film is 1988's Beetlejuice, directed by Mr. Halloween himself, Tim Burton. Barbara and Adam Maitland are involved in a terrible car crash and end up haunting their house. When it's sold to the Deetz family, they attempt to completely take over. Adam and Barbara attempt to scare them off but they'll need someone else's help to be successful – Beetlejuice.
---
We hope this inspires your spooky evening! Don't have any of these Halloween gems? musicMagpie have it covered! Pick up any of these titles for as little as £1.09 with FREE delivery!