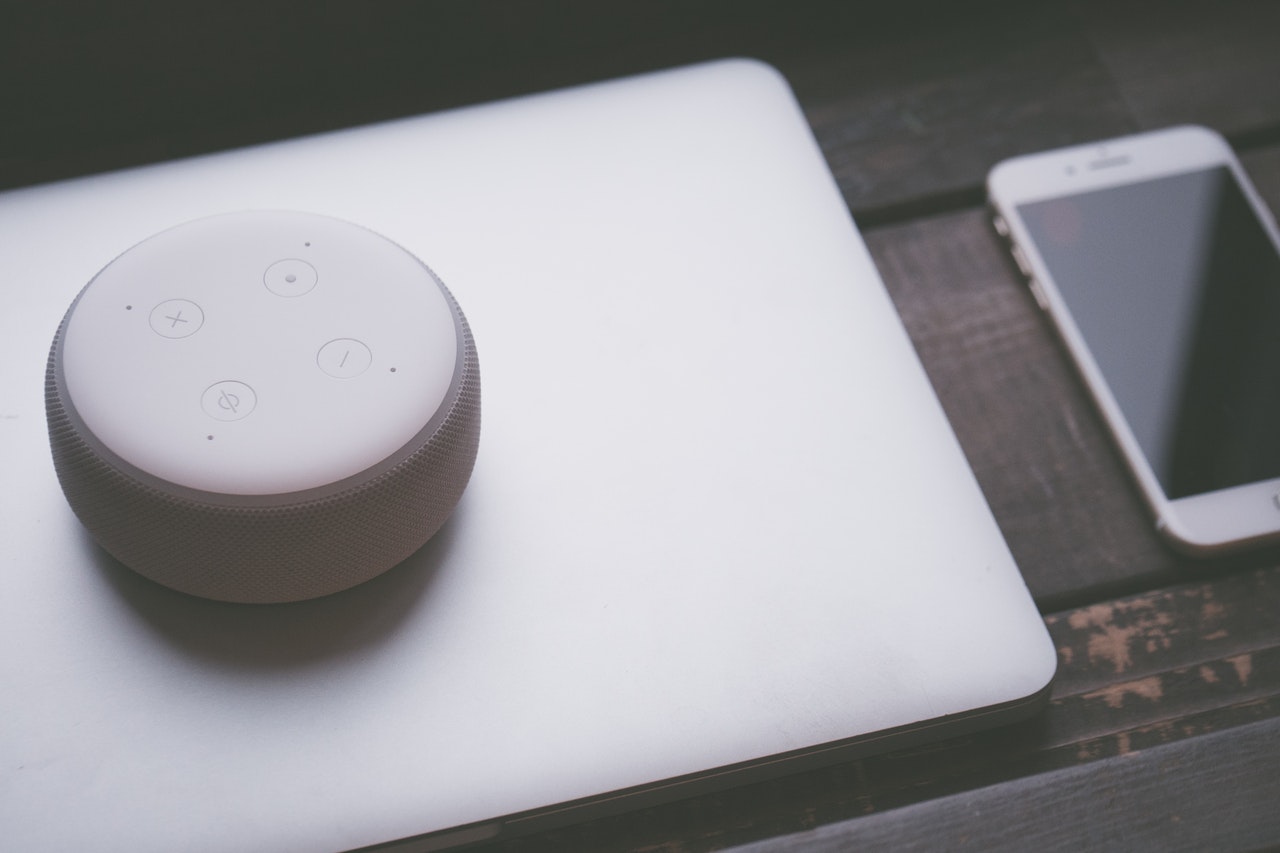 How to set up an Amazon Echo device
Smart home devices have been growing in popularity over the last few years. It is estimated that the number of active UK households in the smart home market will rise to 10.8 million by 2022.
That being said, it isn't a given that every house has a smart device, such as the smart speaker Amazon Echo. There are a number of choices out there when it comes to the Amazon Echo – like the smaller Echo Dot, Echo Spot (which has a screen built in) and Echo Plus.
Ready to invest in an Echo device, but not too sure how to set it up or what it does? We're here to help!
---
How to set up an Amazon Echo
Once you've got your hands on your Amazon Echo, you'll need to set it up to get started. Here's what you need to do.
Download the App
First things first, you'll need to download the Alexa app to get started. Don't worry – it's free to download, but it's essential to set up your device. Open up your app store and search for the Alexa app. After that, you just need to plug the device in.
Amazon devices don't need batteries. They're powered by the mains so connect the plug and you're ready to go!
The edge of the device should light up at the top. If the ring is blue, that just means it's on. Wait for the light to go orange – after it does, Alexa will greet you.
Open up the app, and tap on the Devices tab (on the end, on the right) then the plus symbol at the top of the same side. Add your device, and choose which one you're setting up.
Connect to Wi-Fi
Just like you would do with your phone or tablet, you will need to connect your device to your Wi-Fi. The device itself should guide you through this process so it's quick and easy! If not, you can search through available networks in the Alexa app to find yours.
Speak to Alexa
To grab your assistant's attention, you just need to call her name. If you need her to do anything, open with "Alexa," then give her a command. For example, "Alexa, what is the weather like?" That way, she hears you (rather than picking up on an actual conversation you're having) and knows you need her.
You don't have to stick with the name Alexa. Dive into the app's main settings, then go into Echo (if that's the device you have) and scroll down to 'Wake Word'. You can choose from the default 'Alexa', or you can go for 'Amazon', 'Echo' or 'Computer'.
What can Alexa do?
It's hard to know what the capabilities of an Amazon Echo are if you've never used one before. Here are some of the things you can ask Alexa to do, or for help with.
You can ask Alexa what time or date it is, if you're unsure.
Get the news from Alexa, by asking for your Flash Briefing. It can be customised to be as long or as short as you want, and you can get your news from sources like BBC News. You don't have to listen to all the news she has for you either – you can stop midway if you've caught up enough.
Utter the words "Alexa, set a timer for ten minutes" and you'll hear a jingle when the time is up. Just ask Alexa to stop once you hear the alarm.
As well as a timer, you can set reminders and create a to-do list. You can ask Alexa what's on your to-do list to review what you've asked her to jot down.
Do you ever get a song in your head, but can't remember who sings it? Ask Alexa! If you have the song title, she should be able to find the song for you. You can ask her to play it after to be sure.
To hear any of your favourite songs, you'll need to either set up Amazon Music, or connect Spotify. You'll need to have Spotify Premium to use on the Echo – if you ask Alexa to play an artist or a particular playlist, just add "from Spotify" at the end of your command. Like, "Alexa, play Top 40 Singles playlist from Spotify."
Or, choose your favourite radio station. Ask Alexa to play Radio 1 (if that's your station of choice!) and she'll oblige.
If you need to order food, you can do it through your Echo too. The places you can order from might be limited, but you can ask Alexa to order your favourite pizza from Dominoes. You can order an Uber through Alexa too!
Prefer to listen to books rather than read them? If you already use Audible, you can connect it to your Echo and ask Alexa to read your book out loud. You can skip to a certain chapter, or just pick up where you left off.
Make calls, drop in or send messages to your other Echo-loving friends. In order to do any of these, you'll need permission from the other person. When you do connect (or for drop in, you can use this feature on other Echo devices in your own home), you just need Alexa to do the leg work.
To get started, open your app and tap on 'Communicate' – it's a speech bubble, left of the middle at the bottom of your screen – then confirm your name, allow the app to access your contacts and verify your number. Once that's done, just ask Alexa to place the call, "Alexa, call Emma."
The difference between a call and a drop in, is that the other person needs to accept a call. You need to enable drop in calls initially but after that, your friends are free to contact you as and when they feel the need!
Create a shopping list with Alexa's help – whether it's for groceries or something more extravagant.
Combine your Echo with the Fire TV for Fire TV stick and get Alexa to do the rest. Like, "Alexa, play Friends on Netflix."
If you device to delve into a whole ecosystem of devices, like smart lights for example, you can control everything from just one device to make it easier.
Need some cash to invest in an Amazon Echo? Sell your tablet to musicMapgie to make some quick cash! Get an instant quote, pop your tablet into a box and send it to us for FREE.