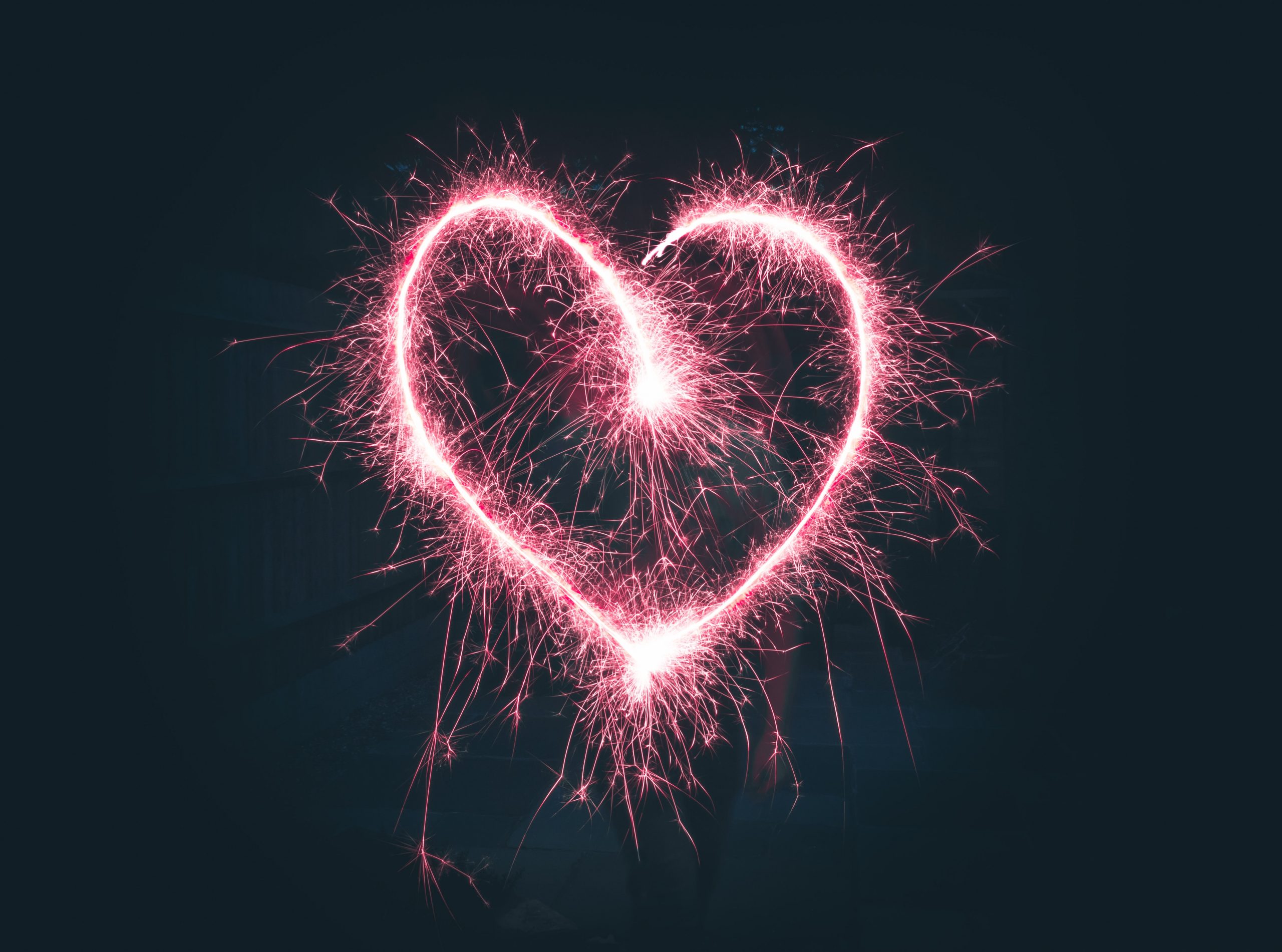 The 10 Best Rom-Coms of all Time
Love them or love to hate them? Rom-coms stand the test of time, from 80s classics to 90s gems – and let's not forget the ones that are cheesy but you can't help but want to re-watch again and again. They get the tears flowing and take us into a world where we wish (for a split second) our lives were a romantic comedy.
Although they are predictable, a collection of things are needed to make a great rom-com; quotable lines, on-screen chemistry and the 'love conquers all' scene at the end that we all know is about to happen… but we still ponder whether it is true love.
Here are our favourite rom-coms that we can't get enough of – enjoy!
---
When Harry Met Sally – 1989
This movie has to be in the top tier of best romantic comedies – with a 90% rating on Rotten Tomatoes, it is undeniably a classic. It stars Billy Crystal as Harry Burns and Meg Ryan as Sally Albright, who meet when they share a drive from the University of Chicago to New York which turns awry.
They meet five years later on a plane and then five years after that in a book store where they strike up a friendship. Each time they meet, Harry consistently highlights his opinion that men and women can't be friends which is tested between the two throughout the movie.
With complete opposite personalities, the "will they,won't they get together" part of this rom-com is what we as viewers cling onto. They originally find a middle ground as friends as Harry is divorced and Sally is no longer with her long term boyfriend Joe, but they become attracted to each other the more time they spend together and deny it until they finally realise they belong together on New Year's Eve.
Buy When Harry Met Sally with musicMagpie!
---
Pretty Woman – 1990
This 1990 hit stars a young Julia Roberts as Hollywood Boulevard prostitute Vivian and Richard Gere as wealthy businessman Edward Lewis. It is the third highest grossing film of 1990 and saw the highest number of ticket sales in the US ever for a rom-com.
Edward gets lost driving to the Regent Beverly Wilshire Hotel whilst driving his attorney's sports car, which he clearly can't drive. He ends up in the red light district of Hollywood Boulevard where he meets Vivian. She gets in the car and clearly has more knowledge about cars than him so charges him $20 to drive the car to the hotel.
They go their separate ways. However, Edward comes up with an idea and offers her $3000 to stay with him for the next six days to play the role of his girlfriend, buying her a new wardrobe and taking her to events.
As Edward and Vivian begin to fall for each other the week comes to an end and Edward says that he will buy an apartment for Vivian to live in. She refuses and says it is not the fairy tale she dreamed of as a child.
After a business meeting with a shipbuilding tycoon doesn't go to plan, his attorney Philip goes to the hotel to find Edward and Vivian is still there. He attempts to attack her, blaming her for Edward changing but Edward arrives just in time and throws Philip out.
Edward and Vivian part ways, but on the way to the airport, Edward detours to Vivian's apartment building, climbs up the fire escape -even though he has a fear of heights – and basically confesses his love for her.
---
Four Weddings and a Funeral – 1994
This 1994 hit follows a group of thirty something friends still finding their feet in life, especially when it comes to matters of the heart. Rom-Com royalty Hugh Grant plays unlucky in love bachelor Charles, whose opinion on never finding "the one" changes when he meets American guest Carrie at his best friend's wedding.
With many weddings to attend, the group's true feelings regarding love and marriage unfold. Each event brings Charles and Carrie closer together; however, the tables are turned when she announces that she is getting married to much older man Hamish for financial security and status, disregarding her clear feelings for Charles. A classic moment in a rom-com where we are all screaming at the TV!
Sadly Gareth, a dear friend of the group, suffers a heart attack at Carrie's reception. After his funeral, the group grow even closer and they all agree to not take life for granted. Charles decides to step up, bite the bullet and get married even though he doesn't want to. Carrie finally comes to the realisation that Charles is the person she wants to be with and turns up to confess her true feelings. Bet you can't guess what happens next? They eventually marry and have a child.
Buy Four Weddings and a Funeral with musicMagpie!
---
My Best Friend's Wedding – 1997
Julia Roberts stars as 27 year old New York City restaurant critic Julianne Potter who receives a phone call from her best friend Michael O'Neal (Dermot Mulroney) telling her about his engagement to 20 year old student Kimmy Wallace (Cameron Diaz).
Disappointed and upset, she realises that her feelings mean that she is in love with him. It's the classic plot for a rom-com, the leading man or lady realises far too late that they're in love. She heads to Chicago to ruin the wedding but is stunned when Kimmy makes her Maid Of Honour.
Still planning her sabotage, she enlists the help of her friend George to help her break the couple up; he flies to Chicago but instead of telling Michael she loves him, she tells him that George is her fiancee in order to make Michael jealous.
Julianne tells Michael that she loves him and kisses him, Kimmy sees and runs away. Michael runs after Kimmy and Julianne chases Michael in a truck. She rings George explaining the situation and George makes it clear that Kimmy is the one that Michael loves because he is chasing her, not Julianne.
Julianne apologises for what she has done after being blind to how in love the couple actually are, Kimmy and Michael eventually carry on with the wedding and Julianne wishes them well.
---
10 Things I Hate About You – 1999
1999 was a good year for rom-coms! 10 Things I Hate About You is a modernised version of Shakespeare's The Taming of the Shrew but retold in an American high school setting. It provided breakthrough roles for Heath Ledger, Julia Stiles and Joseph Gordon-Levitt.
New student Cameron James (Gordon-Levitt) becomes smitten with popular student Bianca Stratford. He is advised by classmate Michael Eckman that Bianca's overprotective father does not allow her or her older sister Kat (Julia Stiles) to date.
The Stratford sisters are only allowed to date if Kat does first, which becomes a problem for Bianca as her sister is anti-social and does not want to date. Cameron asks Bianca out and she suggests that he find someone for her sister to date first, as she has no intentions of dating him and is more interested in affluent senior Joey.
Cameron chooses "bad boy" Patrick Verona (Heath Ledger) to date Kat and to help his friend in need, Michael persuades Joey to pay Patrick to take out Kat. Patrick accepts but Kat refuses, having no idea of the scheme that is unfolding.
Patrick makes many attempts to woo Kat and as she grows more fond of him he offers to take her to the prom. The whole scheme unfolds at the prom as Bianca has fallen for Cameron and no longer likes Joey, who reveals the deal he had with Patrick and Kat is left heartbroken.
For an assignment, Kat reads out a poem titled "10 Things I Hate About You" which reveals she still loves Patrick. In the school car park, Patrick surprises Kat with a guitar bought with the money Joey paid him and confesses he has fallen for her. He is forgiven and they both share a kiss. Love's young dream!
---
Notting Hill – 1999
One of the highest grossing films of 1999, a BAFTA winner and rom-com queen Julia Roberts and Hugh Grant as the leads – perfect! A classic tale of a normal everyday person and a celebrity crossing paths, romance blossoming and how the trials and tribulations of realistically being together becomes an obstacle. Travel book shop owner William Thatcher (Hugh Grant) meets Hollywood actress Anna Scott (Julia Roberts) when she randomly walks into his shop in Notting Hill… what are the chances?!
Will accidentally spills a drink on her and so she goes to his house to change and upon leaving she kisses him. She then invites him to the Ritz hotel but he gets mistaken for the press and has to pretend to interview her. However, her movie star boyfriend turns up who Will has no idea about.
Six months later, she arrives on his doorstep trying to escape a tabloid scandal – the paparazzi get in the way throughout their relationship. Anna confesses she loves him and says the famous line we have all been waiting for "I'm also just a girl, standing in front of a boy, asking him to love her". The final scenes show Anna and Will marrying and spending quiet time in a park where they had their first date. We love happily-ever-after endings!
---
Bridget Jones's Diary – 2001
Bridget Jones (Renee Zellweger) is the relatable stereotype that is perfect for a rom-com; it makes you laugh, angry and sometimes even shed a tear for unlucky in love Bridget. She is bubbly, has a group of loyal friends and gets herself in situations that make the majority of us cringe but it is comedy gold.
Whilst attending her parent's New Year's party she is introduced to Mark Darcey (Colin Firth), a barrister and family friend who she overhears telling his mother that Bridget is a spinster and smokes like a chimney – how charming! She uses the criticism to turn her life around and buys a diary to keep track of her life.
Bridget ends up dating her womanising boss Daniel Cleaver (Hugh Grant) until she finds him cheating on her with an American colleague and quits her job. She attends a friend's dinner party where she is the only singleton – Mark also attends the party and in private confesses he likes her.
Later on in the movie, Bridget confesses her feelings for Mark but she finds out that Mark is getting engaged. In order to cheer her up, her friends organise a trip to Paris but as she is about to leave, Mark shows up at her flat.
As she is getting changed, Mark reads her diary where he finds old opinions of him and he leaves. Scared of losing him again she runs outside in the snow, unable to find him. She is about to go home as Mark shows up with a new diary so they can make a fresh start, they then kiss in the snow.
Need extra cash? Trade in your Bridget Jones's Diary or Bridget Jones: The Edge of Reason DVD or Blu-ray!
Buy Bridget Jones's diary with musicMagpie
---
How to lose a guy in 10 days – 2003
This 2003 rom-com sees Kate Hudson play Andie Anderson, a women's magazine writer who dreams of writing about politics, poverty and economics. Her boss makes a deal with her that she can broaden what she writes if she creates an amazing piece. Getting inspiration from her best friend Michelle's break-up, she comes up with the article 'How to Lose a Guy in 10 days'. Her aim is to start dating a guy and drive him away using ' classic mistakes' women make.
Unknown to her, ladies man and advertising exec Benjamin Barry, played by Mathew McConaughey, makes a similar deal with his boss in order to lead a diamond campaign. He announces that he can make a woman fall in love with him if he wanted to and he has 10 days to do so.
They both coincidentally meet each other in a bar, neither revealing their intentions. Andie works hard to drive Ben away so she can write her article; she moves her things into his apartment, acts over-possessive and clingy, ruins his poker night and buys them a dog. Ben stays even though he is on the cusp of breaking up with her.
Intending to carry on their plans in order to succeed in their jobs, they actually start falling for each other. However, they both learn about what each other have been doing at Ben's work party. They both go their separate ways, Andie writes the article and quits her job. Ben reads the article and Andie explains how she lost the one person she ever fell for. Ben gets on his motorcycle ( I know, very unrealistic) and tracks Andie down on the way to the airport and then they kiss. Cheesy but surely a 00s classic?
---
Love Actually – 2003
The 2003 box office success Love Actually grossed $248 million worldwide and received a nomination for the Golden Globe for Best Motion Picture – Musical or Comedy. Created by famous rom-com director Richard Curtis, it looks into different aspects of love through the stories of eight different couples.
With an A-list cast such as Liam Neeson, Emma Thompson, Hugh Grant, Colin Firth, Keira Knightley, Alan Rickman and more, no wonder this rom-com received nomination after nomination.
It shows how the Christmas holidays can bring people together and for some couples it is make or break time. Emma Thompson plays Karen who is happily married to Harry (Alan Rickman), but she finds out he is having an affair when she sees him buying a necklace for a Christmas present and then on Christmas Day she doesn't receive it.
We see the Prime Minister (Hugh Grant) and a member of the household staff fall in love, Liam Neeson plays a widower who helps his stepson Sam speak to his school crush and unlucky in love Jamie (Colin Firth) goes to his French Cottage for the holidays and falls in love with his Portuguese housekeeper Aurelia.
---
Crazy, Stupid, Love – 2011
We can't say no to a rom-com starring Ryan Gosling and the amazing actress that is Emma Stone! This 2011 hit focuses on the Weaver family. Cal, played by Steve Carell finds out that his wife of nearly 25 years, Emily(played by Julianne Moore) wants a divorce and has cheated on him with a colleague. He reacts to the news by hurling himself out of their moving car.
Cal moves out and regularly begins to visit a local bar in the evenings and talks to everyone about his divorce. His behaviour grabs the attention of womanizer Jacob, played by Ryan Gosling. He transforms Cal into a replica of himself in order to give him confidence.
Meanwhile, Jacob previously meets lawyer Hannah (Emma Stone) who rejects his advances as she is hoping her fiance will propose. When he doesn't, in a gin filled rage she goes back to the bar where she met Jacob, storms up to him and kisses him. To cut a long story short, they end up in a relationship.
Cal is set on getting Emily back and gets his children Robbie and Molly to create a makeshift golf set in their garden to remind Emily of their first date. Jacob and Hannah show up at the house where Hannah is revealed to be Cal and Emily's eldest daughter; Cal is shocked to find out Jacob is her boyfriend and disapproves.
Later in the movie at Robbie's school assembly, Cal confesses in front of everyone that he will never give up on Emily and gives Jacob and Hannah his blessing.
Buy your favourite Rom-Coms from musicMagpie!