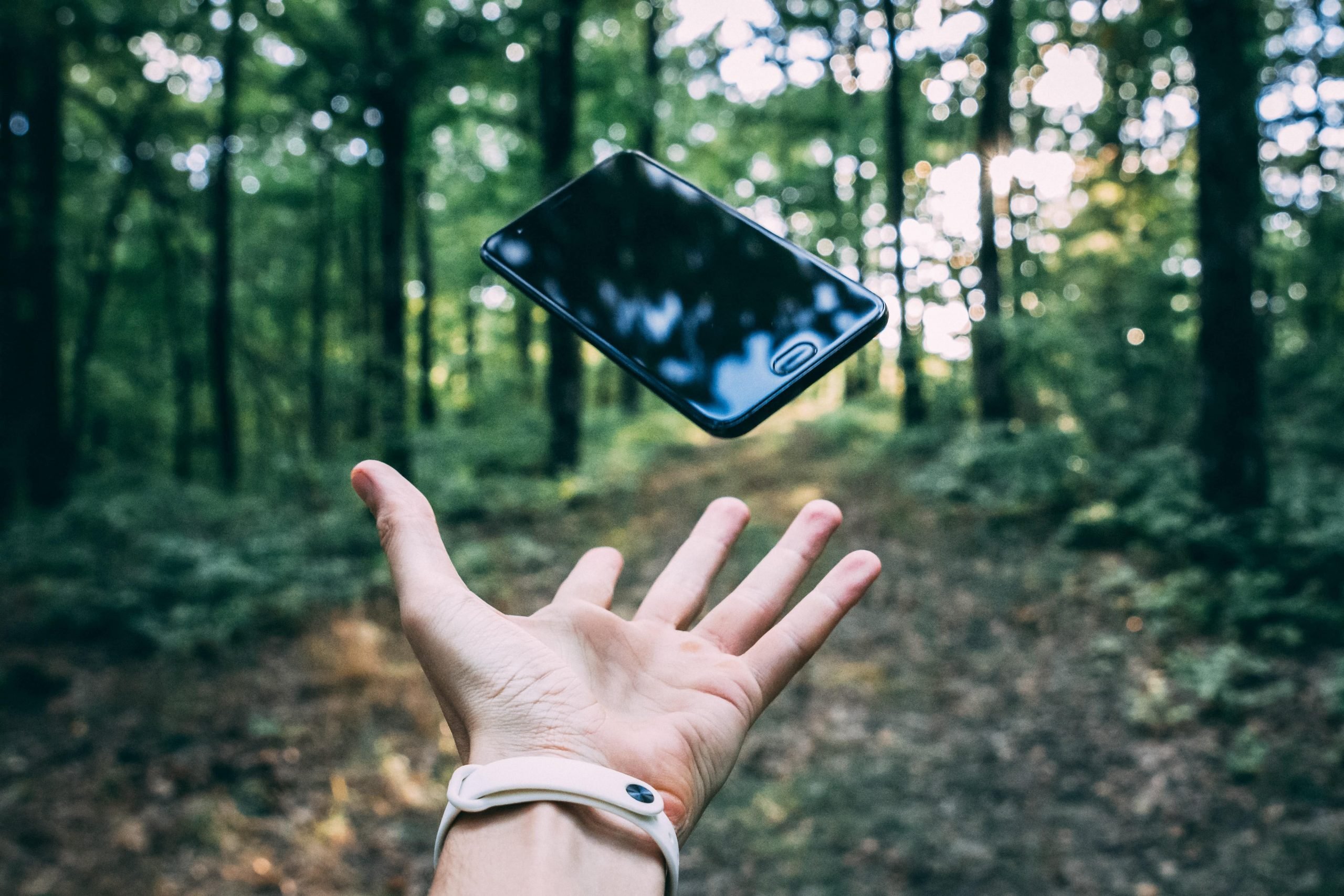 6 signs you need a new phone
The telltale signs of needing (or preferably wanting) a new phone are clear, right? Wrong! Your phone might be on its last legs, or you might just want an upgrade because that fancy new iPhone has caught your eye. Your current phone could last another year, or maybe it needs trading in for a better model!
If you're pondering "When can I upgrade my phone?" – this is a guide detailing the signs you need to look for in order to get a new phone either brand spanking new or refurbished:
---
Battery constantly dies
This has happened to the best of us, but buckle up as we have the problem and the solution for you.
Your smartphone battery should last you the whole day based on normal usage. If it is dying quicker and more frequently this may be an indication that your battery can't cope anymore, and I'm afraid it's time to replace the battery or get a new phone altogether.
You could be draining the battery life with background apps, have your screen brightness too high or are charging your device for too long. You can make your battery last longer, however, if the battery constantly dies then get yourself a new phone. 
---
Can't download phone update
If your mobile phone is struggling to download new software and updates then it may be time to call it quits. You are not getting the best out of the smartphone if you cannot update it!
Updates fix problems and enhance your user experience. Unable to download important updates can leave you vulnerable to hacking and so your personal data is at risk. Lessen the stress and get yourself a new or refurbished phone today!
---
Cracked mobile phone screen
A lot of us have been through the scenario of dropping our phone or it accidentally has a scuff or a scratch here or there. It can clearly be a hazard and makes it unable to display information on the screen. If you have had your phone for some time and the screen has been obliterated then it might be time to have a change and see your phone screen clearly for once!
Save cash and check out our range of refurbished Phones at musicMagpie today!
---
Need more phone storage
Nowadays we fill our phones with apps, pictures, videos, notes, games etc. Is your phone notifying you that your storage is full? If your having to delete precious images or favourite memes then an upgrade is on the cards. Go for a better model, or change the type of phone you purchase this time in order to fit your storage needs!
---
Have to have a new model smartphone…
Fitting in with the phone trends year in year out can be challenging price-wise and it might not even be suitable with what you are using it for. We have all been guilty of upgrading early or purchasing the newest iPhone or Samsung because the adverts are telling us it's the best phone ever!
Have a think – is your current phone actually doing its job? How out of pocket will you be if you decide to upgrade? Take into consideration the storage, camera and app availability before you make the exciting leap!
If you're looking to upgrade and wondering 'where can I sell my Phone?', trade in with musicMagpie today and make extra cash!
---
Necessary Apps don't work on your phone
Certain operating systems don't allow apps such as WhatsApp to function. iOS 7 (iPhone) or 2.3.7 Gingerbread (Android) won't allow it to run properly. This can be an issue for you if you rely heavily on this app to communicate with others. On these operating systems, you can't reverify your existing account or create a new one. It may be worth getting a new phone that allows WhatsApp to run smoothly!
---
If after reading this guide you are thinking " I want a new phone what should I get?" – Look no further buy and save on a refurbished phone with musicMagpie today!