The Best Tech Hacks You Need to Know
Have you ever wanted to improve the way you use a phone or laptop to make life that little bit easier? Tech hacks are a super fun way to speed up your use of technology, curb your boredom and most of all – show off your newfound knowledge!
Find out Google's secrets, get access to all the discount codes and discover music that's never been played before (ever!) with our must-know tech hacks:
Proof your writing
Want to know if what you write makes sense? Paste it into Google Translate and click the speaker button to hear it spoken out loud.
Nearby Wikipedia tool
Want to discover new places in your local area? The Nearby Wikipedia Tool asks to access your location in order to pull up local attractions, buildings and so much more!
Search Youtube without going on the site
Simply type the URL for YouTube (youtube.com) and hit the tab button. You'll then see another address bar appear under the main search tab – you can browse videos using this newly appeared search bar without going on the YouTube site!
Youtube shortcuts
Maybe you're too lazy to use your mouse/scroller or want to quickly rewind a video. Fortunately, there are numerous ways you can make use of YouTube with a few simple keyboard shortcuts:
Press "J" to rewinds 10 seconds
Press "L" to fast-forward 10 seconds
"F" puts you into full-screen
"M" mutes the sound
"Up" and "down" arrows turn the volume up and down respectively.
Hide people without blocking them
Most social media platforms now allow you to "mute" an account without having to block or delete them. Here's how to mute accounts on different channels:
Facebook
Visit the profile of the person you want to mute
Tap "Unfollow"
Instagram
Tap the "…" button next to the post by the person you want to mute
Tap "Mute"
Select an option to mute posts or mute stories and posts.
Twitter
Visit the profile of the person you want to mute
Tap the "…" button
Tap "Mute".
LinkedIn
On your feed, tap the "…" next to the person you want to mute
Tap "Unfollow".
Log out from social media remotely
Maybe you bought a new device or you forgot to log out of a friend's computer or mobile. Here's how you can log out of your social media accounts remotely:
Facebook
Log into Facebook from any device
Tap "Settings"
Tap "Security & Login"
You will now see where you're logged in
Tap "Log out of all sessions" to sign from Facebook on every device.
Instagram and Twitter don't offer a setting to log out of all devices, so you'll have to change your passwords for these channels.
LinkedIn
Tap on your profile picture, then tap "Settings & Privacy".
Under "Login and security" tap "Change" next to "Where you're signed in".
Tap "Sign out" of every session you're logged into.
Take a selfie with Apple headphones
Some earphones double as a camera remote (especially Apple ones!).

Make sure your headphones are plugged into your phone, open your camera then press the "+" button to take a photo! Want to record a video with your headphones? Press the "Play/Pause" button to start and stop recording.
Use your web browser as a calculator
Save your self the effort of opening up a calculator whilst surfing the web. Just open a new tab (or use your existing one) and enter a calculation as you would on your calculator. The suggested results will give you the answer!
Call someone back quickly
Want to redial the last person you called or the number that called you? Just hit the call button on your Smartphone and you'll immediately call the last number called/received on your device.
Plug headphones into microphone jack for a cheap microphone!
Don't want to fork out for a new microphone? Fortunately – you can use your headphones instead! Whilst the quality might not be as great as a microphone, it's perfect for quick calls or voice notes.
Reopen a closed tab quickly
Accidentally closed an important tab? Save the effort of going through your browser history or "Recently closed" function. Just use one of the following shortcuts:
For Mac: Command+Shift+t
For PC: Control+Shift+t
Honey coupon codes
Finding coupon codes for your online purchases can be a lengthy process. Save time (and money!) by adding the Honey chrome extension to your browser.
Is your email involved in a data breach?
Many sites have been caught out on compromising personal data. If you've signed up to a blog, social media channel or eCommerce site, HaveIBeenPwned.com can check if your email address was compromised in a data breach.
You'll see exactly what data of yours was released, which sites are responsible for releasing your data and advice on how to protect your details.
Test how fully charged your phone or battery is
Drop your phone or battery a couple of inches from the ground (be careful not to break the former!). If it bounces, the power is flat. If there's little to no bounce, it's fully charged.
Use your phone's camera to check if your remote is working
Check the IR is working by pointing your phone's camera at the end of the remote control where the IR light should appear. If you see a light, that means it's working as it should. If there's no light, replace the battery or get a new controller.
Search "Unsubscribe" to unsubscribe from useless emails now!
Thanks to new GDPR laws, every email you receive from companies, blogs, and social media must have an unsubscribe buttons.
Search "unsubscribe" and you'll pull through all emails that contain this word, meaning you can unsubscribe from mailers you no longer want to receive emails from.
Your laptop is overheating? Place 2 forks underneath
Place two purely metal forks under your laptop if you feel it overheating. It's an inexpensive way to keep your laptop cool (just make sure you don't use forks with plastic on them!).
Place two purely metal forks under your laptop if you feel it overheating. It's an inexpensive way to keep your laptop cool (just make sure you don't use forks with plastic on them!).
Use google.com/NCR whilst you're abroad to avoid country URL redirects
Imagine this: you're on holiday and want to Google something, but you keep getting directed to the country's language and/or location of the site you want to visit. Annoying, right?
Simply add the Chrome extension NCR ("No Country Redirect") to your Google Chrome browser. Don't use Chrome? Just use the URL Google.com/NCR.
Hotelwifitest.com tests hotel wifi strength
Need decent Wi-Fi strength on your travels? Of course you do! Before booking your hotel, visit Hotelwifitest.com to assess the Wi-FI speed of your chosen hotel. You can find hotels in your destination with the best (and worst) Wi-FI speed.
Check username availability on multiple sites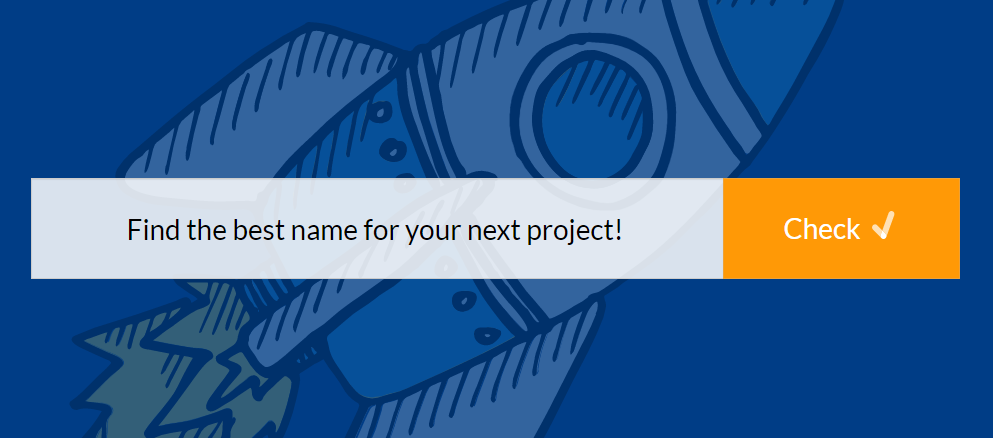 Check if your username is available on other sites with Nameck.com! You'll get a full view of sites where a username is or isn't available. You can even search for domain names across different countries.
Set specific characters as your email address to avoid retyping it each time
Filling out your email address time and time again on your mobile device can become tedious. Fortunately, Apple and Android's keyboard functions allow you to set a shortcut (or "macro") to help you enter your email faster:
Android
Tap "Settings"
Tap "Language & input"
Tap "Personal Dictionary"
Tap the "+" then follow the instructions to add your personalised character set.
Apple
Tap "Settings"
Tap "Language & input"
Tap "Personal Dictionary"
Tap "Text Replacement"
ap on the + in the top right corner then follow the instructions to add your personalised character set.
Google "find my phone" to locate your Android
Lost your phone or found it it's been stolen? As long as your device location settings are on, you can find your device using "Find My Phone".
Plus, you can use Find My Phone to ring (even if it's on silent), erase your data or lock the phone from a remote location.
An Apple-exclusive "Find My iPhone" app does the same thing, but you must have had your phone synced and logged into iCloud.
Download "type and walk" to text safely-ish whilst walking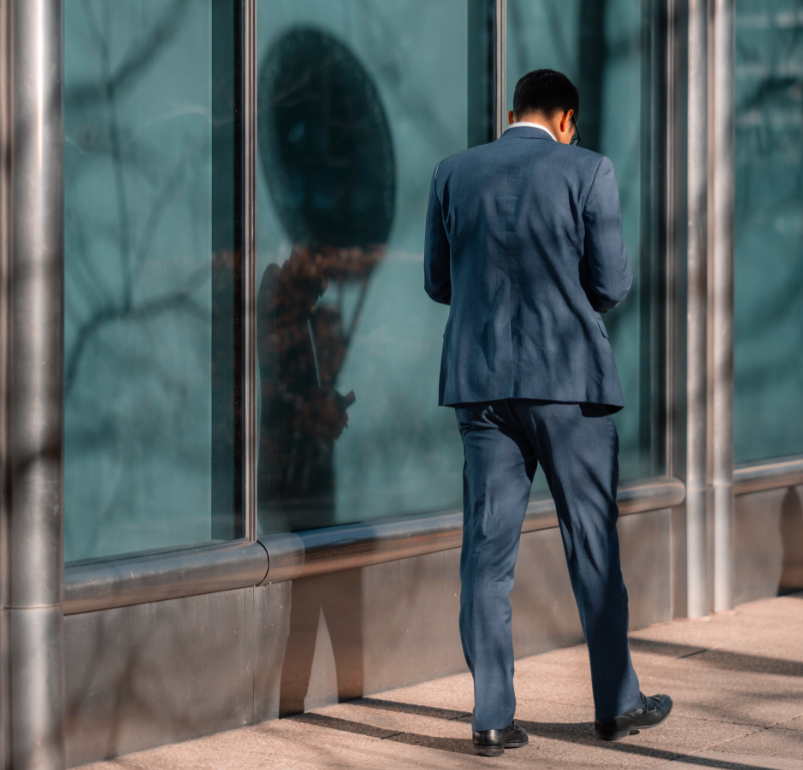 Typing and walking is a difficult task and exposes you to dangers like walking into an object or person. Download Type and Walk. It actives your back-facing camera and an overlay of your messaging app so you can see what's in front of you and text at the same time!
Smartphone photography hacks
Want to take your photos to the next level with little to no budget? The following tips will up your Smartphone photography game:
Spray water on glasses to create an interesting filter
Shoot through tinted sunglasses for an interesting filter
Use flash when shooting on your phone behind certain objects to project interesting shadows
Shoot through binoculars to get a high-quality zoom
Place your phone is an airtight bag to shoot underwater
Create hazy effects using vaseline on your lens
Use inexpensive prisms to create interesting photos
Use coloured gels on your flash for interesting colours on your photos.
Call a phone to disable its alarm
Have you ever been woken up by a family member's phone alarm going off super loudly? Disable their alarm by ringing their phone.
Find out Google's secrets
Google is full of fun little gimmicks and Easter Eggs. Find out all of the shortcuts to make your Google browser tilt, spin, turn into a game and so much more!
Plays songs that have never been played on Spotify
At a loss for new music to listen to? You might be the first person to discover an up and coming artist on Spotify! Forgotify is a platform that gives you access to Spotify's songs that have never even been listened to. Be the first!
Change cases of text fast
Don't delete and retype a sentence on Microsoft word! Use the shortcut shift+f3 to make your text all uppercase. Press the buttons again for the sentence to go lowercase take full stops and capitalisation of letters into account.
Charge your phone faster
Running out of black printer ink? Change your text and/or image colour to #010101 for 99% gray. This will help save on the little black toner you have left for those important documents!
Turn your favourite part of a youtube clip
Funny or cool YouTube video you wanna turn into a GIF? Type "GIF" before "YouTube" in the URL of the video you want to turn into a GIF!
Find every past exam paper you'll need
Want your children to pass their exams? Find past exam papers easy with the following search string on Google: site:edu [subject] exam.
Assess your writing readability
Your writing is spelled correctly, but something seems off. Use the Hemingway App to assess your writing readability! It checks for use of adverbs, sentence structure, alternative words and so much more.
Scroll up and down a page fast
Speed up workflow or bypass a broken scroller on your mouse by pressing the space bar to scroll down the page you're viewing. To scroll back up, use the spacebar + shift key together.
Stop someone scrolling through your photos
Zoom into the picture you want to show to someone. That way if they scroll it moves the existing image.
Improve sound quality when sharing headphones
Don't deal with missing audio! Turn "mono" audio on for an equal split in sound when sharing your headphones with someone else.
Save battery whilst using an AMOLED screen
Use darker wallpapers and colours to save anywhere between 6-8% more battery life. Turn on your AC display for notifications and use apps in "dark mode" (where applicable).
Find out where most of your mobile data is going
Running out of data before the end of the month? View detailed usage of your android phone by selecting network – internet – data usage. In this window, you can find out the apps using the most data and disable/delete them accordingly.
Make your fingerprint scanner super accurate
Whether you're on an Apple or Android device, make your fingerprint password super accurate by scanning your fingerprint at multiple angles.
Create custom iMessages for calls you can't answer
To set auto-replies on your iPhone, visit Settings > Phone > Respond with Text. You'll find three pre-existing messages you can send to a caller. Tap one to amend the message with your own text.
Set custom vibration patterns so you know who's calling
Want to know who's ringing you so you can pick up straight away (or ignore the call)? Find out how for iPhones and Android devices:
iPhones
Choose a contact you want to change the vibration pattern of
Tap "Edit" – "Text tone" – "Vibration"
Choose from their default options or "Create New Vibration".
Android
Tap "Settings
Tap Accessibility.
Tap Vibration & haptic strength.
Review or change the following settings:

Ring vibration
Notification vibration
Download Wi-Fi app finder to find a hotspot locally
Visiting a new place and need to connect to Wi-Fi? Use WiFi Map – an app that finds internet hot spots in your local area.
Want to test headphone quality? Listen to these songs
Bohemian Rhapsody, Welcome to the Jungle and Unfinished Sympathy are just some of many songs you can use to test the audio capabilities of headphones. Find the list of songs here.
Increase your phone's sound with a cup
An old classic – put your phone in a fairly large glass to amplify sound.
Set a reminder to email someone back
Want full control of when you send and receive emails? Schedule emails to send at a later date, set up reminders to follow up, reminders for no responses and it's available on both Apple and Android!
Navigate Gmail fast and easy
If you're a Gmail user you can use the following shortcuts to navigate quicker
C: start a new message
Shift-C: start a new message in a new window
D: start a new message in a new tab
F: forward a message
#: delete a message
Shift-I: mark a message as read
Shift-U: mark a message as unread
Command-S: save a message.
Enable the "unsend" button on Gmail
Just go into settings (the cogwheel on the top-right), "Undo Send" – click enable and set how long you want the cancellation period to be.