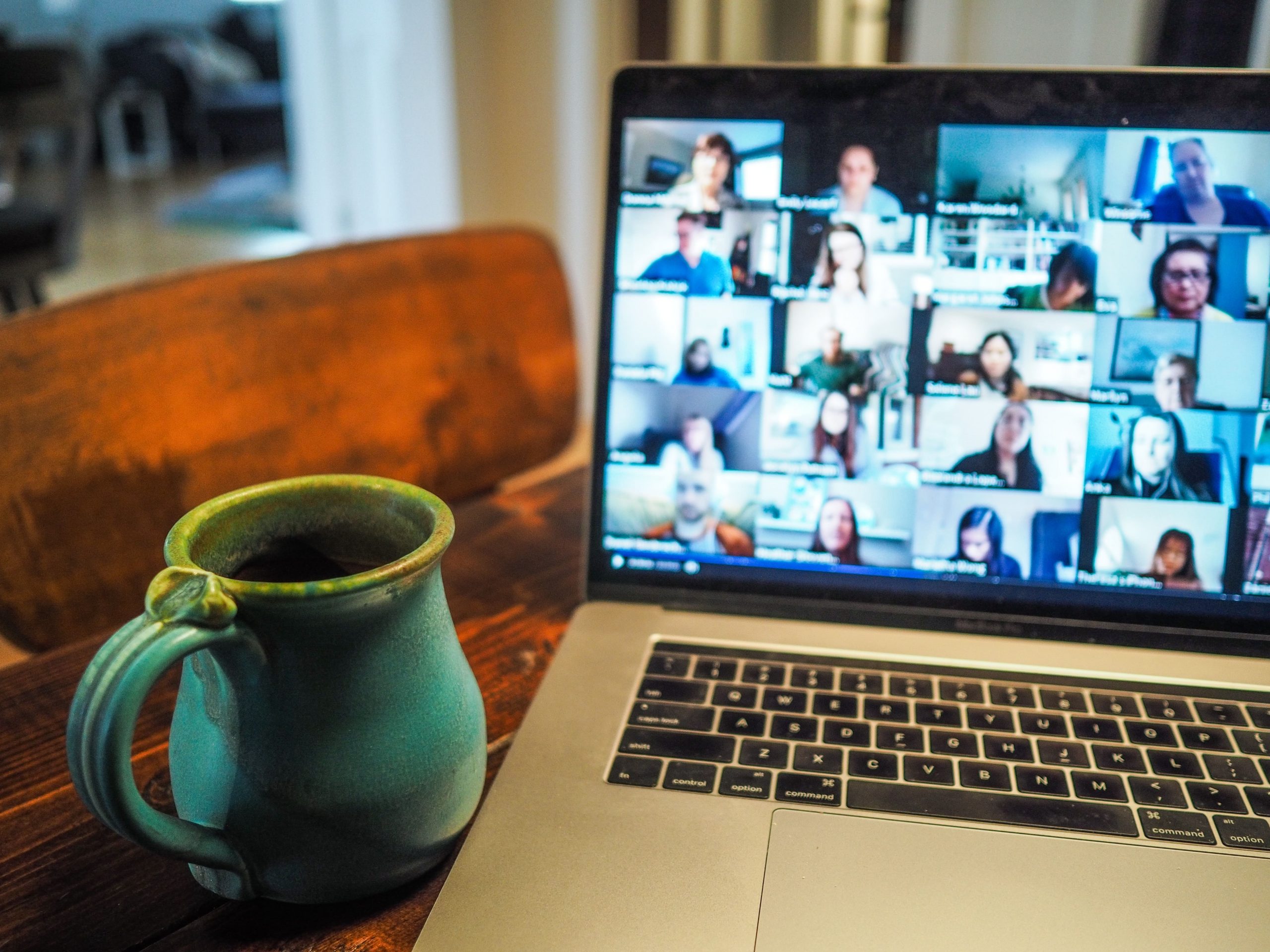 6 Fun Games to Play on Zoom
A lot of us have been introduced to Zoom over the past few weeks. It's normally used for video conferencing, with the extra fun of changing your background to whatever you see fit. But when it comes to built-in effects and games, it pretty much stops there.
There are plenty of fun games you can play with your friends and family to make Zoom more interesting though. Here are some of our favourites!
---
Quizzes
A pub quiz isn't an option right now, so why not bring it to Zoom? You hardly need any resources; just a pen, paper, and some quiz questions you can find through Google. What are you waiting for? Get quizzing!
---
Heads Up
Download Heads Up onto a separate device than the one you are using for your Zoom call. With 40 or more decks, simply pick a category such as celebrity, movies, accents, animals and more. You can even create your own category!
Play with as many people as you like and simply draw a card by tilting your phone, iPad or tablet etc and guess what is on the screen by clues you are given by your teammates. Heads Up is available on iOS and Android devices for free!
Need a new phone? Buy refurbished phones from the musicMagpie store and save!
---
Pictionary
This is one game where you can use a Zoom feature! You will need to activate the whiteboard sharing feature. Click share screen, then select the whiteboard and click share – alternatively, you can just use pen and paper.
Pictionary is a classic game everyone can join in. Divide people into teams, choose a team to play first and then pick a drawer. The drawer generates a word and has one minute to draw the word for their teammates to guess – if they guess correctly, they get a point!
There are a few different ways you can play Pictionary over a video call. You can download Pictionary apps or word generators on iOS or Android to help generate words. Or, you can Google random word generators.
---
Trivia
Everyone loves a bit of Trivia to keep their mind going! Use the Zoom chat to enter your answers and find who is the smartest out of your teammates. Google random trivia categories or download Trivia Crack on iOS and Android for free. However, this app does offer in-app purchases. Choose from thousands of questions to test your opponents!
---
Bingo
Bingo is probably one of the easiest games to play on Zoom. You can create your own bingo cards if you want to be a bit creative, but otherwise use websites such as My Free Bingo Cards. Choose to play a traditional game or a custom game that revolves around categories such as music or movies. Pick a bingo caller, make prizes, and have fun!
---
Charades
Another classic game to play on Zoom. Use the spotlight feature to make this game more interesting. Split into teams and choose words and phrases to use. Whoever is acting out the charade uses the spotlight feature and their teammates have one minute to figure out what it is.
---
If you're looking to buy a console, iPad, tablet, refurbished phone etc for less then shop refurbished tech at musicMagpie. Alternatively, if you are looking to sell your old phone or other tech, then trade with us for a great price!