20 free video & mobile games to keep you entertained!
What's better than free games? Stay entertained across your mobile phone, tablet, game console, and PC with our guide to the best free games you can enjoy today!
---
Android: Mobile Games
Here are six Android games sure to keep you entertained:
EA Sports games
With decent graphics and controls, you won't be disappointed! Choose from Madden NFL, FIFA Soccer, NBA Live Mobile, EA Sports UFC, and more. With realistic elements and real life players s, you actually feel as though you are playing the sport. Download on Google Play and enjoy!
You don't need to spend any money to enjoy Call of Duty on your mobile! Play iconic multiplayer maps and models whenever you want. It's easy to use and suits any type of player – whether you're a casual player or have been playing it for years. Choose between a 100 player battle-royale mode, a sniper vs sniper battle and more.
All the characters, themes and settings from your favourite Netflix TV show are present in this awesome and surprisingly in-depth game! Using a simple tap and control system, players can solve puzzles using each character's unique abilities, collect Eggos and Gnomes, or uncover exciting areas you've never seen before. How exciting!
---
Nintendo Games
It's a win-win when it comes to Nintendo games. They deliver great user experiences with loads of genres to choose from. Here are some of the most popular Nintendo games:
Design your campsite, collect themed items and choose from over 1,000 pieces of furniture and 300 clothes. Invite your favourite animals and grow a friendship with them! This game is free to play, however, in-app purchases are available.
Collect drivers, badges and more! Race around the courses and increase your online ranking. This game is free to download but does include in-app purchases.
A tale of heroes, legends and over 60 voiced characters ready for battle! This game is free to download but does suggest in-app purchases.
Want a refurbished Samsung phone or Android for less? Save with musicMagpie! Alternatively, if you have an old Android, get cash for your old phone!.
---
iOS: iPhone and iPad games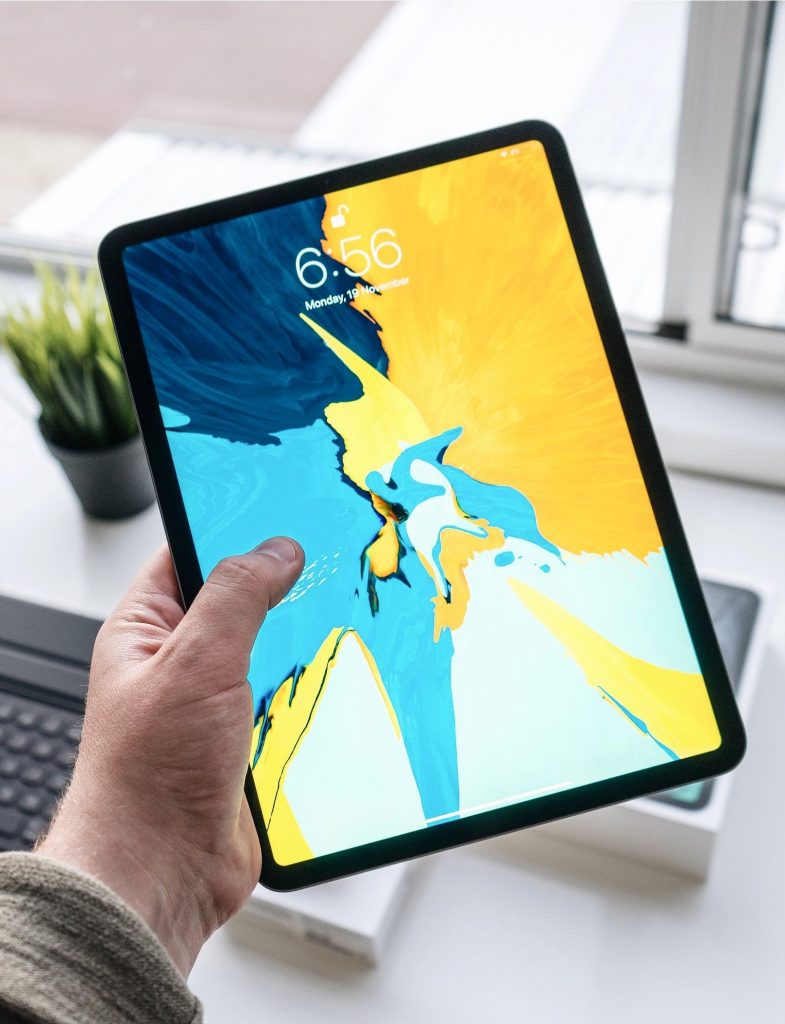 Enjoy all games that Apple has to offer! Whether it's on your iPhone or iPad, stay entertained and play for free. In-app purchases are included in these games; however, they're still free to play. They'll state on the App Store whether it's suitable for iPhone, iPad or both.
Why not bring a bit of nostalgia to your gaming experience? Included in Apple's Best Games of 2015, this is PacMan like you've never seen it before! This game has an edge with added features, a new range of ghosts and over 15 power ups such as laser, Tornado and more.
This is something for Marvel fans to get into! Build teams of super-heroes or team up with friends to create an alliance. Prepare for epicfights and a showdown between the greats! Spider-Man, Iron-Man, Wolverine and more are all in your hands.
Endless arcade action! Play as a cartoon pigeon and takedown Evil Dule Dexter and his minions. This game has a multiplayer mode, so you can play with friends too.
Why not play something a bit different? A virtual pinball machine sounds great! Race against time in a never-ending journey of strobe lights. A spin on a classic arcade game, PinOut is free and is free from ads.
Get refurbished Apple products for less with us! Or do you have an old iPhone or iPad that you want to sell? Trade in your old tech with MusicMagpie.
---
PC & Game Console games
Put your PC or Game Console to good use and play a variety of games from action to skill-building.
Fortnite
Arguably the most popular video game in the world, Fortnite: Battle Royale is available on PC, Xbox One, Nintendo Switch, PS4 – build structures, parachute in and find loot chests. The best players are able to build and battle at the same time! Best of all, it's totally free to download!
League of Legends
This game is one of the most highly played MOBA (Multiplayer Online Battle Arena) games on PC. Play a champion or warrior with special skills and destroy the opposing team's base. Free champions rotate weekly; however you can pay if you want to permanently keep a character. If you play regularly, you'll earn in-game currency to buy champions.
Warframe
Warframe is available on PS4, Xbox One and PC. It's a free-to-play third-person shooter with co-operative capabilities. Missions vary from wiping out enemies to retrieving data (which is much more exciting than it sounds!). Players are given three weapons and each piece can be upgraded.
Bejewelled Blitz
If you like Candy Crush, you're going to love this. The objective of Bejewelled Blitz is to swap one gem with another to form a horizontal or vertical chain. Bonus points are given when chains of three or more are formed. You can download this game on Facebook, Android, iOS, or through EA games.
Looking for a game console to keep you entertained? Get a refurbished console for less and save! OR want to make some extra cash? Trade in your old console.
---
Microsoft
If you have the latest version of Windows 10, here are some of the best free games to download:
Progress through the game and customise weapons, bullets and more. Missions start with a specific location and there are over 500 to choose from. This game also offers a multiplayer mode.
Microsoft has transformed this classic game into virtual fun. The basis of the game is the same, however, it has a theme of travelling around the world. Bingo has got a lot better!
Candy Crush is free to play with new graphics and explore new environments. You can also play with friends to see who gets the highest score.
---
Play on a range of devices for free and have fun! Buy refurbished tech with musicMagpie and save. If you are looking to sell your old console, iPad, phone, tablet then trade with us for a great price!