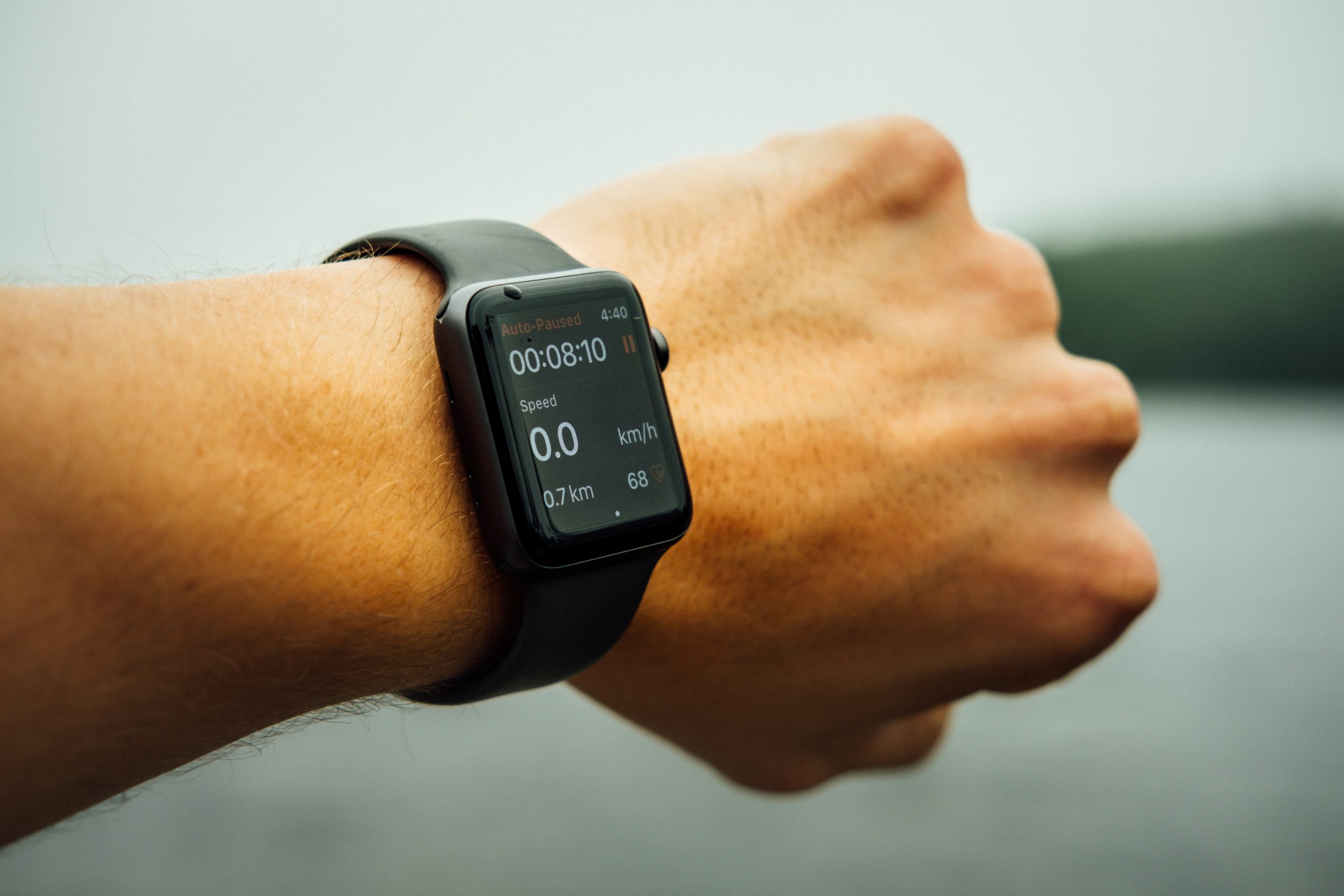 Everything you need to know about the best smartwatches
Are you always on the move? A smartwatch has everything you need straight from your wrist! It's a convenient way to be up to date with messages, social media, and has amazing fitness features.
Find out how they work and how to get the best out of wearables!
---
What is the difference between a Fitbit and a Smartwatch?
Both devices are fitness-focused, however, a smartwatch has more features for everyday use and a Fitbit is solely a fitness tracking device. For example, you can get text messages, missed calls, and run a variety of apps as well as tracking your daily fitness and health.
---
What is the purpose of a smartwatch?
A smartwatch can be used in many ways. It has all the features you need for fitness such as heart rate tracking, GPS and tracks your activity through the day. Alternatively, if you're constantly on the move, it alerts you of notifications, missed calls and more.
Here are some common features of a smartwatch, but depending on which model you buy, there's so much more!
Physical activity trackers
Notifications from texts & social media
Missed calls
Listen to playlists
Calendar
If you want to buy a smartwatch specifically for fitness, here's a guide to use your smartwatch for home workouts.
Which smartwatch has the best battery life?
The average battery life for a Smartwatch is around 1 or 2 days. The stylish Huawei Watch GT 2 has one of the best battery life for a wearable. It lasts up to two weeks on a single charge. It preserves the battery so you don't have to make the choice between LED and smartwatch functionality.
However, Huawei has had to limit the number of apps that this Smartwatch can hold and so not being able to install third-party apps could be a deal-breaker. If you're into fitness, this wearable is perfect as it's designed for health tracking.
Take a look at our refurbished Huawei wearables!
---
Best smartwatch for Apple
The Apple Watch Series 5 is the winner! It has loads of amazing features, a new S5 processor and it runs WatchOS 6. Plus, you no longer have to raise your wrist to turn the screen on.
This smartwatch has extra fitness features such as activity trends to show your progress and alert you when you have been inactive. There is also a new noise app to notify you of the risk of hearing damage. The case is also swim-proof! New workout plans have been built into this wearable so you can choose from cycling, yoga, swimming, hiking and more.
However, battery life is a downside. It has around 18 hours of usage, with a possible squeeze of a few more hours if you change it to power-saving mode. If you are always on the go then this smartwatch may not be the best option.
Check out out our great value range of refurbished Apple Watches!
---
Which is the best Samsung smartwatch?
The Samsung Galaxy Watch Active 2 is the best smartwatch for Android users. It comes with fantastic features such as blood pressure monitoring, water resistance and ECG readings. However, this smartwatch has limited app support, which could be a problem if you depend a lot on apps. 
Check out our refurbished Samsung smartwatch models for less with musicMagpie!
---
The Best smartwatch for swimming
If you are an avid swimmer then a smartwatch suitable for swimming is perfect for you! It's easier now than it's ever been to find a wearable that you can use to track how many laps you're doing in the pool.
Samsung Gear Sport
The Samsung Gear Sport was released in 2017 and is an all-round fitness watch. It is slim and has a swim-friendly design. It can track your resting heart rate, calories, steps and even record your water and caffeine intake which is handy. You'll probably get around 2 or 3 days from the battery – and you can play offline Spotify playlists.
---
Top 3 Best low budget smartwatches
Smartwatches can be expensive depending on the what you need it for! You may be a fitness fanatic who wants the most up to date health tracking or always on the move and need a wearable full of apps.
The best way to get more features for less is switching to a refurbished wearable! Buy a refurbished smartwatch with musicMagpie and you'll save cash as well as getting a top of the range device.
If you want an Apple Watch but want a cheaper price tag than the Apple Watch Series 5 then the Series 3 is the best match.
It's lightweight and small, perfect for working out and being constantly on the move! It comes in two models, GPS and one with GPS and cellular. This wearable also has a faster dual core processor and wireless chip.
It has added fitness features that are pretty impressive! With additional workouts and a new competition mode which allows you to challenge friends. It has an improved heart rate monitoring and ables you to take calls whilst you work out.
Samsung Galaxy Watch Active
Released in 2019, this watch is perfect if you want to keep the price down and up your fitness game. It's basic and lightweight as its purpose is to keep you on track with fitness. It can track distance, activity, sleep, steps taken, stress levels and more.
This wearable can also notify you of texts and social media messages too. It's also water-resistant and has an interchangeable strap.
TicWatch E2
This wearable is a cheap option by Mobvoi! It runs on Google Wear OS and has a very sporty look with a plain silicone strap. It has a circular AMOLED display with a good quality screen. This smartwatch is also up to 50 metres waterproof perfect for swimming.
Plus it has heart rate monitoring and GPS tracking, it's battery life is 1.5 to 2 days. The TicWatch E2 is more suitable for those who want a basic smartwatch.
---
The Best looking smartwatches
Want to ditch the clunky design and switch to a more stylish look?
Skagen Falster 3
This probably isn't your first choice of brand for a smartwatch but if you're looking for something stylish then this wearable is an option.
It's minimal and looks like a traditional watch! It has a fully round stainless steel case. Even though this smartwatch has a luxury appeal, you can still hit the gym with it as it's got a built-in GPS and heart rate monitor. It runs Google Wear OS and has a speaker so you can use Google Assistant.
Fossil Sport smartwatch
Again not the most obvious wearable to pick and this smartwatch may set you back a bit. It works well for notifications, tracking workouts, GPS and has around 24-hour battery life. It has 41mm and 43mm case sizes, plus if you get bored easily with the same watch strap, it has interchangeable straps and bracelets.
---
Buy a refurbished smartwatch that won't break the bank with musicMagpie!