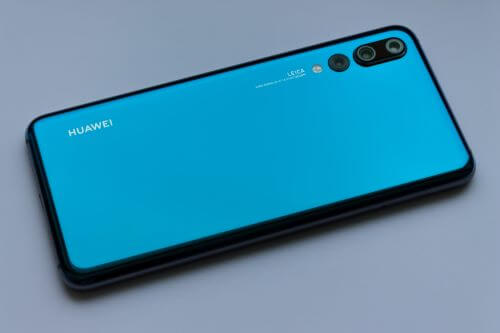 The Huawei P50 and P50 Pro were released in China in August, but we're yet to see a global launch, with talks of an early 2022 release. 
There have been a few known problems with the production of the P50 series due to a chip shortage. The side effect of this is a split between Huawei's Kirin 900 chips and Qualcomm's Snapdragon 888 chips, both can be found in the SKUs for the P50 Pro. 
However, if you were hoping to use 5G, then you may be disappointed to hear that the P50 series doesn't have it. Even though 5G has grown in popularity, there are still places outside of Europe and China where it isn't established, but you will still have access to 4G. 
In terms of pricing, Huawei has only released prices for China that have been converted but they don't fully reflect international prices. Here's a guide of some of the P50 series estimated prices: 
P50 8GB RAM and 128GB Storage = £500 
P50 8GB RAM and 256GB Storage = £550
P50 Pro 8GB RAM and 128GB Storage = £665
P50 Pro 8GB RAM and 256GB Storage = £720
P50 Pro 12GB RAM and 512GB Storage = £885 
Both models run on the new HarmonyOS operating system and include the XD Fusion Pro engine, which aims to deliver better light and colour reproduction.
Here's what features we can expect from each model:
Huawei P50
You can look forward to a larger screen from the P50, with a 6.5-inch OLED display and the choice of 128GB or 256GB of storage. It also has faster refresh rates, including 90 Hz, 66W fast wired charging and 8GB of RAM.  
You can also look forward to Dual Matrix Cameras, including a 13MP Wide camera and a 12MP Telephoto Camera, plus a 13MP front-facing hole-punch camera. 
The Huawei P50 comes in a range of colours to choose from, including Cocoa Black, Cocoa Gold and Pearl White. 
Huawei P50 Pro
The P50 Pro has a slightly larger screen size compared to the P50, with a 6.6-inch curved OLED Display. It also has more options for storage, including 128GB, 256GB or 512GB and the choice of 8GB or 12GB RAM. 
The P50 Pro also has 66W fast wired charging and includes 50W wireless charging too. In terms of camera, it has Rear Dual Matrix Cameras, including 40MP True-Chroma monochrome camera, 13MP Ultrawide Camera and 64MP periscopic telephoto. 
There's even more colour choices compared to the P50 model including, Cocoa Gold, Pearl White, Charm Pink, Golden Black, and Dynamic Sky Blue. 
We've got a great range of refurbished Huawei phones at the musicMagpie Store, including refurbished Huawei P30 Pro and more!