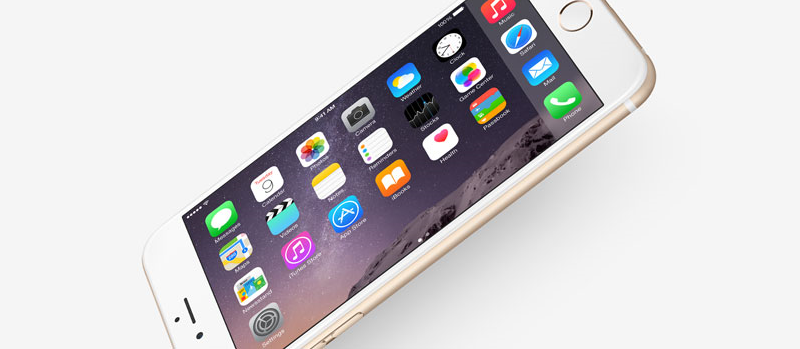 5 apps that'll make your life surprisingly easy
Life moves too fast for most of us to keep up. When we're not working, we're rushing around trying to do chores, meet friends and cram entire seasons of Game of Thrones into a single day.
Well, fret no more: we've trawled the iOS and Android stores to find you 5 apps that'll make your life easier to manage, giving you more time to sit around eating crisps and doing nothing. Hooray!
---
IFTTT
IFTTT stands for 'If this, then that', which sounds like some kind of profound riddle but actually refers to the apps main function: automating certain tasks based on certain cues you set.
So, if you want to know when it's going to rain, you can get IFTTT to send you notifications when your weather app predicts showers. If you publish something on Facebook, you can get IFTTT to publish it on Twitter. You can even get the app to send an automated text to people when you miss a call from them.
There are hundreds, if not thousands, of possibilities, some of which you can check out here.
IFTTT on Android | IFTTT on iOS
---
Calm
Calm offers a rare moment of peace in our hectic world, playing nice ambient sounds paired with lovely scenes of fields and ocean views. It's the perfect remedy if you regularly feel your blood boiling on the morning commute.
There's even a guided meditation feature, in which a smooth-voiced American lady gently talks you into a relaxed state (as long as you don't find closing your eyes and not moving for 10 minutes stressful).
---
Saga – Automatic Lifelogging
Where does all your time go? That's the question Saga, an automatic 'lifelogging' app, seeks to answer.
Saga collects data on where you've been, how long you've been there, and what you were doing. You can then add pictures, notes and various other media to create a mini journal/alibi.
It's a great little app, although it could do with a 'sugarcoating the truth' feature; finding out you spend most of your time in bed playing videogames can be a little bit depressing…
---
Clear
Clear is a plain and simple to-do list, which doesn't sound that exciting but is something of a revelation in a world filled with feature-packed 'productivity' apps. It looks pretty too.
Clear is iOS only at the moment, although one developer has made a pretty good version of it on Android (which is linked to below).
Clear on iOS | Clear on Android
---
TripIt
TripIt collects of all of your flight, transfer, hotel and holiday activity data in one place, giving you a clear itinerary for your week away. You don't even need to create the itinerary yourself; all you have to do is forward any confirmation emails to [email protected] and the app will do the rest.
TripIt on Android | TripIt on iOS
---
Have you used any surprisingly easy apps recently? Share them with us in the comments.
And if you're looking for a surprisingly easy way to clear your clutter, start selling your stuff with musicMagpie!