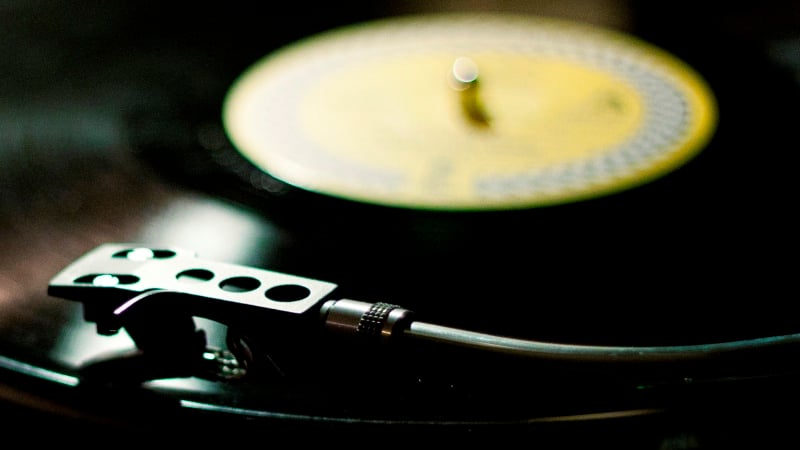 5 bands that keep getting better
---
In terms of longevity, most bands are like chewing gum: delicious at first but bland and predictable after a while. Some are even like milk, going rotten and horrible after a couple of albums.
Some bands, though, age like the finest of fine wines, saving their greatest work for later in their career. Here are 6 of them.
---
The Prodigy
Formed: 1990
25 years is a long time, especially when you spend most of them jumping up and down to frantic breakbeats and shouting about fires.
It's remarkable, then, that The Prodigy still sound so enthusiastic and energetic. They release their 6th album, The Day is My Enemy, today and it's every bit as manic and pulsing as their 90s work.
Lads, we love your music but we don't mind if you stick on some jazz and sit down for a cup of tea every now and again.
---
Deftones
Formed: 1988
Nu-metal, that love-it-or-hate-it trend of the late 90s, is still alive and kicking. Fred Durst is still rocking his backwards Yankees cap and rapping about skateboards and tagging. Coal Chamber and American Head Charge are heading out on tour next month. Time, it turns out, changes little.
One band who have managed to break free of their nu-metal shackles are Deftones. While their peers headed out on nostalgia tours, Deftones released 2 classic albums in the space of 2 years (with another in the works). The band will be 27 this year, but already have another album in the works. Long may it continue!
---
Foo Fighters
Formed: 1994
Even though he looks about 25, Dave Grohl has been at this music lark for a long time now yet he's still as popular as ever. Whatever you think of their material, there's no denying that the Foo Fighters are the biggest band on the planet. Just ask the poor folks who missed out on tickets for their upcoming stadium tour.
Not content with being the biggest band in the world, Dave and co also managed to land their own show on HBO. Hollywood; you're next!
---
Queens of the Stone Age
Formed: 1996
Adaptation is the key to survival, as Josh Homme clearly knows. After years of living under the shadow of the monumental Songs for the Deaf in 2002, Queens of the Stone Age released a couple of underwhelming records that suffered under the massive shadow cast by their most popular record.
In 2013, Homme and co released …Like Clockwork, an album that escaped Songs for the Deaf's shadow in a hail of riffs, ballads and Elton John guest appearances. It catapulted the band to megastardom once again, which they've capitalised on by…erm, going on hiatus. Let's hope we don't have to wait too long for the next album.
---
Kanye West
Active from: 1996
Oh dear, this will put the cat among the pigeons. Whatever your opinion of Mr. West, there's no doubt that he has got better with age. While he's always been popular, it wasn't until 2010's My Beautiful Dark Twisted Fantasy that Kanye received mass critical acclaim.
That, of course, led to egomaniacal cultural icon we know and love today. What would we do without him, eh?!
---
Have we missed your favourite band? Let us know in the comments!
Want to sell CDs? Look no further than musicMagpie! You'll get an instant price and won't pay a penny to send your stuff either. Just click below to get started.


Image credit: Petra Gaglia on Flickr via Creative Commons