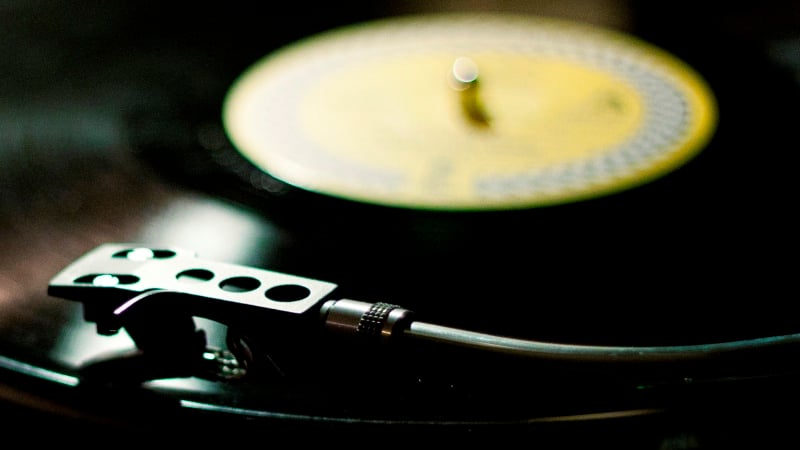 The 9 weirdest UK number 1 singles of all time
Britain is renowned for producing good music, with the Beatles, David Bowie, Radiohead, the Rolling Stones and too many more to list all emerging from our wonderful isles.
Unfortunately, the British public has quite a fondness for novelty singles too. Here are 9 of the weirdest songs to hit number 1.
---
We Will Rock You – Five + Queen
Just think: there are kids out there heard who Five's version of We Will Rock You before Freddie Mercury's and probably wondered who that moustachioed chap in their other videos was. Blimey!
---
Can We Fix It? – Bob The Builder
In the year 2000, grown men and women were happily singing this children's TV theme song in public. Not only was it Christmas number 1, but it was the biggest selling song of 2000.
Still, at least it was a one off…
---
Mambo No. 5 – Bob The Builder
Oh no, wait, it wasn't! Just a few months later, Bob The Builder scored his second UK number 1 with a cover of Mambo No. 5. His version replaced ladies names with construction supplies and equipment. Yes, this actually happened.
---
Axel F –Crazy Frog
One day, we will have to explain to our children why we allowed a ringtone to top the charts for a whole month. Axel F outsold Coldplay's Speed of Sound by 4 to 1, which probably led Chris Martin to consider writing ringtones instead.
Still, it could have been worse. In France, Axel F topped the charts for 13 weeks. That's over 3 months. It was eventually toppled by…Popcorn by the Crazy Frog. Sacre bleu!
---
Mr Blobby – Mr Blobby
Mr Blobby was many things to many people: arch nemesis of Noel Edmonds, destroyer of property, bringer of nightmares.
We can all agree that Mr Blobby reaching number 1 was a terrible moment in British history, however. The song consists of children singing Mr Blobby's name while he screamed in his blood-curdling robotic voice.
Mr Blobby has been named the worst song of all time on numerous occasions and one critic has even accused Blobby of trying to kill music entirely. It's a fair accusation.
---
Come On You Reds – Manchester United

Before they bored football fans everywhere with their continued dominance of English football, Manchester United teamed up with Status Quo to release this monstrosity. It topped the chart in 1994, making Man U the only team to have a number 1 single.
That said: it's hilarious to imagine Roy Keane and Eric Cantona merrily singing in the recording studio.
---
Teletubbies Say Eh-Oh – Teletubbies (1997)
The 60s had the Beatles. The 90s had the Teletubbies.
The Fab Four of Tinky Winky, La La, Dipsy and Po topped the charts for 2 weeks, once again proving that the British public love children's television shows. If the creators of Peppa Pig are reading this, release the theme song as a single right now.
Oh, and here's a fun fact: the evil genius behind Teletubbies Say Eh-Oh was none other than Simon Cowell. Remember that the next time he calls someone a novelty act on The X Factor.
---
Chocolate Salty Balls – Chef (1999)
To be fair, this song has quite a bit of musical credibility, with Isaac Hayes on vocals and Rick Rubin producing. But…well, it's basically a 3 minute innuendo. Remarkably, it was Isaac Hayes' only UK #1.
---
Everybody's Free (To Wear Sunscreen) – Baz Luhrmann
The director of Romeo + Juliet produces a song that's basically someone reading a Chicago Tribune article to a backing track. We'll leave it at that.
---
Get cash for your embarrassing albums with musicMagpie. Just click the button below to sell CDs.