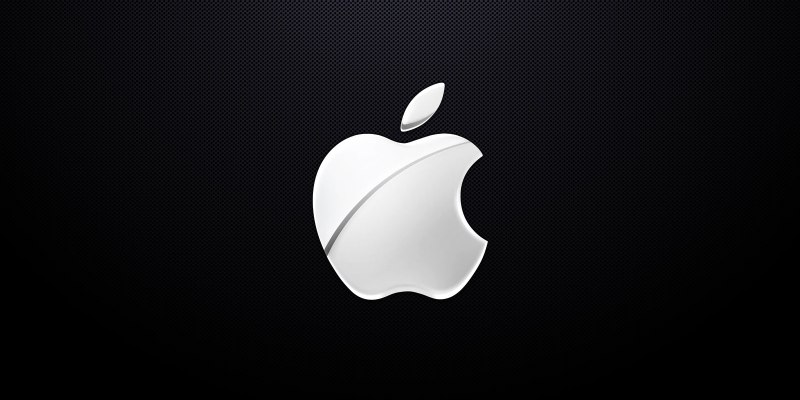 Everything we know about the iPhone 6s so far
The new iPhone is on the way and, as always, the rumours have been flying. Here's everything you need to know about the device (so far) in one handy post.
---
The name
All signs point to 'iPhone 6S'.
Traditionally, Apple releases a 'new' iPhone every other year with an 'upgraded' version in the years between. As the iPhone 6 and 6 Plus was launched last September, we're in an 'S' year.
It's also becoming clear that the new iPhone will share the same design as the iPhone 6, which gives further weight to it being named 6S (and 6S Plus).
---
Announcement and release date
Wednesday 9th September is the expected announcement date, as revealed by an insider to Buzzfeed. As usual, the device will likely be unveiled with a slick presentation from Apple chief Tim Cook.
The actual release date hasn't been announced, although a leaked Vodafone email claims that it's Friday 25th September. This seems fairly likely given that most iPhones have launched a few weeks after announcement in the past.
And there's great news for fans of camping outside shops for days on end too; after the low key launch of the Watch, Apple are planning to return to the 'big store launch' format. Hooray!
---
Appearance
Let's get the bad news out of the way first: leaked images suggest that the iPhone 6S and 6S Plus will look exactly the same as the iPhone 6. There will potentially be a Rose Gold version, although we don't know whether that's actual Rose Gold (like the £8,000 version of the Watch) or a Rose Gold colour.
---
The new features likely to be included
Most of the changes will come inside the phone, with a new A9 processor, Qualcomm LTE chip and 2GB RAM improving the phone's speed and performance.
It will also be the flagship device for iOS 9. As previously revealed, iOS 9 will feature an improved version of Siri, as well as improved News, Notes and Maps.
Apple wouldn't get away with just launching a slightly faster phone, though, so we can expect a few new 'headline' features too.
Force Touch
Of the new features rumoured, the introduction of Force Touch seems most likely. Force Touch allows you to carry out different actions based on how hard you press your screen, such as pressing a fast forward button harder to speed it up. With Force Touch already present on the Watch and MacBook and mass production of the components reportedly in full flow, it's a relatively safe bet.
Don't expect to use Force Touch for everything just yet though. According to a report, Apple are aiming the feature at 'power users' for now, with more uses rolling out as users and developers catch up.
A new DSLR quality camera
Another likely addition is a new camera, with multiple sources claiming a big improvement in quality. According to blogger John Gruber, the iPhone 6S will represent 'the biggest camera jump ever' and could offer DSLR quality images. Meanwhile, respected Apple analyst Ming Chi Kuo claims the device will have a 12MP camera.
---
The features that might be included
Sapphire glass screen
There is a slim possibility that the iPhone 6S will have a sapphire glass screen too. It was strongly rumoured Apple would use sapphire for the iPhone 6 screen, but ran into a number of production issues. They've since used it for the Apple Watch, however, which has set a few rumour mills churning.
Unfortunately, it's unlikely. Sapphire costs 10 times more than standard glass, which could increase the price of the already expensive iPhone by around £100. It also takes more energy to produce a bright enough display, which would eat into the already criticised battery life. Talking of which…
Battery life improvements
Ah yes, battery life. For years, people have been begging Apple to improve the iPhone's battery and they might finally be getting what they wish for (with a massive emphasis on 'might').
There are two main clues to Apple improving the new iPhone's battery life. In March, they began advertising a number of battery life-related job vacancies. We don't know if they actually hired anyone, and they were presumably quite far along with the new device at that point, but it's something to cling to at least.
More promisingly, the motherboard on the new device is ever so slightly narrower. That means Apple could use a slightly larger battery, which in turn means we wouldn't have to scramble around for a charger every couple of hours. But again, it's a long shot.
---
The features that probably won't happen, but we'd like to happen
The death of the home button
The introduction of Touch ID has made the home button an essential part of the iPhone, although it has limited how much Apple can change the standard iPhone design. However, Apple has recently patented technology that will add Touch ID to the display itself; could we about to lose the home button forever?
The short answer is no, or at least not yet. A report suggests that the technology won't be ready until 2017, while leaked snaps of the iPhone 6S show the home button alive and well. So that's that.
A wraparound 'edge' display
Samsung beat Apple to the wraparound display punch with the Galaxy S6 Edge, but Apple is unlikely to retaliate immediately (even though the Edge has sold quite well). Apple has a reputation for taking their time to adopt technology already released by their rivals (see: big screens and tablets), but the result is usually worth the wait. Plus, those pesky leaked shots look distinctly un-edged.
While we're unlikely to see a wraparound display this time, Apple holds a patent and will probably include one in a future device.
---
Are you planning to upgrade to the new iPhone? Find out how much you could make selling your phone with musicMagpie today; just click below to get an instant valuation!