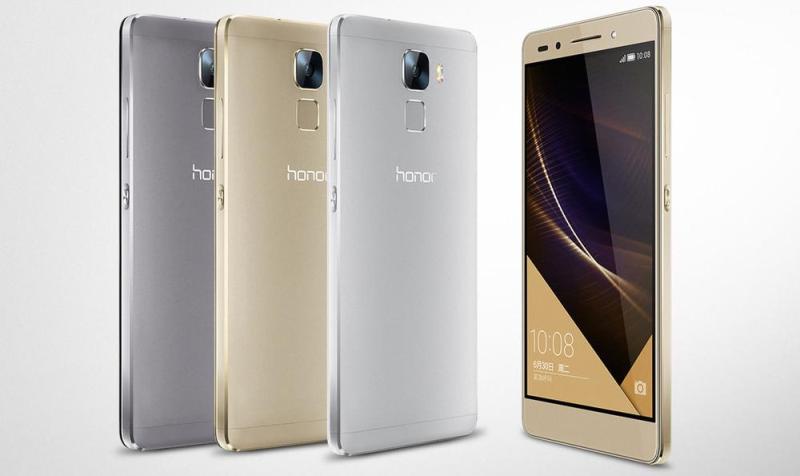 5 little-known smartphone brands that could take over the world in the next 5 years
20 years ago, Apple were Microsoft's poor cousin, while Samsung were better known for making microwaves than high-end personal gadgets. Everyone has to start somewhere.
Over the past few years, 100s of new smartphone manufacturers have emerged to try and take on the big boys. While not all of them will succeed, here are a few names we think you'll be hearing a lot more often over the next couple of years.
---

Huawei
Out of all the companies in this post, Huawei is undoubtedly the closest to achieving world domination. It's the largest telecommunications equipment manufacturers in the world, and possibly the most renowned of the many, many Chinese smartphone manufacturers.
They're also one of the only Chinese manufacturers with a smartphone readily available in the UK, although the company have launched in this country as Honor, with the Honor 7 their first major release.
Released in August, the Honor 7 has a 5.2 inch Full HD display, a fingerprint scanner and a 20MP camera; the kind of features you'd expect from a flagship device. However, the Honor 7 costs just £250.
The Honor 7 hasn't made a huge dent in the UK market yet, but if Huawei can keep churning out top end smartphones at mid-range prices, it's only a matter of time.
---

Xiaomi
Unlike Huawei, Xiaomi (pronounced shao-mee) are pretty much unknown on these shores. They won't be for much longer if their meteoric rise to prominence in China is anything to go by, though.
Founded in 2010, Xiaomi is now the top smartphone manufacturer in China. Yep, in the most crowded market in the world, Xiaomi managed to get to the top in just 5 years. Remarkably, they relied mainly on word-of-mouth, social media and 'flash hour' sales to get there.
Given their success in China, it'd be surprising if Xiaomi didn't have ambitions to expand westward. In fact, they've already made their first move: the Xiaomi store went live in the UK earlier this year. However, it only sells accessories at the moment.
Part of the reason for this could be fear of litigation from a certain Cupertino based company. Xiaomi are widely referred to as 'the Apple of China', and some of their models bear strong resemblance to the iPhone. Apple's Chief Design Officer Jony Ive even described Xiaomi and and other companies strongly influenced by Apple's phones as 'theft' and 'lazy'.
This wouldn't be a problem if Xiaomi weren't a threat, but Xiaomi's alternative to the iPhone 6 Plus, the Mi Note, sold out just 3 minutes after launch. If they launch their phones in the West, the big boys will have serious competition.
---

Oppo
Yep, it's another company from China, although that isn't too surprising: it's the world's largest smartphone market, boasting 7 of the top 10 phone manufacturers in the world.
Oppo first entered the mobile market in 2008 and haven't looked back since. One of the main reasons for their success is their willingness to gamble on innovations; the Oppo N1, for example, has a swivelling 13MP camera rather than the standard front and back cameras.
Oppo also held the record for the world's thinnest smartphone for a time too, with the remarkably slim Oppo R5 just 4.85mm thick. They were also one of the first manufacturers to release a phone with a Quad HD display too, a feature that most of the big players are including in their latest flagship models.
You can actually buy Oppo phones in the UK, although you'll have to either buy direct from the Oppo site or through a small range of official suppliers.
---

Alcatel
French manufacturers Alcatel are best known for their budget mobile phones, which you can usually find in your local phone shop for pittance. It's a strong niche in a market flooded with pricey devices, and now Alcatel are looking to build on it.
The One Touch Idol 3 was released this year and boasts all of the features you'd expect from a good smartphone: a 13Mp camera, a 64 bit octa-core chip and a 5.5-inch 1080p screen. But the real headline is the price: less than £200. You'll struggle to find a better smartphone for much cheaper than that.
While Alcatel are unlikely to try and usurp Apple and Samsung at the top of the smartphone tree, it's possible they could make a very good name for themselves in the mid-market.
---

ZTE
ZTE was once best known for making 'white label' smartphones that other companies could place their branding on. They've made phones for a lot of major phone networks, including Vodafone in the UK and major US carriers like AT&T and Verizon.
Now, though, ZTE are starting to branch out on their own. The Blade series of large smartphones is particularly interesting, taking its cues from the iPhone and Samsung. While the specs on some of their devices are lacking compared to their competitors, ZTE's reputation in the industry could see them become a major player in their own right over the next few years.
---
Intrigued by the phones mentioned in this post? Then sell your phone with musicMagpie and put the cash towards an upgrade! Just click below to start selling.